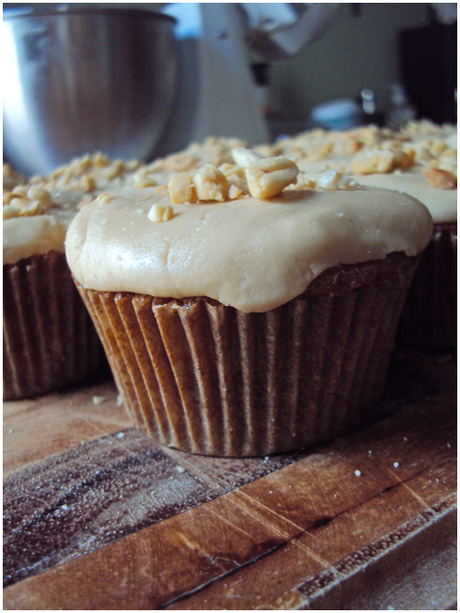 This cupcake concoction is a less messy, more grown-up version of a caramel apple (i.e., it's not awkward to eat in public). There are chunks of Fuji and Granny Smith apples in every single cake bite and the thick caramel frosting adds just the right amount of sweetness to the fruit.
For the batter, I used
this recipe
from a winning Cupcake Wars trio.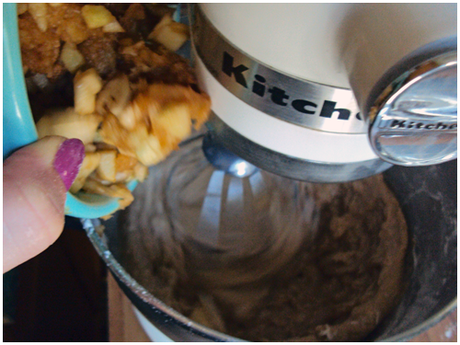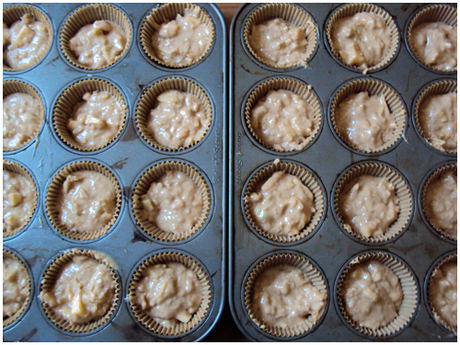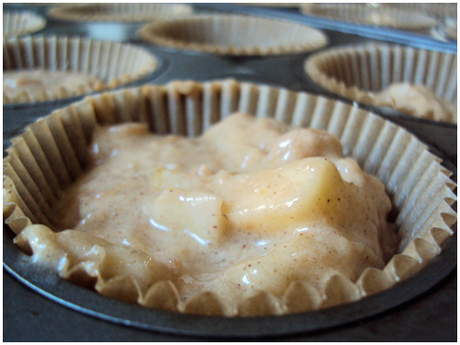 The
frosting recipe
is from another TV show -- TLC's Cake Boss.
(I did not plan to mix TV shows in this recipe though I'm quite happy that I did.)
I'm not quite sure why but my frosting wasn't spreadable -- it had a fondant-like consistency.
(Coincidentally, I learned about fondant from Buddy.)
So instead of piping it on, I simply rolled a little bit of frosting into a ball, flattened it out, and pressed it onto the cupcake.
Worked like a charm.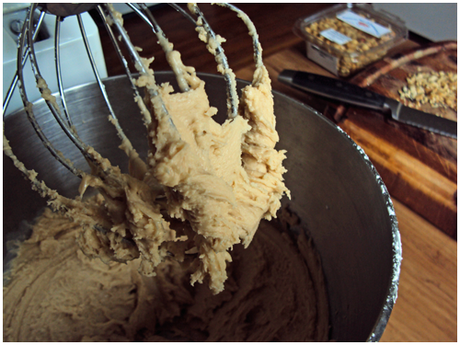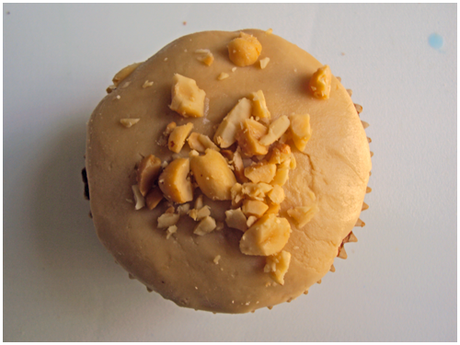 I also chopped up some roasted peanuts for the topping. Boyfriend thinks they're completely unnecessary; I think they're cute and delicious.
To each their own cupcake, I guess.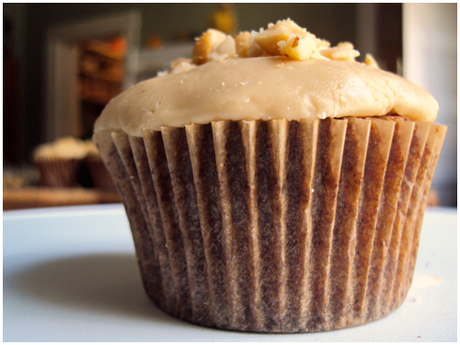 Like this post? You're in luck! Since cupcakes are phenomenal, I'll be posting a seasonal cupcake recipe at the start of every month (and probably some holiday specials). If you have any requests, please
let me know
.