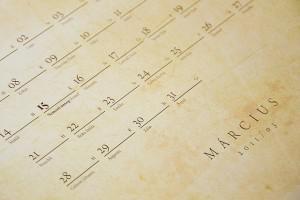 This month the calendar is chock full of events both stateside and abroad. A number of conferences center on smart grid technologies. There are also a few Public Health conferences on the agenda, one in London and the other in Brisbane, Australia which asks the question "Is Public Health Sustainable?" As with just about every month, numerous events are taking place in England and India. In addition, a multitude of conferences can be found here in the United States.
On occasion there are events in places that hold a special memory. Two of those (Salzburg, Austria and the picturesque town of Bled in neighboring Slovenia) are listed below. While the conference in Bled is only tangentially related to sustainability, the town is amongst the most memorable. Also, the Clean Energy Roundtable is a follow up to an event attended last fall by 2nd Green Revolution.
While the calendar has quite a few listings, it is far from complete. Let us know of any conferences, events, or festivals in your area. We will gladly add them to our green events calendar. Please send us an email with the event's name, date, location, description, and website.
Here are a few of the events happening around the world:
CONFERENCE: Turbines, Towers & Vessels
When: Sep 7 – 9, 2011
Where: Providence, Rhode Island, United States
Description: Highlighted by The Governor of Rhode Island. The event will feature case studies on all 4 leading Northeastern offshore wind projects.
Further details: http://bit.ly/rgJfhm
CONFERENCE: Energy from Waste
When: Sep 19 – 20, 2011
Where: London, Other, United Kingdom
Description: Energy from Waste will focus on the commercial opportunities that continue to exist and emerge from energy from waste and the regulatory and political frameworks which govern and encourage the industry sector's development.
Further details: http://www.smi-online.co.uk/2011energy-waste2.asp
CONFERENCE: DEMSEE 2011
When: Sep 20 – 21, 2011
Where: Bled, Slovenia
Description: 6th international workshop on Deregulated Electricity Market issues in South-Eastern Europe (DEMSEE) 2011
Further details: http://www.demsee2011.org/
Green Manufacturing Expo
When: Sep 20 – 22, 2011
Where: Chicago, IL
Description: The Green Manufacturing Expo is part of the largest advanced design and manufacturing event in the Midwestern United States, showcasing hundreds of sustainable manufacturing resources for long-term cost savings, improved process efficiency, and reduced waste, including:
• Clean Energy Systems
• CAD/Design for Sustainability
• Energy Management Software
• Bio-compostable and Recyclable Packaging
• Energy-saving Machinery and Components
• Consulting
Further details: http://www.canontradeshows.com/expo/gmx11/ros_event.html
California Clean Energy Roundtable
When: Sep 28 – 30, 2011
Where: Laguna Beach, CA
Description: Montreux Energy's 7th annual California Clean Energy Roundtable continues as an invitation-only, interactive stakeholder workshop featuring many recognized experts, thought leaders and stakeholders from industry, government, academia, research and investment to discuss the future of clean, low-carbon power and transportation in California. Should your company wish to participate in this year's Roundtable, please contact Montreux Energy as soon as possible.
Further details: http://www.montreuxenergy.com/roundtables/california-2011/
CONFERENCE: energy2050: energy society – clean, smart and secure
When: Sep 28 – 30, 2011
Where: Hof bei Salzburg, Austria
Description: The Energy Conference 2011 in Fuschl, hosted by VERBUND AG, Austria's leading electricity company,addresses the political, technological and economic aspects that will be crucial for the energy system of the future.
Further details: http://www.verbund.com/eg/en/about-energy2050
[Image source]