Hi everyone,
Today I thought I'd do a quick post with some updates on what's new with Sephora Australia. I've been keeping a close eye on what's been happening on their social media accounts so I've compiled some key points and answers to popular questions everyone has been asking!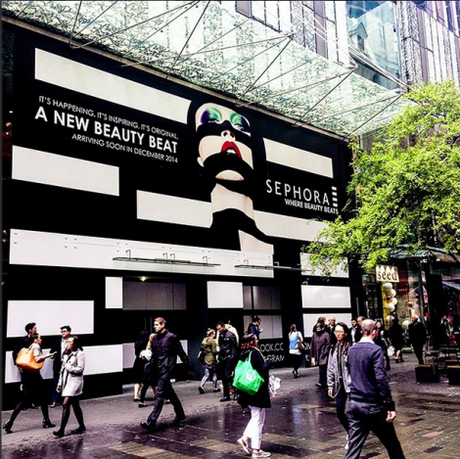 Pictured above is the first ever Sephora Store in Australia, located in Pitt St, Sydney. It is scheduled to be open in December this year but there has not been an official opening date released yet. From earlier news reports that I've read, it's said to be 2 storeys and over 600 square metres in size so you can expect a lot of beauty products!
In regards to an online store, Sephora Australia has stated that while it is in the cards, they are at the moment focused on opening physical stores in Australia first.
For those holding Sephora loyalty cards from other countries around the world, unfortunately, you cannot use your points in the Sephora Australia store (and future stores I presume) as the loyalty system databases aren't interconnected. However, they have said that they will be launching a customer loyalty program here in early 2015.
One of the biggest questions people have asked is, 'Will Urban Decay be stocked?' and the answer from Sephora Australia is 'No'. Here is their response to the question which was asked on Facebook:
"We will be launching with more than 100 international and local beauty brands this December and offer a beauty wonderland unlike anything ever seen before in Australia! In answer to your question, each brand has different exclusivity agreements in different countries, which means that some brands that you might have seen in Sephora's international stores, like Urban Decay, will not be available when we launch our first flagship store in Sydney. However, we are so excited to be launching over 30 new brands exclusively to Australia, including Marc Jacobs Beauty, Kat Von D, MAKE UP FOR EVER, Tarte, Formula X and our very own Sephora Collection just to name a few!"
Below are the brands that have been confirmed to be stocked at Sephora when it launches here.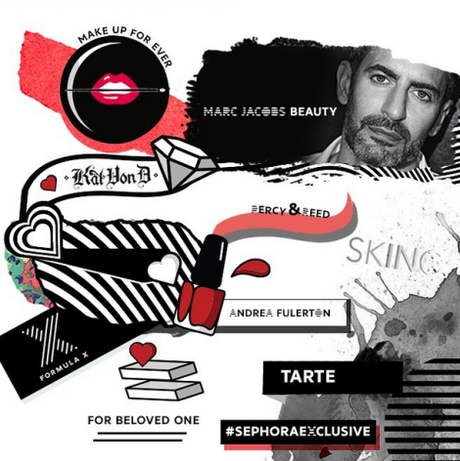 *All images taken from the Sephora Australia Facebook Page.
What are your thoughts on the latest from Sephora Australia?


| Bloglovin' | Facebook | Twitter | Instagram |