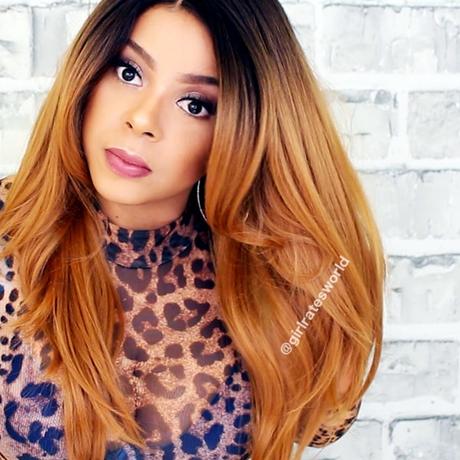 This is Sensationnel Melba Wig. A gorgeous texture and length. This wig is well constructed and comfortable to wear. You can pick up this style on amazon beauty with free shipping. Be sure to check out the full, video review. It will have more details and different views of Sensationnel Melba Wig.
Sensationnel Melba Wig Review
WIG SPECS:
NAME:
Super Model Series 3XL Swiss Silk Based Melba
HEAT SAFE:
Yes - Up to 400ºF / Heat resistant fiber
MATERIAL:
Synthetic - Heat resistant fiber
LENGTH:
Layered 20 - 22 inches
PARTING:
6×4 Free Parting
ADJUSTABLE PARTING POSITION:
Yes - center, left or right
WIG CAP:
Comfortable size with combs and adjustable straps
TIPS FOR STYLING:
- use hot comb or flat iron to remove humps
- apply a quick setting hairspray likeInstant Freeze to lock style in place
- wear straight or bump/curl for more volume
- use awig band or bobby pins to keep in place all day
- store unit in wig bag or on awig stand to keep tangle free
I hope you found this review on Sensationnel Melba Wig helpful. I have dozens of wig reviews posted on this site. Stay up-to-date by following @GirlRatesWorld on all your social media sites. YouTube | Pinterest | Instagram | Facebook.