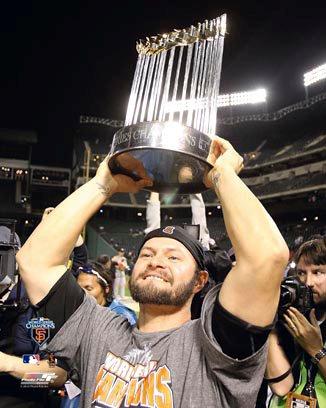 The Red Sox signed free agent outfielder and 2010 San Francisco Giants postseason hero Cody Ross to a one-year deal tonight, worth about $3 million (plus incentives) for one year.
He can play all three outfield positions, but figures to see most of his time in LF and RF. He hit just .240 for the Giants, with 14 HRs and 52 RBI in 2011.
My friend Ken, who is a big Giants fan, calls him "The Clown." Perfect nickname for a guy who may be coming to a place that could be a three-ring circus in 2012.
Roy Oswalt up next? We'll see.