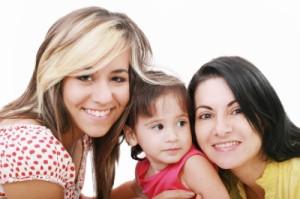 Credit
If you're at a loss for what to get the very special nurturing figure in your life, you've come to the right place. Sometimes the gratitude that you feel for a mother is more strongly felt than you can express, but this holiday is your one shot each year to recognize a mom for all the hard work she does and all the love she puts into it.
The key to getting the perfect Mother's Day gift for your loved one is to spend some time thinking about what she enjoys doing and what she values most in life. The more creative and unique you can be with your gift, the more touched she will be when she receives it. However, just to get the wheels turning, here are some great Mother's Day gift ideas.
Choosing the right card
To pair your gift with a greeting card is a no-brainer. The sheer selection of Mother'sDaycards will ensure that you're able to find a message that fits the particular mother that you have in mind. However, other factors to keep in account as you search for the perfect card are the tone and the length of the message. If your mother is sentimental, it will be nice to go with a card that expresses vibrant feelings in an affectionate way. However, if you and your mother or wife often enjoy clever banter, maybe you will want to pick a card with a shorter message and a bit of humor.
A  classic Mother's Day pairing: card and flowers
Now that you have her card, you're ready to move on to the next part of your Mother's Day surprise. Many mothers melt at the sight of a card and a fresh bouquet of flowers, so this is a classic choice for gift-giving on Mother's Day. However, if you're not knowledgeable about flowers and what each kind of floral means, this could be tricky.
If you're looking to express how thankful you are to have your mother (or wife, or aunt, or sister) in your life, the most classic choice you can make is to get a bouquet of pink carnations, which are associated with gratitude. Pink roses are also given often to express the same sentiment.
However, if you're searching for a bouquet as unique and outgoing as the mother you are celebrating, orchids in shades of red and pink and even violet are the perfect choice. This flower is so fitting for mothers who greet every situation with grace and inspire awe in their children and loved ones because it is exotic yet elegant. And if you want to be literal in your gift-giving, lilies are always a good choice. Calla lilies denote loveliness while day lilies are actually an emblem of motherhood in Chinese culture.
Other great gift ideas
If you're searching for other gift ideas that you can pair with your Mother'sDaycard, it pays to think luxuriously. Does the mother in your life enjoy delicate scents? If so, give her a designer perfume sampler set so that she can test out a new fragrance more often. Or if your mom has recently gone green, consider some organically produced exotic jewelry that she can pair with her favorite little black dress. And finally, if you want to keep is simple yet still full of love, place her card on a tray filled with homemade breakfast foods, a freshly cut flower from the garden, and a latte for her to enjoy in bed on her special day. You can't go wrong with these gifts, and they'll even be fun to pick out and put together.

The Real Supermum
USA
[email protected]