Some of our customers make candles and soaps simply as a hobby, and others do it for a living.
Regardless of which category you fall into, you might be wondering what the best way is to sell your amazing creations over the Internet.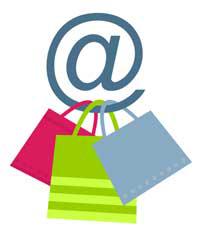 We've outlined below a few websites many of our customers use to retail their products online. If you're eager to start listing and selling your products, you may want to check them out and see which site is the best fit for you.
eBay
The world's most popular online auction and shopping website is a great spot to buy and sell many things, including candles and soap products. Signing up for eBay is easy, and the site also helps you register your business online. Once you figure out what you're going to sell, you can list your products on eBay and set up a Paypal account, which facilitates online payments.
Etsy
This e-commerce website has become very popular over the past few years, particularly with art, vintage items and homemade crafts. It is a great spot to retail candle and soap products! Etsy requires an account, but it offers excellent support along the way if you have questions. Don't forget to include excellent photos and descriptions of your products to make them appealing to potential customers!
Artfire
A smaller website, but focuses specifically on handmade products, fine art, design and supplies from all over the world. Artfire allows you to create a virtual studio, list your items online and ship them around the world. The website also offers a 30-day risk free trial.
Yardsellr
A fairly new site that offers a unique way of buying and selling products online. The site links to your social networking sites, including Facebook and Twitter, and allows you to join "blocks" of people with similar interests. Yardsellr allows you to use Paypal and major credit cards, and best of all, costs nothing to list or sell! (note: instead, the buyer pays a small fee when they checkout).
Your Own Self-Hosted Site
This is for the advanced customers that want their own website to retail their products. It is possible to host your own website with shopping cart capabilities, but this option is often more expensive to set-up and maintain. We encourage you to do lots of research before deciding on a service, but this is a great option for the serious sellers.
If making candles and soaps is something you love (like us), you might consider turning it into your very own business! Do what you love, right? YEAH!! If you have any questions, just let us know on our Facebook page! Good luck to all of you!
- Deborah
www.naturesgardencandles.com