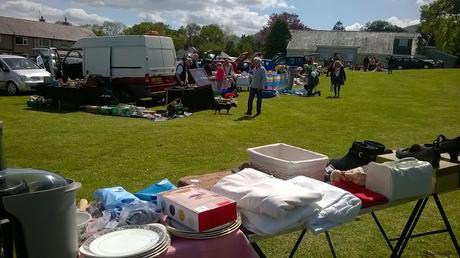 Last Saturday saw us busy at the Rowen Car Boot sale, held once a month throughout the Spring and Summer it is a lovely venue on the village green.  The hall is open for teas, coffees, hot dogs and cakes, and I think it is a brilliant way to raise money for local amenities.
The sun was shining and folk were happy and chatty and we did a roaring trade .....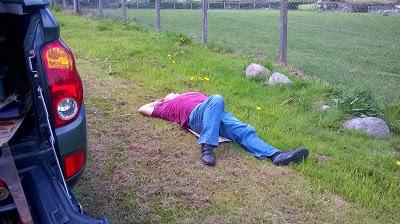 ... so much so that one of us needed a lie down and fell asleep in the sunshine.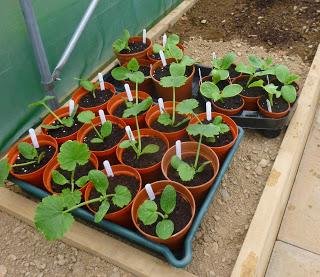 As well as sorted out clutter and excess from the house, yes there is still some of that, I decided to sell some of the plants from the polytunnel.  There was no way I would need 18 Courgette plants for just the two of us, so 12 of them were taken to the boot sale along with 8 Pumpkin plants.  I sold them for just 50p each as I wanted to come back with empty trays not make the most possible money and this price more than covered the cost of plant pots and compost, with some profit on top for us.  It worked and we returned with just two of the Pumpkins.  So there's now a starter of £9 in our vegetable fund.
I was the only person selling anything other than tomato plants, so it got me thinking what else could I sell that was just a little bit different and that would be snapped up by buyers to the car boot sale.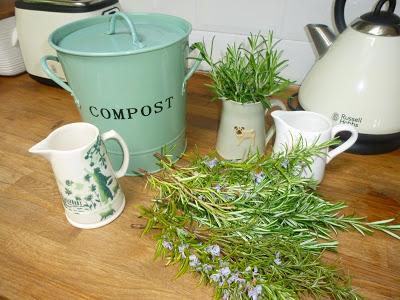 As I have LOTS of Rosemary plants about the place I decided to take some cuttings from them.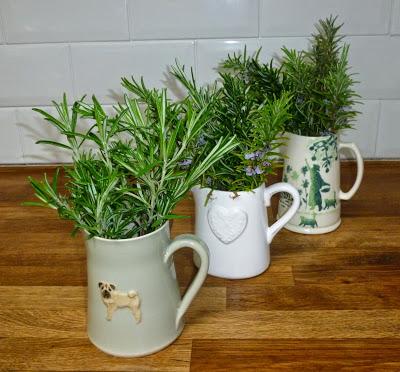 So now my little jugs are dotted about the house making the place smell gorgeous and hopefully they will all root in time for the next car boot sale and raise us a little bit more money in our bid for gradual self sufficiency.
Taking baby steps this year and then hopefully building on them will help us to see what is popular, what sells well and how much I could potentially make as a little sideline for when Lovely Hubby gives up the day job.
Sue xx