Last week we added Alive Through Memories – Keep Me Alive to our February playlist. I came across them on Twitter and I was happy to check out the single… I loved it. My first thought was, "it reminds me of Blink-182, I love Blink". This project is out of Boston and it comes with a story, I'm a sucker for great music with a great story. Thanks to Alex McGillivray for taking the time to share the story and answer my questions.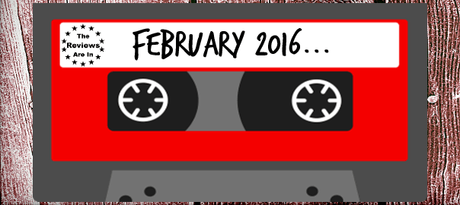 TC: What are you listening to these days?
ATM: I find myself constantly listening to The 1975 and Angels & Airwaves. Both of these bands inspire me to pursue original music. Matty's lyrics are about as honest and heartfelt as any songwriter I have ever heard. He manages to capture the beauty of a catchy pop song as well as the seriousness of an emotional ballad all in a cohesive record. I'm very excited for their upcoming release I Like It When You Sleep For You Are So Beautiful Yet So Unaware Of It. Tom inspires me on so many different levels. He has written songs that have defined my youth, teens and early twenties. What he is currently doing with his company "To The Stars" is the next level of the entertainment industry. I love how he collaborates with artists of different mediums to present a creative idea. On a much smaller scale, Alive Through Memories operates in the same fashion.
TC: What are some of your influences?
ATM:  Blink 182, Angels & Airwaves, The 1975, The Dangerous Summer, The Starting Line and Brand New.
TC: Does social media play a big role for your band?
ATM: Absolutely! It's a direct connection to our fans, and the strongest way for us to reach new fans and promote the art that we create. I truly believe, in this day and age, a strong online presence with consistent and valuable content is the most important factor in an artist's success.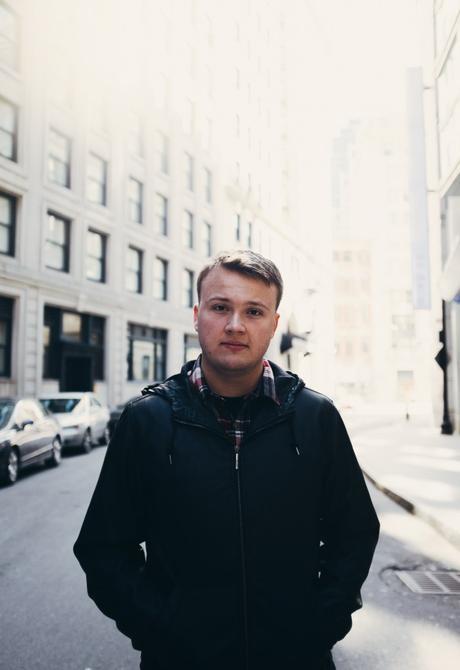 TC: How'd the current band lineup come together?
ATM: Alive Through Memories is a very interesting project. You will rarely see me refer to it as a band, as it is more of a musical project. The current live line up came together a little over a year ago. I sang on a track for a local band called Turbines and connected really well with the drummer and guitarist of that band. I told them I was working on a record and would love for them to be a part of my live show. After they heard the first version of Keep Me Alive they joined the project and have been with me since. I wrote this record with my friend and college roommate, Brendan Machowski. He, however, is not a part of the live show, at least not on a regular basis. I really like the dynamic of working and collaborating with different people. It allows for the creative process to constantly be evolving. It challenges me to reshape my ideas in order to work with someone else's creativity. I hope to continue collaborating with different songwriters and, eventually, artists of different mediums for future releases.
TC: How's it feel to have the single out?
ATM: It's hard to put into words. If someone were to tell me the amount of work and stress I would endure independently writing and recording an album with the help of only one person, I'm not sure I would have taken up the challenge. Luckily, by the time I realized and experienced this, I was already too far into the process! Keep Me Alive was the first song Brendan and I wrote for the record and, ironically, it was the last song to be finished (we recorded Brendan's guest vocals one week before I sent the record off to mastering). I am incredibly proud of the work we did, the passion we poured into these songs, and the final product we created. This song represents the completion of a very long, challenging, and rewarding journey for me.
TC: Release date for the "Self-Titled" is April 22nd, tell me everything about the album?
ATM: This album is a journey through the experiences of my young life. The lyrics cover a wide range of topics. I talk about my struggles with religion on a track called Dear God as well as pursuing my passion for music on Keep Me Alive. I touch base on many different aspects of relationships I have experienced including feeling out of someones league in Miles Apart and loving someone who doesn't reciprocate those feelings in Amnesia. 1992, the most personal song on the record talks about my experience with depression, and coping with my fathers death.
My goal was to make a record that was open and honest, and allowed the listener to see a genuine person they could relate to in some way. It was a sort of release for me to say what has been stuck in my head for the past couple of years. It needed to be something I could look back on, and know it was the best music I could have created at the time.
The writing and recording process was unique. Brendan was truly my secret weapon. We would spend hours meticulously going through chords, song structures, melodic ideas, and lyrics. Some songs I had pretty much outlined. I remember for Hold On, Brendan took my piano demo and wrote guitar and bass parts for it, and suggested I repeat the last line of the chorus. That song took about 4 hours to write. Then there were songs like Cognition, where Brendan wrote out the music and gave me the instrumental to write lyrics and a melody to. The song 1992 took weeks to get right. One of the most incredible moments of the recording process was when we wrote the ending to that song. It was so good, we had to change the whole first half of the song in order for the song to feel cohesive. It may be the best example of our collaboration coming together to create something meaningful. We worked tirelessly to be sure each song stood on its own, yet worked together to creative a unified, honest piece of art. Individually, we took on every role, sometimes rotating through different ones depending on the song.
During recording, I took care of the drum and percussion responsibilities, as well as the vocals, except for guest spots. Brendan recorded all of the guitar and bass guitar. We split keyboard responsibilities depending on who wrote the part. Once we had outlines for all the songs we recorded drums and fine tuned arrangements simultaneously. That process took about four months to complete. Once all the drums were laid out, we moved onto bass, which we recorded over the span of two days. From there we tracked guitar and keyboards over a span of two months. Lead vocals were incredibly daunting for me as this was my first time recording vocals in such an intense manner.
Brendan did an incredible job at making me feel comfortable while recording, and pulling out the best I could give. That process took about three months and, from there, we went home for the summer. Brendan took care of editing and engineering all of the instrumentation on the record. We worked together engineering the vocals to get a sound that worked with both of our visions. I worked with one of my friends Ryan Jordan, a fantastic musician with a truly incredible ear, to write out the harmonies that Brendan and I didn't get to. I also took care of recording all the harmonies and the female guest vocalist, Lisa. After all of these were taken care of, Brendan came back to Boston and we mixed the record for four months, as well as tracked his guest vocals on Keep Me Alive. The final result is a truly independent and honest record that grabs the listener for an emotionally invested journey. The record shows that passion, dedication, and hard work yield incredible results.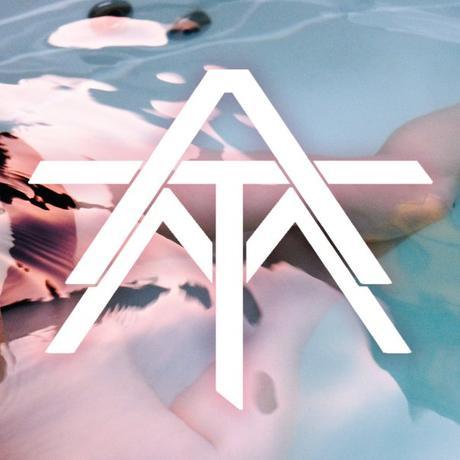 TC: Best advice you've received?
ATM: Brendan always told me to make a record for myself. Don't make a record that is selfish, but make it with your own vision. I wrote every single song with this in mind, and I feel it made all the difference. I made something that I am extremely proud of and, because of that, I think people who listen will feel that and respond well.
TC: Do you have any advice for people just starting out?
ATM: One of my pet peeves is people giving extremely vague or generic advice so I will try to be specific here.
1. Value your time. Value the time of those who work with you. Value your art. Know when to make the sacrifices but don't short sell the time that you or anyone else puts into your vision. Don't do things for free unless you see the reward is substantially worth it, and don't try to get others to do things for free. If you respect those who invest in your vision, you will be able to accomplish incredible things.
2. Collaborate! This record, and everything surrounding it, would not be possible without collaboration. It can be scary to give some control of your vision to other people, but I promise, if you give it a chance, you will be rewarded with amazing results.
3. You will hit every roadblock you can imagine. If you have the will to find ways around them, and not lose sight of your vision, things will work out.
4. Don't create art for other people. Of course we want everyone to like what we do. I'd be lying if I told you I didn't want a million people to listen and download this record. But at the end of the day, you have to live with your art. I made this record first and foremost for me, and because of that I can go to bed happy no matter what happens with it commercially.
5. Success is extremely hard to define, especially if you compare yourself to other people. I still struggle with this. I feel like this goes hand in hand with #4. Have goals and work to achieve them, but if you can make something that you are proud of, that, in and of itself, is success.
Alive Through Memories is:
Alex McGillivray, Peabody,Massachusetts
Brendan Machowski is from Seymour, Connecticut
Max Hamilton and Avery George are from Gloucester, Massachusetts
You can find Alive Through Memories at these fine internet locations…
Twitter: AliveThroughMemories
Facebook: AliveThroughMemories
Bandcamp: AliveThroughMemories
Make sure you check out the single Keep Me Alive on their Bandcamp page.