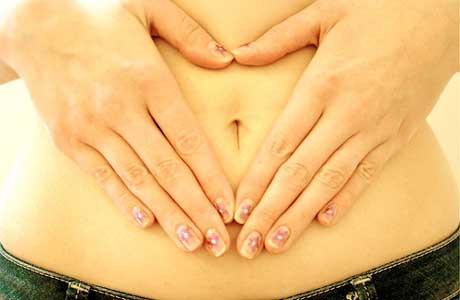 I'm very into music, and I noticed a recent upsurge in songs promoting positive body image in the past year or so. Here's a collection of a few of my favorite self-acceptance songs that you can listen to when you need some inspiration.
"Cover Girl" by Big Time Rush (2011)
This is one of my favorite songs off of BTR's new album Elevate, since it's all about how inner beauty is really what makes a person attractive. I was so blessed to be able to see them perform this song in person, and it was such a self-esteem building experience for me.
"What Makes You Beautiful" by One Direction (2011)
I love this song because it's all about how everyone is beautiful the way she is, and there's no reason to feel insecure about how you look. They opened for Big Time Rush at their recent tour, so I got to see them too, and majorly rocked out when they sang this.
"Born This Way" by Lady Gaga (2011)
This song needs no commentary. "I'm beautiful in my way / Cuz God makes no mistakes / I'm on the right track baby / I was born this way." Everyone's beautiful in her own way, and you have to own your beauty.
"Perfect" by Pink (2010)
This is another song that speaks for itself. The video gets a little graphic towards the middle, but it's absolutely brilliant, I can't watch it without crying.
"Barbie Eat a Sandwich" by Care Bears on Fire (2009)
I absolutely adore this song because it encourages us to ignore traditional beauty standards. I actually had the great opportunity to meet up with Care Bears on Fire's lead singer, Sophie, and she is an extremely awesome teen who's working hard to make the world fairer for girls.
"Imperfection" by Saving Jane (2005)
This song is great because it really celebrates self-acceptance, even of the qualities you may not be so thrilled with. The catchphrase of the song, "Don't mess with imperfection," is extremely memorable, I still have it stuck in my head.
"Ugly" by Sugababes (2005)
I love this song because its central message is that "people are all the same" and we all have our talents; it doesn't really make a difference what we look like. As the people at the end of the video's signs say, "don't be afraid to be you."
"Crazy" by Simple Plan (2004)
This song explores how society can be really messed up, especially when it comes to demands that women look a certain way. I love how it really points the finger at the media for influencing girls to not like themselves and want to "improve" how they look.
"Beautiful" by Christina Aguilera (2002)
This is probably the most classic self-acceptance song out there. Although I was pretty young at the time, I do remember when it first came out, so I sorta feel like I witnessed history. Christina Aguilera has such a beautiful voice, and she really gets across the message in this song.
"Unpretty" by TLC (1999)
Sadly, even though this song is pretty old, the concepts still apply. I'm particularly fond of the video, which follows two girls in their quest for self-acceptance, despite society's standards and guys' fantasies.