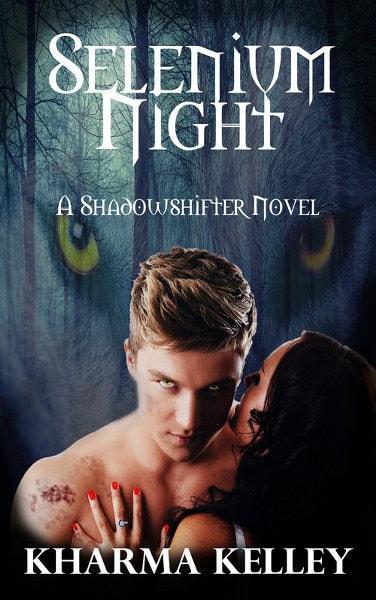 Selenium Night
by Kharma Kelley
Genre: Paranormal Werewolf Shifter Romance
ShadowShifters - Shapeshifting wolf creatures that love as fiercely as they fight.
Aidan Bloodlocke never dreamed he was a wolf Shifter, much less an Alpha. When a pack takes him in, his entire world changes, and loyalties are developed. Then disaster strikes, and he's on a ruthless mission for justice.
When veterinarian Maddie Ardelle moved to Bridgepoint, Maine, to start a normal, peaceful life on her own, she didn't expect to get herself caught in the crossfire of two factions of violent, feuding werewolves. And definitely not entangled with a sexy biker shifter that made her weak in the knees. Against their will, Maddie and Aidan's worlds collide, and with an attraction so enthralling, both are helpless to resist.
As Aidan struggles to fight for both love and duty, he uncovers a betrayal so heinous, it puts the lives of his entire pack and the brave woman he desires at unthinkable risk. The stakes are high, and both must decide if Maddie ultimately can live in his violent world of teeth and claw in this action-packed paranormal romance series!
Add to Goodreads
Amazon * iBooks * Nook * Google * Kobo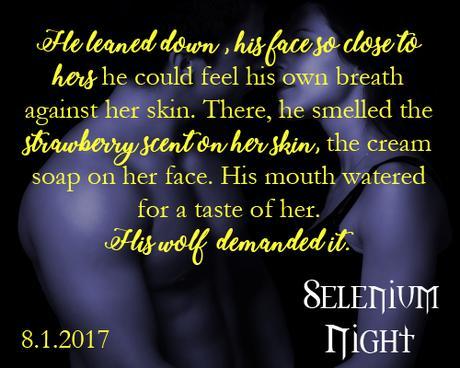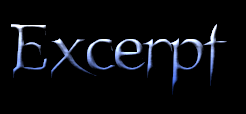 The corner of his lips curved into a breathtaking smile, his features brightened and turned so incredibly sexy, Maddie's heart fluttered at the sight of it.
 Goodness, the man was beguiling! He definitely needs to smile more often!
 She beamed. "Was that a smile?"
 He looked back at her hands tending to him, letting his smile fade. "Perhaps."
 "That was a smile." Her face triumphant as if she won some great battle. She dabbed alcohol on his other hand. "What's your name?"
 "Aidan."
 She blew on his cut and pulled his hand onto her lap. "I like that name. Aidan." She met his eyes levelly as she pronounced his name. "I'm Madeline. My friends call me Maddie. Where are you from?"
 Aidan cocked his head as she dutifully tended to him. She didn't fear him, nor hate him. A stranger to her, her heart reached out to assist him. Her altruism was blowing him away just as much as her feather touch that seemed to heat his blood.
 "Maryland."
 "Never been there, but I've heard the scenery is awesome. That's a long haul. You out visiting?"
 "Interrogating me, doctor?" He quipped.
 "No," she smiled. "I wouldn't be small town if I didn't mettle. Besides, I will be sending you a bill, so I'd like to know where to send it."
 "Ah. Here I thought you were showing a gesture?" He smiled.
 "Well, one good turn deserves another, but business is business." She said smiling back at him as she closed the bandage on his arm. She ran her hand around his bicep to make sure the bandage was smoothed. Maddie actually enjoyed tending to his wounds. It was a great excuse to grope around on his delicious body. To feel the hardness of his honed, lean body. Let's face it, he was definitely the best looking patient she's had thus far.
 Aidan looked into her eyes, a little overwhelmed he managed to find himself with this woman who sought to be kind. Looking around, he found himself worried for her well being. This wasn't a town to help strangers. "Do you make a habit of tending to strangers all alone?"
 Maddie shrugged. "I hate to blow your ego up, but in truth, no. It appears you're a special case." She was amazed herself at her trusting kindness rising to the surface again with him. For such a long time, she reserved her hospitality to animals, which have proven to be more accepting of help. After Eric, she realized that all her kindness would do was get her used and hurt. Now, Aidan shows up and she practically rolls out the red carpet for him. "My Nana says that all friends were strangers once."
 "That's a dangerous sentiment, Maddie. Taking in strays."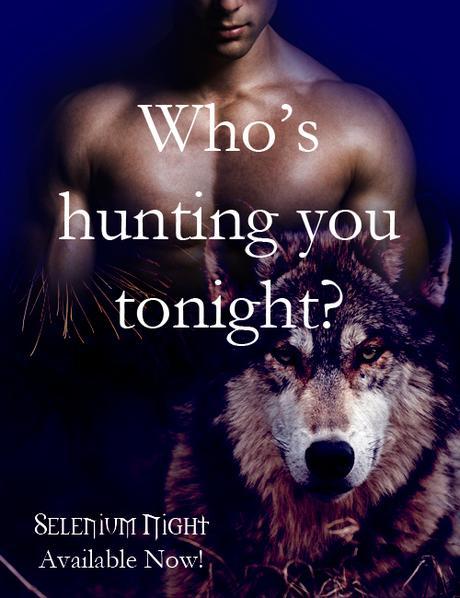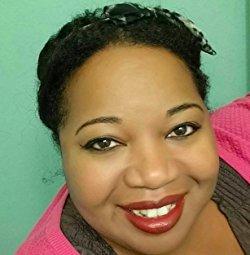 A Paranormal Romance and Urban Fantasy author, Kharma Kelley has been enamored with all things that go "bump in the night" for who knows how long. She truly believes that finding humanity and beauty in some of the most seemingly unconventional places is part of the romantic psyche to her. A big fan of the Big Easy, Kharma tends to weave her proud Cajun heritage and values into her books. She enjoys reading other urban fantasy and romance novels and playing Minecraft in her spare time. 
"Tall, Dark & Deadly" is the first book of her "Agents of The Bureau" series. Expect more sexy, dangerous and even hilarious installments to be released along with a new "ShadowShifter" series coming in 2017.

She frequents Wattpad (which she refers to as a story "incubator") often and beta tests her new story ideas there as well as provide guidance and critiques to aspiring authors.




Her works are often compared to Laurell K. Hamilton, Sherrilyn Kenyon, Gena Showalter, Kresley Cole and the late great author, L.A. Banks.




Quote from Kharma Kelley on writing Paranormal Romance: 




"There's something intriguing about strong women finding love in all the "wrong" places in the world of fantasy. Of angels, demons, ghosts, werewolves and your occasional blood sucker, all these paranormal metaphors are catalysts of what humans are and crave most...that we're all different, beautiful and a little bit weird--and just want someone to love us for who we are." 




She lives in Texas with her husband.


Website* Facebook* Twitter * Instagram * Amazon* Goodreads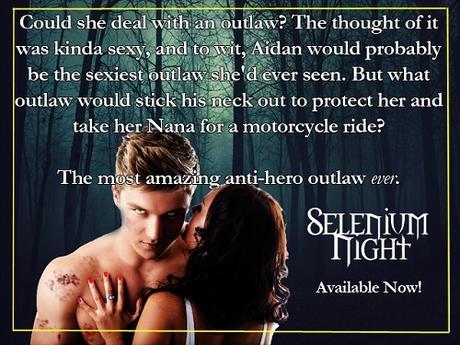 Follow the tour HERE

for exclusive excerpts, teasers and a giveaway!

a Rafflecopter giveaway