Imagine you've been tasked with choosing material handling equipment for your company's warehouse or manufacturing facility. From a walkie stacker to a deep reach truck to a turret truck or an order picker, the options can be as confusing as the names themselves.
How can a warehouse or manufacturing manager
choose the best equipment for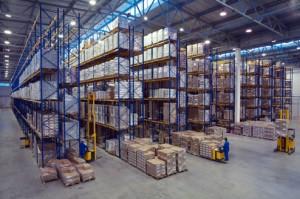 the specific facility?
Start by by asking three questions:
How many square feet will be required for operations and material storage? How does the facility's column spacing and ceiling height influence the storage methods and material handling equipment to use?
What product or materials will be handled?
What operations will be performed, from receiving and shipping to production and warehousing?
Another critical question to consider: Will material handling equipment serve a vacant facility, or one with existing rack systems in place? This could determine whether the equipment can work within the existing structure, or if the facility will need some realignment, albeit costly in terms of money and lost productivity, to accommodate the materials, flow and equipment.
In both scenarios, the floor plan, including floor square footage, storage height, bay door clearances and support column spacing will dictate aisle widths and the equipment best suited to the setting.
Next, what materials will be handled? From standard pallets to drums, coils or spools of material, or even tires, the material handled will dictate the equipment selected. Additionally your order picking method (piece pick, case pick or pallet pick) will be a factor in determining the type of equipment to select. For example, personnel may be storing and picking full pallets in racks, in which case a reach truck would be the optimal equipment choice. Yet, if personnel must case pick cartons from pallets, an order picker could be the preferred solution.
The question of operations to be performed, from receiving and shipping to production or warehousing, is vital to equipment selection. A cross-dock operation with little need for onsite storage may require only fork trucks to load and unload trailers. A traditional warehouse with a combination of floor storage and racks could require a fork truck to unload and stage material. Next the proper equipment for picking and put away should be selected using factors such as rack type, rack aisle width, and ceiling height. The choices are numerous, but the general rule of thumb is the narrower the aisle the equipment can operate in, the higher the cost. However with floor space usually at a premium, the higher equipment cost may easily be justified by a smaller racking footprint.
Choosing the right type of equipment can do more than maximize space. It can improve personnel and product safety and create a facility that can grow as the company grows.
The right material handling equipment can help an organization ensure the best fit – literally – for the facility's needs today and tomorrow.
Written by Stephen Bernard
Stephen Bernard is Logistics Project Leader at Ryder System Inc. He holds a Bachelor's Degree in Industrial Engineering and is a certified Six Sigma Black Belt.