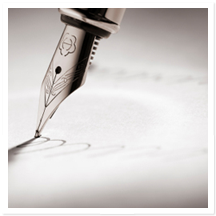 Sending flowers is one of the oldest traditions when someone has lost a loved one and selecting the best message for sympathy flowers is important. Flowers are sent when someone passes away for several reasons. One, you can express yourself through flowers. It is a visual expression of love, sympathy, and respect. They are also a representation of support and show that you share in the burden of grief of the loss. However, it is not enough to just send flowers, but there must be a meaningful sympathy message with it.
Choosing a message for sympathy flowers is even more difficult than choosing the right flowers. The message must be short, but at the same time must mean a lot. There are three types of sympathy cards that can be sent with flowers. These are personal sympathy cards, generic sympathy cards, and religious sympathy cards. Personal sympathy cards are personalized cards and what we recommend. Personalizing the message adds affection to the sympathy you are offering. If you can't think of what to say, sending a generic sympathy card is better than not expressing your sympathy at all. A generic card may include a non-religious or religious message.
Sample Messages for Sympathy Flowers
With sympathy for your loss.
With our deepest condolences.
We are very sorry for your loss.
With sincere sympathy and condolences.
My heartfelt condolences for the loss of your _____.
Please accept my condolences.
May your heart find comfort during this difficult time.
My thoughts and prayers are with you.
With loving and caring thoughts.
I am thinking of you during this difficult time.
Please accept my deepest condolences on your loss.
I am sorry to hear about your loss and you are in my prayers.
My heart and prayers goes out to you in your time of grief.
Words cannot describe the loss we are all feeling right now.
Please accept my heartfelt condolences on the loss of your _____.
I hope these words of sympathy will keep your spirits up and give you hope.
I send these words of condolence with love and commemoration of _____.
I hope that these flowers brighten your day.
With sincere sympathy from the _____ family.
May these flowers will help in expressing our heartfelt sympathy.
We send you these daisies as a remembrance of _____ beautiful daisy garden.
May these flowers convey our most genuine sympathy, especially for you at this hard time.
May these flowers bring you serenity and ease in these difficult moments.
Please take these flowers as a sign of our earnest condolences.
In loving remembrance of a friend. You and your family are in our prayers.
Giving flowers offers a way to express sympathy to the bereaved. They also mean giving of support, and sharing the weight of the emotion of loss. Flowers are a visual representation of sympathy, respect and love. We know that it is hard to put sympathetic feelings into words but the flowers help to do it for you. However, adding a personalized message along with the flowers is more appropriate and it is critical to choose the best message for sympathy flowers.