Having a lush and lovely lawn around your office building can help to present a good image of your company in front of clients and prospective customers. However, in order to keep a commercial lawn in Frenchs Forest looking its best, regular mowing and maintenance is very important. And for that, you need to hire a skilled and experienced professional who provides these type of services.
If you are looking for a good firm providing lawn mowing services in North Sydney, here's what you need to do:
Determine Your Requirements : The foremost thing that you must do before beginning your search is determine the kind of services you require for maintenance of your commercial lawn. The services offered by most professionals includes the mandatory edging, whipper snippering and mowing. However, some companies provide additional services like fertilising, weeding, watering, sweeping and rubbish removal. Therefore, make sure you have your requisites sorted out so that you can choose the right service provider.
Fix A Budget: Set a suitable budget after considering your requirements, prior to researching different firms providing commercial lawn mowing services. After that, get quotes from more than two professionals. Compare their charges and choose the one with reasonable rates. Now decide what kind of contract would suit your budget the best – monthly, fortnightly or weekly.
Obtain Recommendations: One of the most effective ways to locate a reputed lawn mowing service provider is asking for recommendations. Get suggestions and references from other companies who have used this kind of service before. Give a shot to the ones where a company reaped serious benefits by hiring a certain putative commercial lawn mower.
Interview Your Preferred Professional: Once you have considered a particular commercial lawn mower for hire, schedule an appointment with them. When face to face with the professional, ask him or her questions related to their qualifications, skills and work experience. Request them to produce evidence for work completed successfully in the past. Also, make sure they have a proper license to carry out their work. An unlicensed mower can do more harm than good to your office lawn, and lead to waste of time as well as money.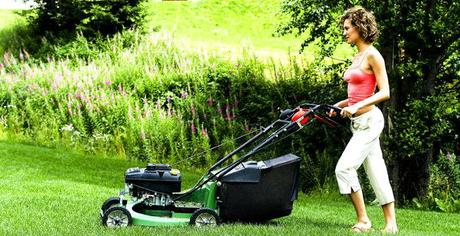 Before finalising the hire, ask the professional to work on your office lawn for a few days as demo. If the work done by them is in similitude with the claims they made, you can safely enter into a contract of your choice.