VN:F [1.9.20_1166]please wait...Rating: 0.0/
10
(0 votes cast)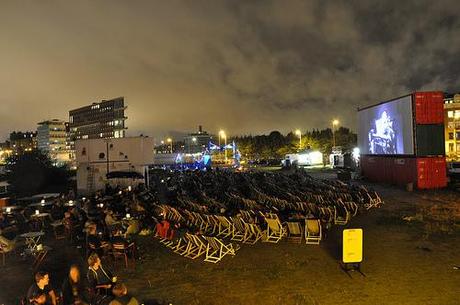 Each summer, the Pluk de Nacht (or Seize the Night) Festival comes to Amsterdam.
It all started when a group of friends with a film addiction got together to do what they love best - watch movies. But these were not just any movie-goers. These film lovers worked at cinemas and spent their free time frequenting film festivals.
Their obsession put them in the audience of films and documentaries that, for whatever reason, were sadly never released in the Netherlands or were released to a small audience. They wanted to share some of these incredible films with their friends.
So they started Pluk de Nacht - an open air film festival showing a carefully selected collection of some of the best films from that year's national and international film festivals.
The wide array of films include animation, romantic comedy, documentary, shorts and more. And, best of all, it's free and open to everyone.
Beach chairs can be rented and there's plenty to eat and drink at the bar. Screenings begin between 21:00 and 21:30 when it gets dark, and the show goes on rain or shine (if it rains, the screenings will be moved indoors).
Dance parties are organized following the screenings at Klup de Nacht.
All films are either in English or are shown with English subtitles with the exception of the film Sister, which is a French language film with Dutch subtitles.
The festival runs from August 22 till September 1, 2012. The film schedule can be found at http://www.plukdenacht.nl/programme (programme subject to change).
Pluk de Nacht is held each year at the Stenen Hoofd in Westerdoksdijk, which is about a ten minute walk from Amsterdam Central Station.
See you at the movies!
Photo Credit: Flickr user Michiel020

© 2012, Amsterdam City Tours Blog. All rights reserved. On republishing any part of this post, you must provide a link back to this original post
VN:F [1.9.20_1166]please wait...Rating: 0.0/
10
(0 votes cast)VN:F [1.9.20_1166]