Hello dear,
My week was so crazy. Did i already tell you my bike got stolen in my appartment? It was one from a company that rents bikes to students. They have a specific look (think: all yellow), so they normally never ever get stolen. Except from mine (obviously). Just my luck. I have a new one now, but unless the police finds it within 6 months i lose 60 €. Monday i took the day off from my internship to spend some time with my boyfriend, and take care of my cat (she suffers from sugar disease). I went to 'the adventures of tintin' with my boyriend. It was really good, except from how tintin was animated, there's just something wrong with his face. Tomorrow is another day off, but i will have to work for school, make a report about a patient i'm seeing at my internship. It is really hard and it's kinda stressing me out. But i will do just fine (at least, that's what i tell myself).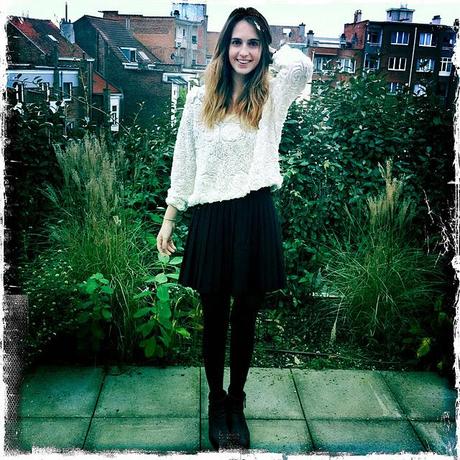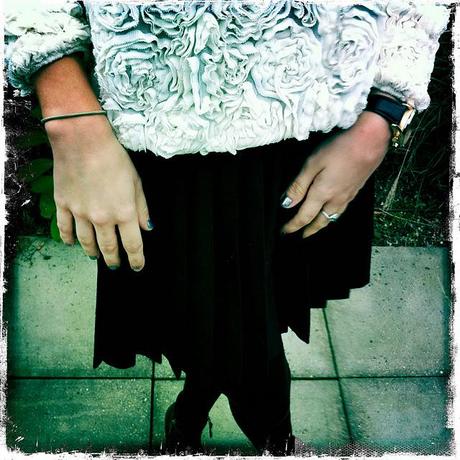 I bought this pleated black skirt in Paris in a secondhand shop for only 6 euros!I wore this outfit at a birthday dinner for a friend of mine.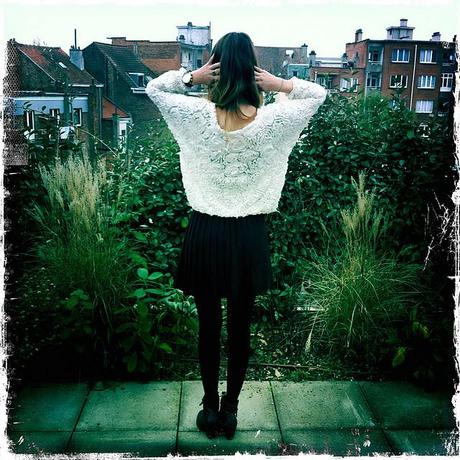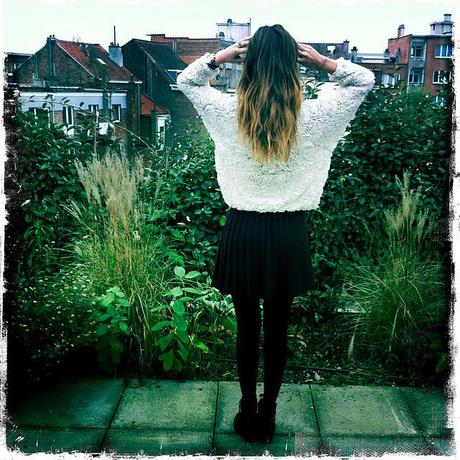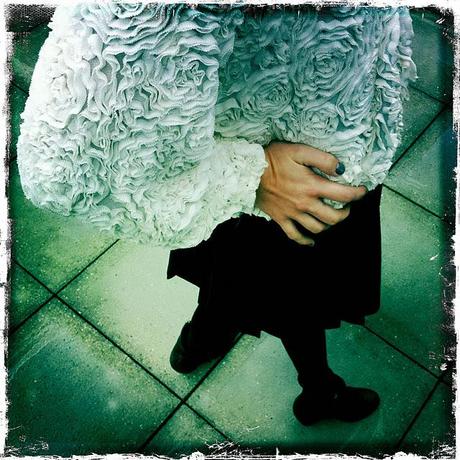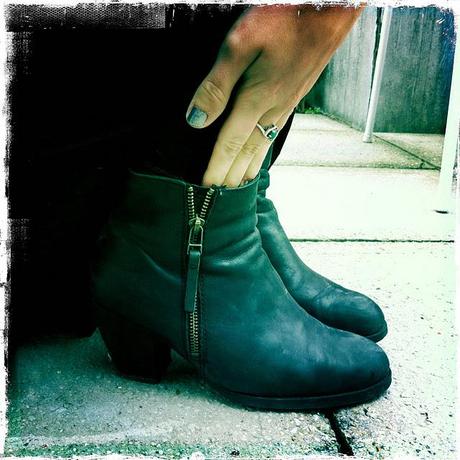 I'm wearing the lovely graphite (chanel) nailpolish i got from Miss Sharkattack. Thank you lovely.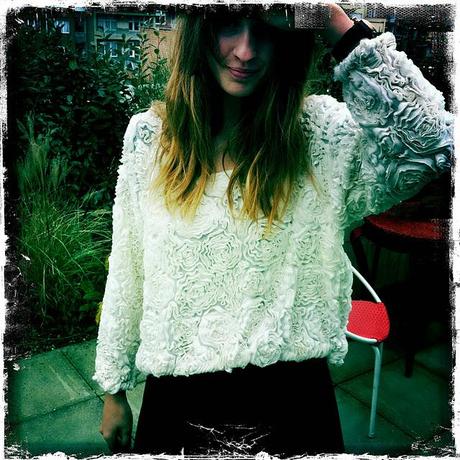 secondhand skirt, american apparel sweater, sascha shoes