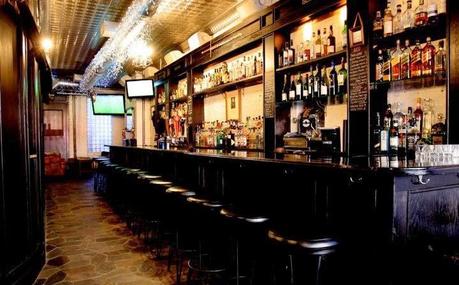 I am really pleased to announce that I am back hosting Trivia.
I will be hosting at The Caledonia Scottish Pub, which is located at 1609 Second Avenue, between E. 83rd and E. 84th Streets. It will be happening every Tuesday night at 8 PM, beginning a week from tomorrow.
I am keeping the same format I have done in the previous bars I have done Trivia in. We will have five categories: Current Events, General Knowledge and IQ Trivia as the three staples, and a Special Category and Q Train lightning round every week.
The Caledonia is an intimate pub, specializing in drinks from the wonderful land of Scotland, and is smaller than the other bars we've done Trivia in. Please do check out their social media sites:
Facebook: The Caledonia Scottish Pub
Twitter: @caledoniapub
Instagram: @Thecaledoniapub
The bar is open every day from 4 PM to 4 AM.
I will also be putting up a Sneak Peek question every Monday, beginning next Monday, along with the Special Category and Q Train lightning round category names.
First prize will be a $50 gift certificate to the bar, second prize will be a $20 gift certificate, and third prize will be a round of shots. Best Team Name will also get a round of shots.
I look forward to seeing many of you at The Caledonia as we begin a new chapter of Trivia Night!