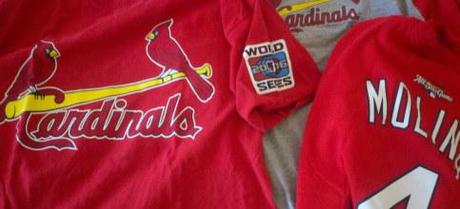 There's nothing like baseball in October.  Every game matters.
The victories are epic, defeats are heart-wrenching, and nails are severely bitten.  It's a great time to be a fan.
However, it's also a very difficult time of the year for the truly dedicated.  It's not the stress of the games, or the pressure of the playoffs, but the bitterness of the unrepresented.
I understand that it's disappointing (the Cardinals occasionally don't make the playoffs), but that doesn't mean you have to ruin the fun for the rest of us.
But I forget myself.  I realize not everyone follows sports as closely as 2WC, so you may not even understand what I'm talking about.
Don't worry, we're here for you.  Here's a brief tutorial on October baseball for anyone who needs it.
Cubs fans: October is the month of post-season play.  That means all of the best teams compete to be World Series Champions.
The World Series is…something you all won back in 1908.
But sorry, where are my manners today?  I forgot to ask, how are the Cubbies doing?
GO CARDS!!!
__________________________________________
…bi-daily smile…