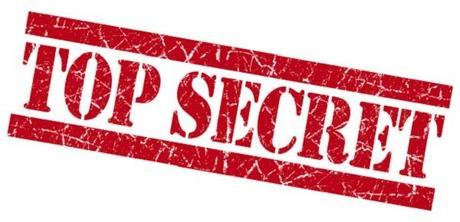 Everyone knows that the first step to hosting a conference call is finding the best conference call provider. After you know who you're going to use as your conference host, you can turn your attention to planning and executing your event. Over the next couple of weeks, I'll be sharing with you some of the best tips that we've learned in our own experiences, as well as some of the impressively smart things our customers have been doing.
Here are the first two secrets to successful conferences.
Conference Size Estimation
Let me just be blunt with you – if this is your first conference call, you're likely to overestimate. Let's say you send out 300 invitations to a conference, my experience tells me that your turn out is going to be around 150. Because you're going to pay based on how many lines you reserve, you want your estimate to be as accurate as possible. In addition, different kinds of conferences will yield varying results.
Here are three of the most popular kinds of conference and the kinds of attendance results we see.
First Time / Sales Types of Conferences
We have a client who hosts conference calls that are advertised on infomercials - you might have seen them if you're up at two in the morning. They have three thousand people sign up for one conference call and in the end only about six hundred show up. Make sure the provider you've chosen will allow you to make changes 24 hours in advance of your call; you don't want to pay for over estimations.
Mandatory Events
We have another customer who hosts conferences that are state mandated classes. People sign up for them and her attendance runs around 85%. Anything that is a mandatory meeting will have a higher than average attendance because, well, people have to attend the conference.
Pay to Attend
A conference that requires people to pay to attend will yield close to 99% attendance. No one is going to waste good money to pay for a conference they don't attend. One of our customers sets up classes they teach through our conference calls. We know if they ask for 150 lines, they will have 150 people show up.
Considerations For Last Minute Events
Remember that the more last minute your conferences, the lower your attendance will be. More than once, we've had people set up last minute operated calls where they invite fifty or sixty people and only end up getting ten or eleven total attendees.
If you're an AccuConference customer, we always suggest using registration pages on conferences where you'll be sending fifty or more invitations. This will help you to know exactly how many of your invitations have been accepted and filled out.
Testing and Quality
Sound quality is one of the biggest issues we hear about on conference calls. Not all phone systems are created equally and your method can cause any number of poor connection issues. There are two things that can drastically affect your conference sound quality – like feedback, cut outs, and general disruptions to your conference.
Phone Equipment
Phone Provider
Before you start your conference, you need to run down some basic testing steps both before your call begins and while in pre-conference with your speakers.
Get a co-worker and dial into a test conference the day before your conference. Testing is all about creating a dress-rehearsal, so mimic the same set up that you will have when it's time for the live conference. Use the same phone, put yourself in the same room, and let your co-worker tell you about any sound issues like echo or feedback.
On the day of the call, use a pre-conference to check the same things with your other speakers. Make sure that everyone can be heard and that the lines aren't cutting out.
Correct estimates of conference attendees and testing your equipment before the call are very important parts of your conference planning session. If you need some help planning your next event, give us a call and let us take it from there.