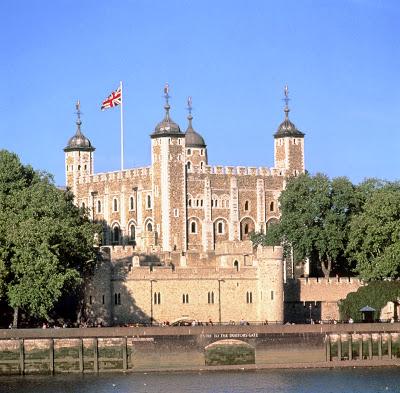 Did you know that The Tower of London is almost 1,000 years old and was built by William the Conquerer as a result of the Norman Invasion of 1066 as a palace and as a signal of the strength of the French ruling elite of that time? I certainly didn't know it was that old, and my great-grandfather was born in the Tower Hamlets, a few blocks from the actual tower.
Tonight most PBS stations are airing Secrets of The Tower of London tonight, Oct 27 at 8pm (my local station is airing it on Nov 17 at 8 pm) and it is well worth watching, no matter how much you know about "The Tower".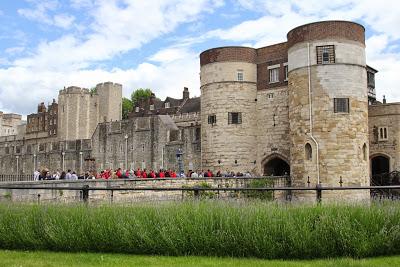 The history of the Tower of London as a prison for the upper classes is much better known although there are a ton of secrets within it's walls, not surprising considering it's age.
Tourism is the purpose of the Tower these days and although it no longer houses the Royal Menagerie, it does still hold the Crown Jewels and the displays of Royal armor.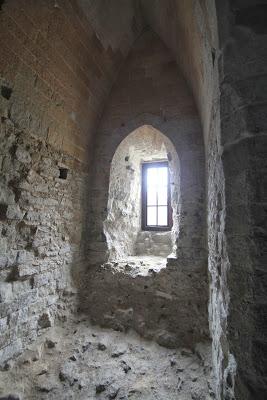 So if you want to know more about it's famous prisoners such as Anne Boleyn and Sir Thomas More as well as the Beefeaters and the ravens, tune in tonight. Of course, they can't cover every story associated with The Tower of London, but you will definitely be fascinated and the wonderful HD photography makes you feel as if you are right there in the heart of London.
Cheers!
P.S. The Secrets of Sefridges and The Secrets of Scotland Yard are scheduled for sometime in the next few weeks on PBS. Stay tuned!