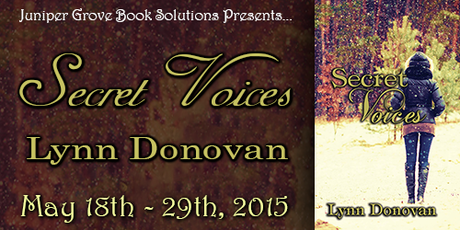 TENS LIST
What ten things do You most enjoy?
(What? only ten!) Giggle.  Let's see…
1.

  

I love digging in the dirt, therefore, I garden. Flowers, vegetables, trees. We have a beautiful front and back yard, thanks to the previous owners of this house, and we are taking full advantage of what they left behind, plus adding some raised beds of our own for the vegetables.
2.

  

I love entertaining, therefore I write, blog, and have people over for dinner.
3.

  

I love to relax, therefore I go camping. That may not sound relaxing, due to the fact that one works a little harder to cook, clean, etc. But I find being outside of my house and in our camper (we have a tear drop camper for just the hubby and me, and a Retro White Water camper for hubby, me and my sister.) to be very relaxing. I love being outdoors when the weather is suitable. I love morning dew, campfires, cowboy coffee, the silence which is filled with nature sounds, hiking (not rock climbing or cliff hanging!) timeless days, dictated by the stomach's need to be fed, not some other schedule or demands.
4.

  

 I love creating, therefore I paint.
5.

  

I love dreaming, therefore I enjoy scouring Pinterest for ideas/inspirations for decorating, redoing (remodeling the house), landscaping, costumes, cooking, and planning characters and plots.
6.

  

I love my dogs and cat. My critters are the solution to empty nest syndrome. I miss my kids being kids and I miss my grandkids. But my dogs and my cat are my children. They fill my world with amusement, affection, and companionship.
7.

  

I love walking, especially in a park. Here in Canon City, we have the Arkansas River and a River Walk/hike and bike trail that is WONDERFUL for a person like me to walk for exercise and rejuvenating with the sunlight and nature.  I take at least one of my three dogs. They enjoy the walk too. —Squirrel!
8.

  

I love exploring, therefore we go places we haven't been before. Whether that means a shop we haven't been in here in our new home town, a restaurant we haven't eaten in, or a road trip to a town or state. My dream trip is to load up the camper and drive, without a schedule, from here to Maine. I want to have a lobster dinner and then drive back, on a different highway, so we see different things from the trip up. Along the way, I want to stop in to see on-line friends who live on the east coast, turn off at signs for whatever, like "Come see the world's largest ball of string,"  and camp whenever we feel like stopping. *sigh*
9.

  

I love spending time with my kids and their kids. My children have always been my world and now my grandkids are my universe!  They are so much joy. I LOVE it when they arrive! And I LOVE it when they leave, then I go take a nap!  (giggle)
10.Last, but certainly not least, I LOVE my husband. I'd rather be with Paul than anybody in the world. I enjoy his company, his stories, his ideas, his dreams, and his opinion. I know that sounds corny, but it's true. I'm a sap for my husband. Take it as you wish. He IS my best friend, my champion, my sounding board, my snuggle bunny, and my partner. He is my reward for not killing my previous husbands!  (giggle)
ABOUT THE BOOK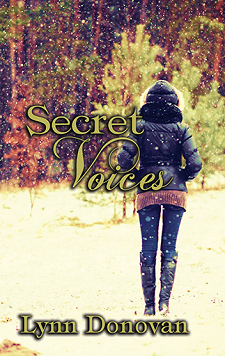 Title:   Secret VoicesSeries:  The Spirit of Destiny Series, Book 3 (Standalone)Author:  Lynn DonovanPublished:  March 31st, 2015Publisher:  AltWit PressGenre:  Paranormal MysteryRecommended Age:  13+
Synopsis:The voices in Keisha's head know where her fiancé has been left for dead, but who will believe her?Keisha Moore has a secret which has been kept hidden her entire life. But when her fiancé, Clifford Valdez, disappears and the authorities dismiss it as lovers' remorse, she has to tell somebody. Can she make anybody understand the four voices in her head are real, and they know where Clifford has been taken? How can she save the man she loves without revealing her deepest secret?
Amazon | Barnes & Noble | GoodReads
EXCERPT FROM SECRET VOICES
No Word from Clifford


At six o

'

clock Keisha pulled left-over muffins from the display case and sacked them up for the freezer. Clifford hadn

'

t called or texted all day. A gnawing sensation burned in her stomach. Where was he? She scanned the street through the bakery

'

s plate-glass windows. Every call to his cell phone had gone to his voice mail. Another call to the office itself reached the new receptionist, Gloria, who had seen him come in after his morning classes, but hadn

'

t seen him since. But of course, according to Clifford, she was so overwhelmed learning his old job, Santa Claus could have come in and she probably wouldn

'

t have noticed. Keisha had asked for his voice mail and left a message.

An empty feeling stayed with her as she locked the front door and exited out the back.

Deidre

'

s voice sounded muffled and sing-song. An eye for an eye. A tooth for a tooth. Tit for tat and all of that.

What? Are you drunk, Deidre?

Keisha drove home without the radio on. She wanted to be able to hear her phone chime when Clifford called.

How could I be drunk?

Don

'

t know. How can you talk to me in the first place?

Point taken.

Somebody needs to shut up!

Abbie jeered in a sing-song imitation.

She

'

ll figure it out eventually,

Deidre replied back but still in the sing-song tone.

It

'

s not your place!

Abbie sang.

"

What?

"

Keisha turned onto her street.

Silence.

"

What will I figure out eventually?

"

Silence.




"

You guys make me so mad, sometimes.

"

Keisha shoved the front door open and stomped into her house. This was another gift from Rose after she married Zeke, the deed to Rose

'

s parent

'

s house. Keisha let her purse drop onto the bench in the mud room, the entry area of the house, and hung up her coat. Glancing at her phone again, with no text reply or missed calls, she decided to call Pastor V.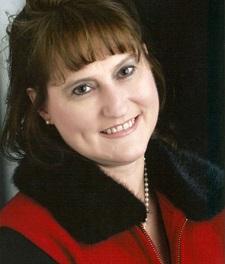 About the Author:Lynn Donovan spends her days chasing after her muses, trying to get them to settle down and behave long enough to write down their words and actions. The results have produced short stories published in anthologies: The Clockwork Dragon, Different Dragons II, and Supernatural Colorado. Lynn's full-length novels include The Wishing Well Curse, Thorns of Betrayal, and Secret Voices. She has also published Rocking Horse Shadows, and Christmas Grace, Signing Seeds. Other stories are hovering out there somewhere, so keep a look out for Fertility Pirates, Echoes from the Loft, and White Blossom Cottage.
Lynn enjoys reading and writing Christian, Paranormal, and Speculative Fiction. But you never know what her muses will come up with for a story, you could see a novel under any given genre. All that can be said is keep your eyes open, cause these muses are not sitting still for long! Oops, there they go again…
Amazon Author Page | Facebook | Twitter | GoodReads | Blog


Giveaway Details: There is a tour wide giveaway. Prizes include the following:
Print copy of The Wishing Well Curse, Thorns of Betrayal, and Secret Voices. (1 winner US only)
a Rafflecopter giveaway