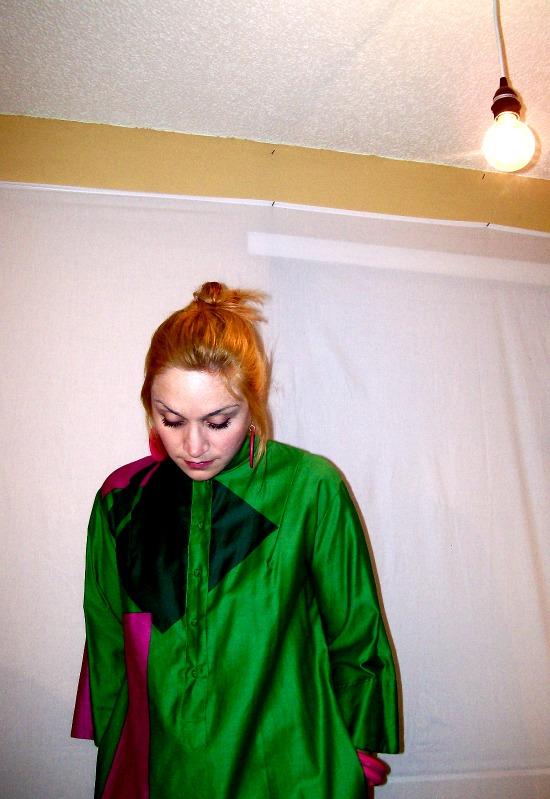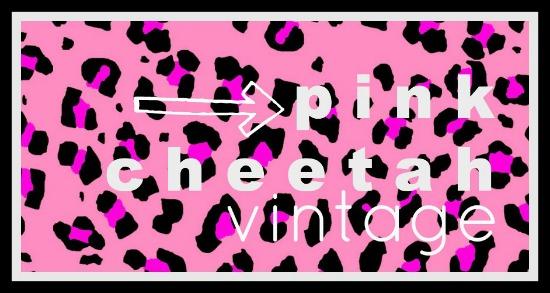 Meet Becky, the gorgeous face behind the Pink Cheetah Vintage. She sells online, and in her hometown of Tampa, Florida. Pink Cheetah Vintage specializes in affordable, fun and funky vintage. When you SHOP SECONDHAND FIRST, and choose to support sellers like Becky, you make a big difference. Small business success is the backbone to the American Dream. And dreams DO come true!
THE CITIZEN:
How long have you been selling vintage?
PINK CHEETAH VINTAGE:
I've been selling vintage for about 2 years now, but I've been wearing it since I was a teen. I had been a server in bars and restaurants forever and after I graduated college I thought hard about my dream job.  I had two:  one was running a vintage shop.
THE CITIZEN:
Where do you sell it?
PINK CHEETAH VINTAGE:
I have an online store and I also have a consignment booth in Tampa, Florida.
THE CITIZEN:
What's your fashion motto?
PINK CHEETAH VINTAGE:
Pretty is just too limiting.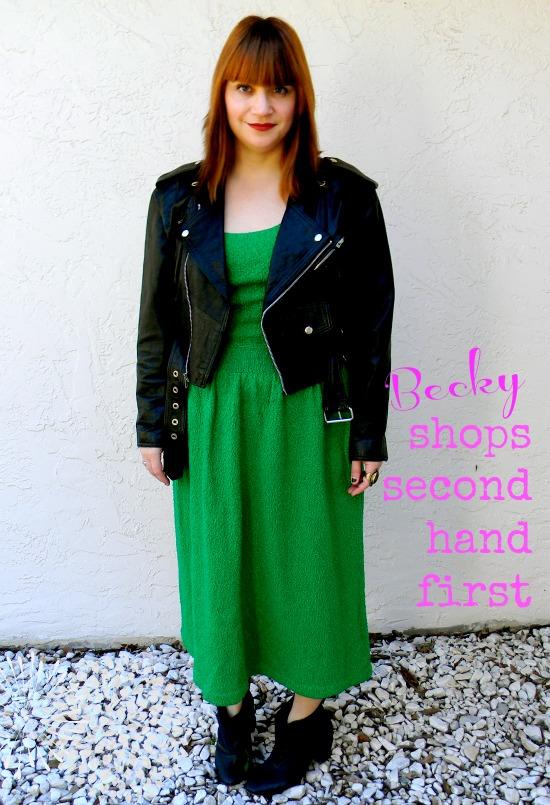 THE CITIZEN:
Tell me about the piece that "got away." 
PINK CHEETAH VINTAGE:
I still think about a pair of vintage button fly Levis I had about 15 years ago that I lost. They were the perfect jeans.  But I think the get away piece is the Catherine Ogust shift dress that I listed and sold for cheap, but I wish I would have kept. (Note: the dress is in the first photo.) I'm including a photo of it...the horrid pictures (bare room with a light bulb!!) kind of show how clueless I was in the beginning about photos and everything.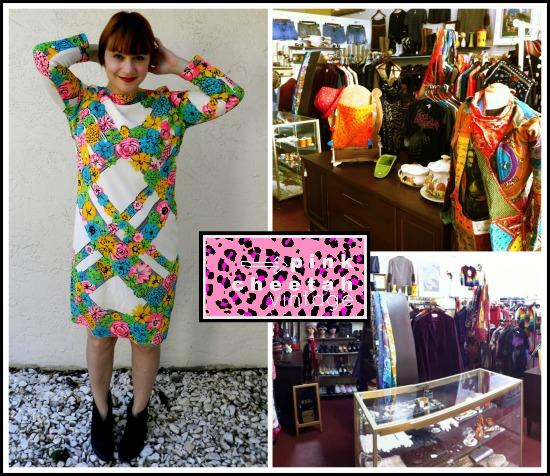 THE CITIZEN:
What's the best thing about being a vintage clothing reseller?
PINK CHEETAH VINTAGE:
The best thing are the clothes!  I'm obsessed with fashion and style. For me, style is still one of the great equalizers.  Style- you can be dirt poor, but know how to tie a ribbon 'just so' or add the right beauty mark, or just have panache in your cut offs and tank, and it can trump someone who is dressed head to toe in expensive designer clothes but doesn't have a clue. I get so excited when I see someone wearing a super fly outfit and I love the interaction I have with others who share my obsession for vintage.  I've also use my booth to host events featuring local artists, so I also get to connect with the local art community in Tampa- I like that part a lot.  The clothes have lead me to so many experiences into my life-  is is weird that vintage clothes have enriched my life that much?
THE CITIZEN:
How would you describe your personal style in 4 words or less?
PINK CHEETAH VINTAGE:
Eclectic, scrappy, bold, and edgy. 

THE CITIZEN:
Where people can find Pink Cheetah Vintage?
PINK CHEETAH VINTAGE:
You can find my online shop at: pinkcheetahvintage.com
and you can also shop my goodies up close and personal at the
Seminole Heights Antiques & Home
where I've got a small booth set up.  Be sure to fan me on Facebook: Pink Cheetah Vintage
  I'm also on Twitter, and Tumblr, so check me out!