When you're moving to a city like Paris, everyone is going to visit you. Then, they don't. It's not that these people weren't being genuine in their intentions, nor that they don't want to be (they do--mostly because they miss you, but also because it's "the City of Lights") trouble is, flights are expensive, traveling is expensive, and taking off a sufficient amount of time from work is not always an option. I understand completely.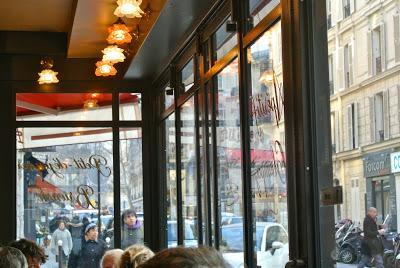 So when my mom and sister came in November, I was overwhelmed with gratitude. It was challenging to juggle grad school with visitors, but giving two of the most important people in my life a glimpse into the life I'd made here was certainly worth it. I savored every moment. It was just what I needed before wrapping up my first semester, taking a weekend getaway to Prague, and heading home before the holidays.
Whereas hosting family is wonderful thing though, hosting friends is another. There's something uniquely special about connections between those with whom you have no true obligation. And for that, I cannot even begin to express to you how thankful I am to have friends who keep in touch, who make it a point to visit.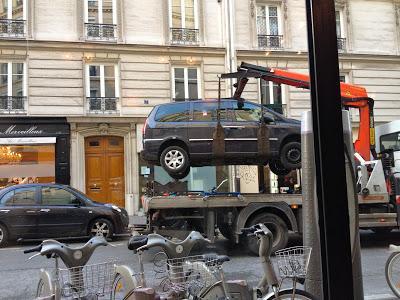 Anna and Leslie arrived early on Friday afternoon. After meeting them at Gare du Nord, I led them back to my neighborhood where we grabbed a late lunch at L'Auberge Rouge (my favorite) and had front row seats to a car being towed across the street. Then I introduced them to ma chambre de bonne (and the six long flights of stairs it takes to get to it). We took a little while to rest and refresh before heading out again.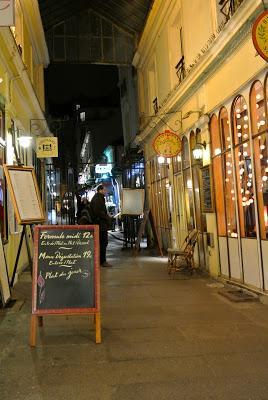 That evening, we walked around the 6th, had a cocktail aperitif at Le Pub Saint-Germain, and followed it with galettes and crêpes alongside cups of cider at my now favorite crêperie in Paris.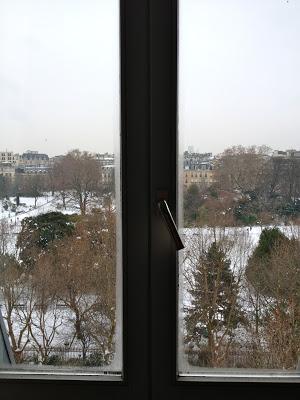 Fast forward to Monday. They set out for La Cinématique française and Cité nationale de l'histoire de l'immigration, while I began my second semester of grad school. (I'm just excited about this round of classes as I was for the last, by the way... and still a nerd). In between, we met up for "the best" croque madames.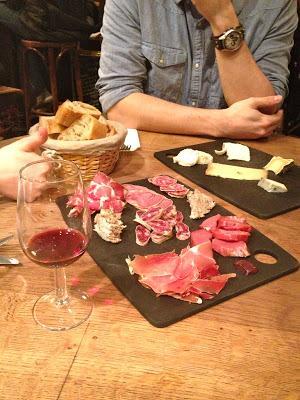 Later that night, I introduced them to the guy I've been dating.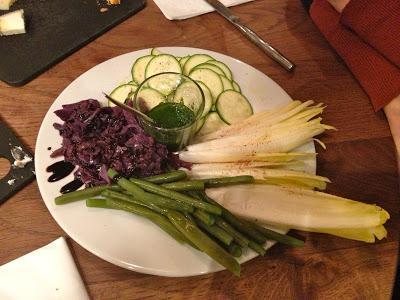 In the midst of seamless conversation at my favorite wine bar, Le Garde Robe, we shared two bottles of  wine, a platter of charcuterie, another of cheeses, a beautiful array of vegetables, and a slice of chocolate cake.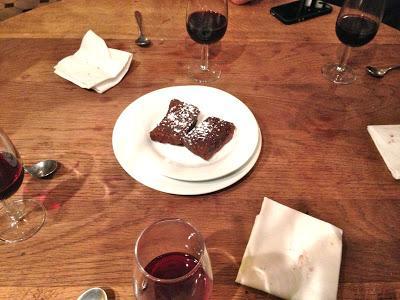 Oh, and he was approved (woo)!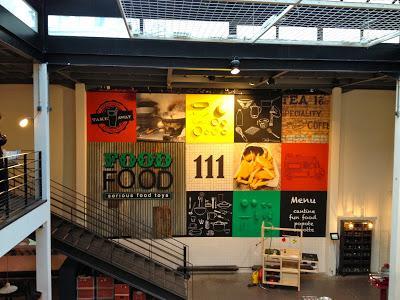 I had classes Tuesday as well, but only in the morning and early afternoon. Afterwards, I met them at a closed Centre Pompidou (boo) and introduced them to the heaven that is merci. It was especially appreciated in the rain and gloom that is most of Parisian winter weather. For dinner, we planned on the Palais de Tokyo.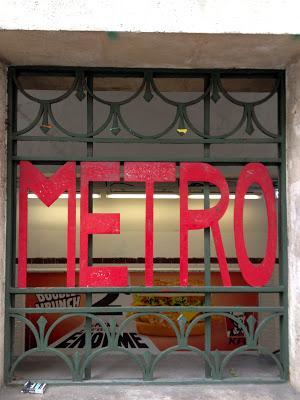 Unfortunately, a haute couture party disrupted our plans. Instead, we ended up eating light meals at a random brasserie before heading into my favorite beer bar, La Fine Mousse; it could've been worse :).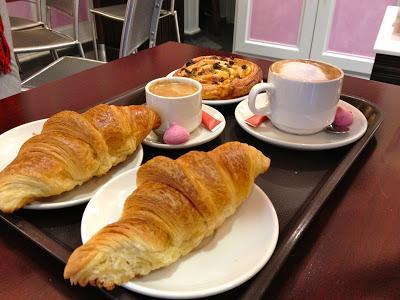 Wednesday (my weekday off this semester) began with French breakfasts at my local boulangerie.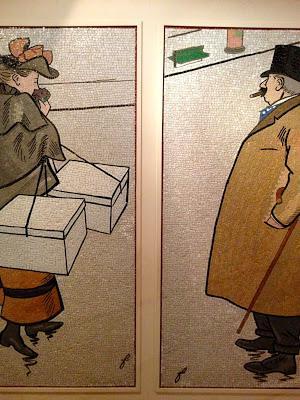 Our day continued as follows: a late morning visit to the Musée Carnavalet,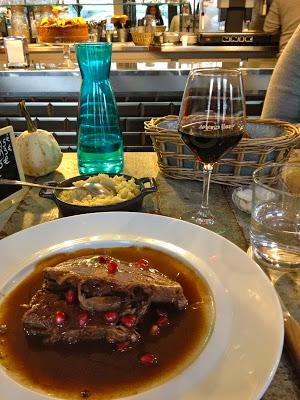 an entertaining and hearty two-course lunch at L'Auberge Flora near the Bastille,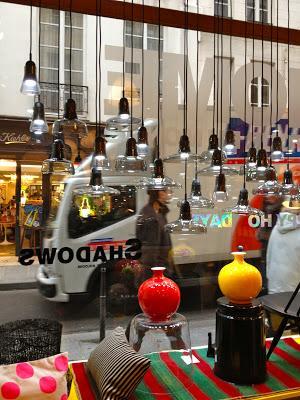 an afternoon of shopping through vintage stores and designer boutiques in the Marais,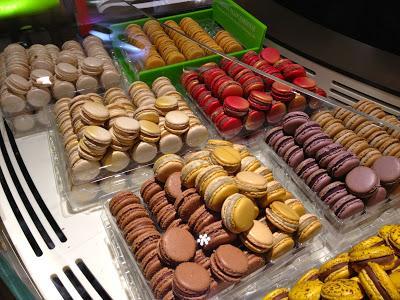 treats to go (a.k.a. the best macarons) at Pierre Hermé in Gallerie Lafayette,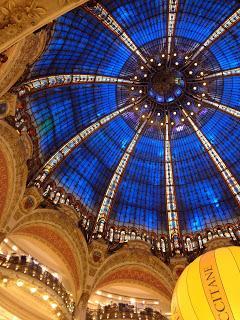 and finally, after our plans were rearranged because of a sensitive stomach and another (!) haute couture party at my favorite Lebanese restaurant, Rimal, an unexpected 12-dish mezze at a discounted price.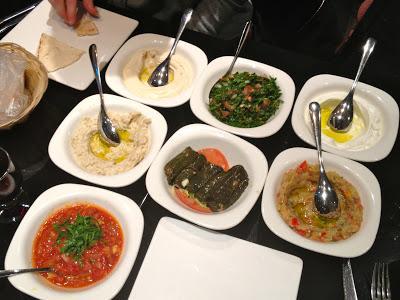 Thank you, Anna and Leslie for an absolutely incredible week.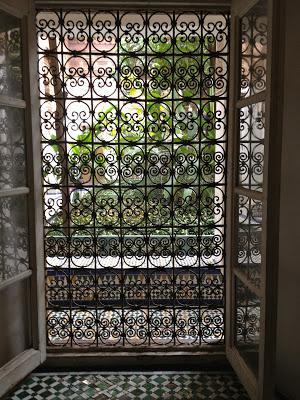 As for everyone else, please stay tuned for a recap of our weekend in Marrakech. It's worth the wait! :)