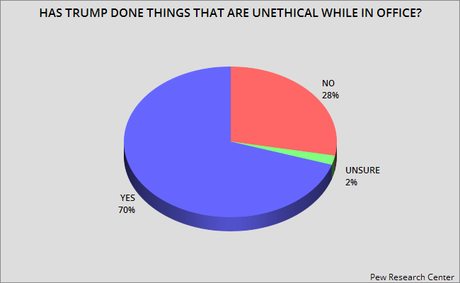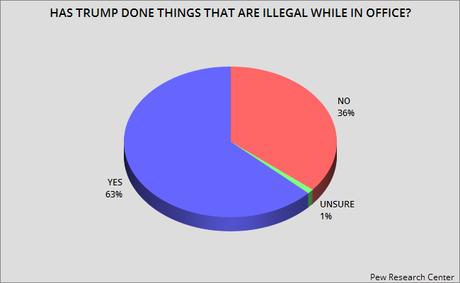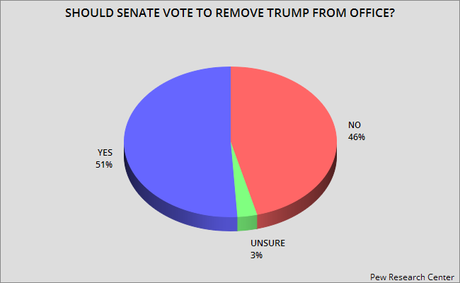 The charts above reflect the results of a new survey from the Pew Research Center -- done between January 6th and 19th of a national sample of 12,638 adults, with a margin of error of 1.3 points.
It's looking more and more like the Senate Republicans are engaging in a cover-up for Donald Trump. They claim to see no new evidence, while refusing to hear witnesses or documents that would provide that new evidence. They have made up their minds to protect Trump.
But that is not what they American public wants. About 70% of the public says Trump has done unethical things while in office, and about 63% say Trump has done illegal things while in office. And they don't like it.
Yesterday, I brought you a CNN poll that showed 51% of the public wants the Senate to remove Trump from office. Now a new poll says the same. It is the survey done by the Pew Research Center, and it has a huge sample (about 12 times as large as the CNN sample).
A majority of Americans want Trump removed from office. The Republicans are not going to do that, but it's becoming clear that if the Republicans won't uphold the Constitution, the public will (by voting Trump out of office next November).