Just how, exactly, will this technology quell gun violence? It allows police to respond to gun shots, not prevent them. That's liberal logic for 'ya.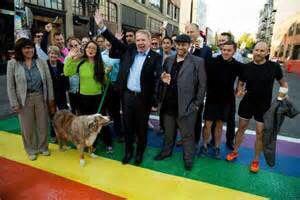 Ed Murray (center) along one of the rainbow sidewalks installed in Seattle to prevent crime.
From Seattle Times: Concerned by a recent spate of shootings, Seattle Mayor Ed Murray announced Thursday the city is launching a one-year pilot project to test a gunshot-locator system in Rainier Valley and the Central District.
The acoustic gunshot-locator technology uses microphones, sensors and cameras mounted overhead in neighborhoods to identify shots and triangulate the location of gunfire. Murray said the technology allows police to respond to reports of shots fired even before 911 is called. Seattle officials hope the system can help quell the recent spate of gun violence.
Since the start of the year, according to city officials, there have been 144 reports of gunshots fired, leading to five deaths and 24 people wounded.
Murray noted the majority of victims are young African Americans.
Murray, along with Council President Bruce Harrell, Councilmembers Sally Bagshaw and Tim Burgess, Police Chief Kathleen O'Toole and community leaders, gathered at Rainier Beach Community Center on Thursday to discuss the technology aimed at enhancing public safety and increasing police response times.
"This is the very best way to keep a very safe city safer," Murray said.
He noted the announcement of the pilot project comes two years after the deadly shooting at Seattle Pacific University as well as the shooting deaths of Dwone Anderson-Young, 23, and Ahmed Said, 27, in Seattle. The young men's alleged killer, Ali Muhammad Brown, is also facing murder charges in New Jersey.
Last year, the Seattle office of the Bureau of Alcohol, Tobacco and Firearms received federal money to install and operate a gunshot-locator system across one square mile, according to a memo to Seattle City Council President Tim Burgess from Seattle police Chief Operating Officer Brian Maxey. The memo notes that the highest concentrations of shots-fired reports in Seattle are in the Central District and Rainier Valley. "
If the privacy concerns can be addressed and property ameliorated … deployment of (a locator system) could provide a valuable resource to officers investigating shots-fired incidents," the SPD memo says, calling a joint effort with the ATF a cost-effective way to test the technology.
Murray said Thursday the city would ensure the city's commitment to privacy is maintained before launching the new program.
The idea for a gunshot-locator system isn't new and has been debated by city officials since at least 2012. That year, Harrell had vendor ShotSpotter, of Mountain View, Calif., make a presentation to the council's public-safety committee. Then-Mayor Mike McGinn allocated $1 million for a system, but the council later cut the item.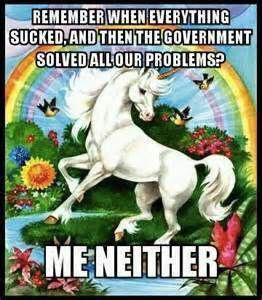 DCG