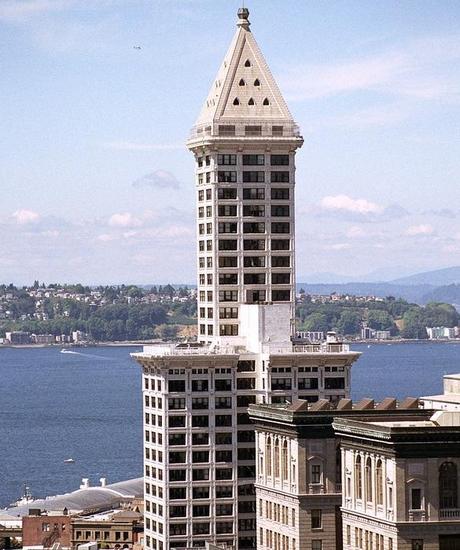 For those of you who love to look inside other peoples apartments, the New York Times takes us on a tour of one of Seattle's most interesting and until now, mysterious apartments. Word has it that the apartment had taken on the status of an urban legend in Seattle that oscillated from occupied by crazy cat lady to home for a line of artists who have passed the key from one tenant to the next. Well the legend has passed from fiction to fact as the New York Times managed to get themselves a tour and sets the record straight.
How did a 46-year-old choreographer-turned-venture-capitalist-turned mom win a long-term lease on what may be the most extraordinary apartment in the city: the space at the top of the historic Smith Tower in Pioneer Square?
Read more: A Home in the Pyramid Atop Seattle's Smith Tower.
See the photo Gallery Here.