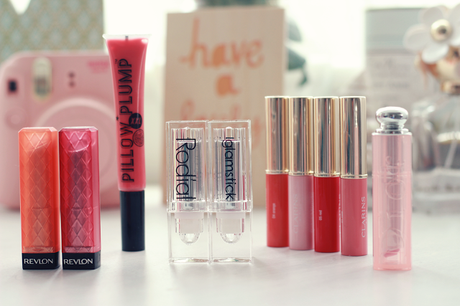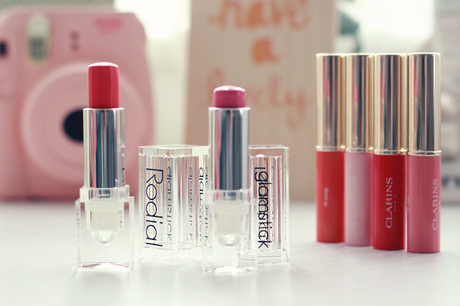 Do you know how hard it is to find a nice tinted lip balm? Finding the perfect one is a tough search, with moisturising power and color not usually matching up, but I've come across a couple that suit the bill really well. A step up from your average Baby Lips, here are my pick of the bunch: 
My favourites at the moment and have to be the Rodial GlamSticks. There are nine shades all together, (pictured are Blow and Revenge - my two favourites). At £25 each, they will tug on the old purse strings, but as usual with higher end skin care products you are getting what you pay for. With ingredients such as castor seed oil, cocoa seed butter, hyaluronic acid and vitamin E—plus SPF 15 protection courtesy of titanium dioxide these little sticks will protect and moisturise your pout all through summer. 
The formulas are super buttery, but not sticky, and did I mention they smell like coconut - mmmmmm... The suggestively named shades are also stunning, and brightening in the way that they make me look a little less zombie like when I roll out of bed in the morning everyday. If you're after the same kind of thing from another brand, the Clarins Lip Butters are also a favorite of mine for the same kind of thing, and for a fancy pH version the Dior Lip Glow is lovely. For something a bit more pigmented the Yves Saint Laurent Rouge Volupte Shines are stunning, and that packaging ... but if you don't have the cash to splash then the Revlon Lip Butters and Soap and Glory Sexy Mother Puckers are will worth a try too. 
What do you think about this kind of lip products? Are you as much of a fan as me?