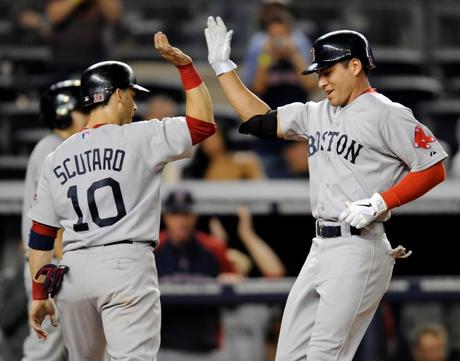 Your 2011 MVP, Jacoby Ellsbury, singlehandedly rescued the Boston Red Sox season, cracking a three-run shot in the 14th inning, as the Sox beat New York, 7-4, after dropping the first game, 6-2.
Ellsbury hit three home runs in the twinbill, and became the first Red Sox player to be in the 30/30 club: 30 homers and 30 steals. He also currently leads MLB with 356 total bases.
Tampa Bay's win means that the Red Sox have a one game lead in the Wild Card race, with three to go.
The Sox head to Baltimore, to take on the anything-but-a-doormat Orioles, while Tampa Bay takes on New York for three in St. Pete.
Do we have to go through that again?
I guess we do. The Magic Number is now 3.