I am in need of new shoes for winter and my pick for this Autumn/Winter season is the Brogue.  I did a

post

on brogues last year and they are now starting to appear in stores down here so I am off to snap up a pair I spied in none other than the Australian Women's Weekly (I know!).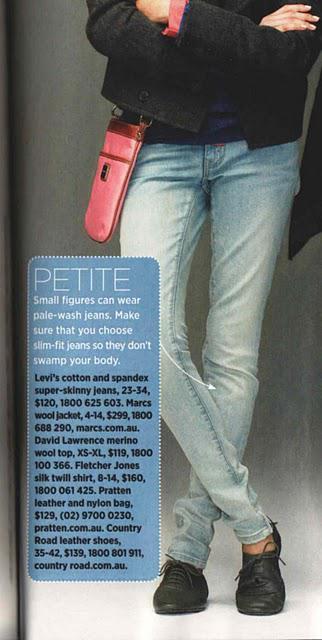 The brogue in my sights from

Country Road

as seen in the April issue of
AWW
My inspiration for these versatile footwear came from none other than my go-to blogger,

Garance Dorè

.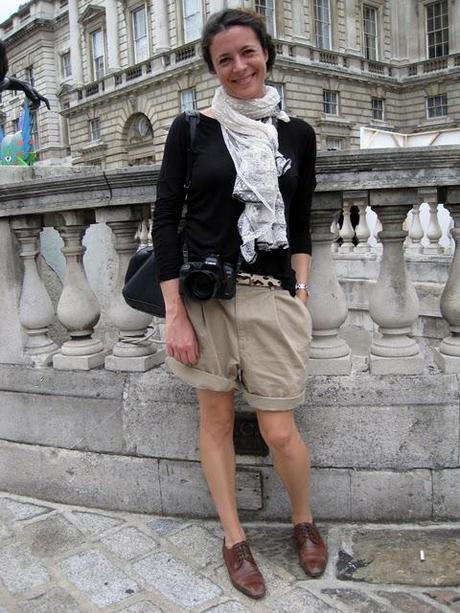 Other brogue inspirations have come from all over, but the Prada Spring/Summer 2011 collection of platform brogues are right up there for me, the colours alone make them look like licorice all-sorts.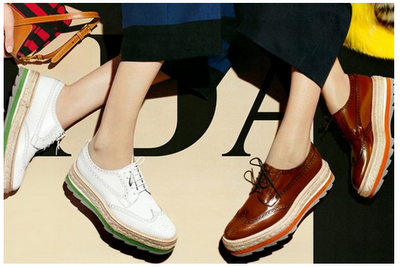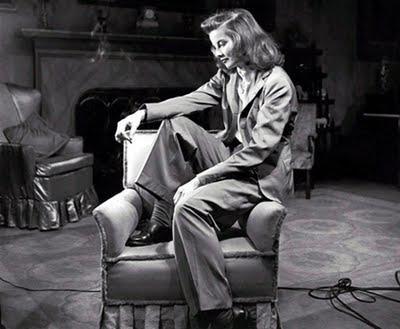 Katherine Hepburn in her wingtip brogues, you can't beat this look for it's classic masculine/feminine appeal.
When I told my husband that I was going to be sporting brogues this winter he was horrified.  Why? I don't really understand his reasoning, but he is under the impression that brogues have had their day and he even regrets wearing them back in the 90s.  As I haven't worn them before I figure that it's a look that must be investigated so I disagree with him entirely of course!
H