Well, well True Blood has released it's Season 5 Teaser Poster, which is DEAD boring! What happened to all the good teasers we used to get? Did the powers that be at HBO give more of the marketing budget to it's two newest blockbusters, Game of Thrones and Boardwalk Empire? The picture is posted below.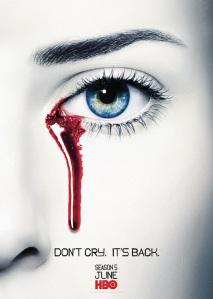 These two shows (which came from a set of books) that have been adapted for television have been very epic and had strong showings, so it would make sense. I am, by no means, saying that True Blood has not but they are not playing on the same field as these shows,not anymore. One could say that True Blood does not have to work hard anymore to promote the show but I would have to disagree.
In fact, in light of the success of the two aforementioned shows, it needs to work harder to wow viewers, especially this one. Trust me, I have not been crying in Wheaties because I am missing True Blood. With that being said, if they want to promote True Blood, they would be better off sticking with the likes of Eric and Sookie, especially Eric as he is a big draw. It also would not hurt to throw in some LA LA because I love me some LA LA! If they were to do that however; I hope they would live up to the expectations that the promo gave to the viewer. Otherwise, it is nothing but an epic fail at best.
Incidently, it appears as if the promo teaser above is a knock off from the Italian and Spanish covers of Charlaine Harris's novels. Judge for yourself!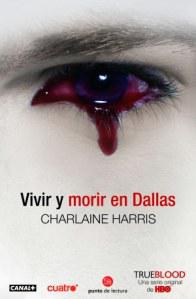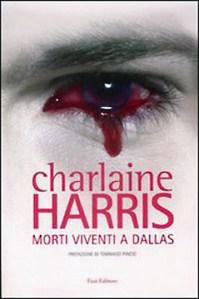 What do you think of the Season 5 teaser poster? Did you like it or not crazy about it? Do you think they could have done more to wow you? Don't let my post influence you! Sound off below!
*credit to HBO and True Blood*
*photo credit to luvthevikingtumblr