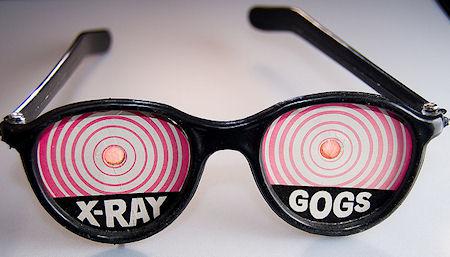 image credit
Eyeglasses that let you see through clothes. The secrets to super-human strength. Scary seven-foot tall ghosts that do your bidding. All of this could be yours for a dollar or two. At least, that's what vintage comic-book ads would have you believe.
Six years ago, artist and historian Kirk Demarais became determined to uncover the truth behind these comic-book ads published between the 1950s and late '80s. Last fall, he published '
Mail-Order Mysteries
,' a book that reveals what you really got when you ordered any one of 150 supposed marvels.
(thanks Lisa)
The Presurfer