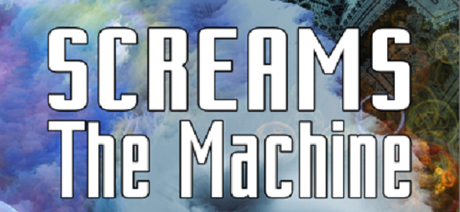 Vex Education:
Stories That Shape Writers and Make Us Irate
Sam Mortimer
It's such a rewarding task to ponder how many stories help shape the writers we become. It's even better reaping the fruits of these stories. I'm sure there're a plethora of favorites on your list, and on mine as well. Tales that massage a part of the brain, or even make me irate, I find to be the best.
Imagery is important to me, which is probably why Hideyuki Kikuchi always deserves to be mentioned. Steve Niles, too! These authors know how to relay the world they're writing about, and paint some mystery within the story and characters. They made their way into my brain. Therefore, I give you the oldest adage ever, 'The best way to learn is by reading.' Good teachers in my book!
This might be a doozy, but try reading books that make you angry. I don't particularly mean angry by the content, context, or themes, I mean direction of story. I adore some reads that vex me as they can have a positive impact. The first writer that ever genuinely pissed me off (in a good way) is Steven Otfinoski, with The Shrieking Skull. I bought that book from Weekly Reader in elementary school, centuries ago, probably around 1789 CE. Kidding about the date. Maybe.
Steven was in fact the first author that made me mad. He taught me about a twist, and boy, was I seriously surprised by The Shrieking Skull. I was convinced I had the story figured out whilst reading. I just knew what the ending was going to be. Alas, I was completely wrong. I stayed irate for weeks. Funny thing is, though, the book has remained with me for over two decades now. It's actually beside me as these words are typed. As I've gotten older, I appreciate The Shrieking Skull. It forced me to think smarter—or at least try to.
I'd like to note how video games can shape writing books in a positive manner. The right games tell great stories that you become active in. For instance, Dead Space games are some killer sci-fi/horror. The Evil Within is great, too. Games are pretty ultimate for writers in my humblest of humble opinion. It's not every day you get to destroy a horde of zombies like in State of Decay. Or, what would fighting tooth and nail to survive a post-apocalyptic world (like in the Fallout games) actually feel like? Most of us don't know. Play a game, and you'll definitely see what it could be like. Therefore, maybe that experience will shine through in your writing.
On another serious note (imagine a piano chord being played), some of these games will scare you. I've seen my friends jump out of their seats.  It's not only games though. Have you read any screenplays of your favorite movies? Among others, I've read the script for Evil Dead 2 and was fascinated at how the words became the moving images in a film I love. Understanding what words really do is important. Words are a vehicle translating an author's mind to something more understandable in the physical world—that is, until we have technology to experience someone's mind firsthand.
In any medium a story is told, it always started with a thought that became a word. I think understanding what exactly words do, help to shape writers.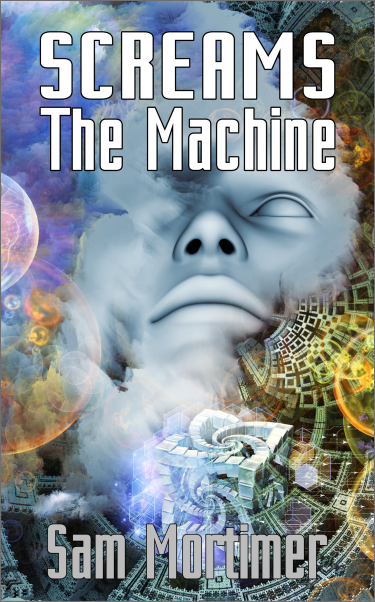 Synopsis
Cash carries a disease; one that's already killed a large majority of the population and something needs to be done. To stop the crisis from escalating, The Solution (a worldwide organization) is formed and rises to great power. They monitor people's dreams and shape reality to fit their own wants and needs. In an effort to control existence itself, The Solution is searching for what they believe to be the ultimate tool; a person with the ability to master a deep connection with the mysterious, pervasive energy known only as The Ultimate Reality.
Watching her neighborhood decay, her friends and family perish, Elizabeth Reznik needs to find meaning in her life. She discovers her existence is more meaningful than she could ever have imagined. Operatives of The Solution seek her out, take her from her home and perform brutal experiments on her. Their conclusion? Elizabeth is the one they have been searching for; she is the key to gaining complete power.
The stratagem of The Solution is single minded - own the resources and you own the people. And the last resource available is free will. They will own your thoughts, they will orchestrate your dreams; they will dine on your fears. But there is always a cog in the machine... or in this case, a scream.
Available on:
Amazon:
US |
UK
|
Canada
|
Australia
|
Germany
|
France
|
Spain
|
Italy
|
Japan
|
Mexico
|
Brazil
|
India
|
The Netherlands
Amazon Print:
US
|
UK
|
Canada
|
Australia
|
Germany
|
France
|
Spain
|
Italy
|
Japan
|
Mexico
|
Brazil
|
India
|
The Netherlands
iTunes
|
Kobo
|
Barnes & Noble
|
Smashwords
|
CreateSpace
(Print)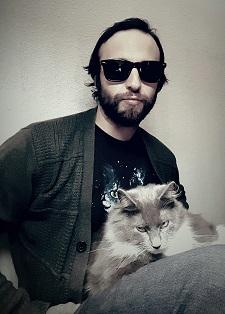 Author Bio:
Sam Mortimer has worked the graveyard shift in law enforcement, attended film school, and has been writing strange stories since age eleven. He loves reading, music, and strives to meet the demands of his five cats.