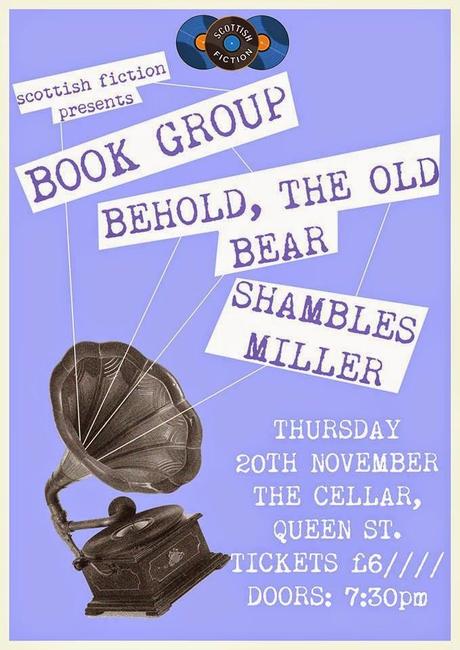 It's been a while since the last Scottish Fiction Presents gig, but boy what a way to make a comeback!  I'm delighted to officially announce that on Thursday, 20th November at The Cellar on Queen Street, Glasgow the next Scottish Fiction Presents gig will take place. 
And topping our bill are the glorious Book Group, one of the finest Edinburgh bands plying their trade at the moment, with fuzzy guitars, a fulsome rhythm section all squeezed in with some infectious pop hooks.  Live, the band always provide an emphatic performance, bombing anthems out across the crowd.  Keep an eye out for megaphones and wandering frontmen!

Support comes from quirky alt-pop Behold, The Old Bear, fresh from their split cassette release via Scottish Fiction for Cassette Store Day, and everyone's favorite singer-songwriter; Shambles Miller.


Tickets are on sale NOW for those of you with an eye for a bargain as if you buy in advance online you'll get a ticket for the knock down price of £5 right here.  Otherwise, tickets are £6 on the door.
And for those with their social lives integrated to Facebook, go on and invite yourself.
See you there!