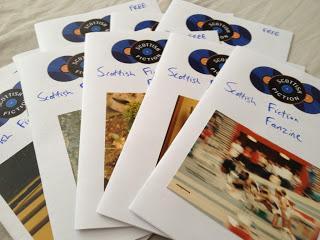 To help celebrate the blog's second birthday, I asked a few friends and all round good yins, to help with a wee limited Scottish Fiction fanzine.
Inside you'll find 'We're Only Here For The Banter' with Prides, a track-by-track guide to the new Sparrow & The Workshop album 'Murderpolis', some lovely artwork from Neil Slorance and music from Shambles Miller (including exclusive discount code).  Here's a little snippet of Neil's artwork featuring lyrics from Shambles Miller's next single 'Deadpool'.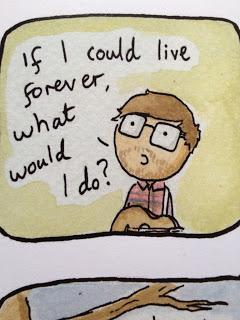 There's also artwork and download code for an exclusive FREE EP from Lovers Turn To Monsters.

For the 'zine itself, I wanted to create something physical, rather than the online stuff which floats about the internet in 1's and 0's.  The front cover pictures are old photographs I found discarded, and I like the idea of these 'outtakes' being given another use.  They aren't overly artistic or anything but they do the job.
The fanzine itself is FREE and each one is numbered. Gerry Loves Records and Song, By Toad kindly donated some merch so I'll be doing a prize draw at some point down the line.  The number drawn wins the free merch, so if you do pick up a copy of the 'zine, don't throw it away!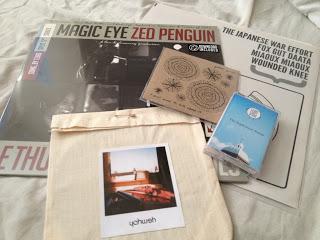 You can get a hold of a copy online here (only charge is for postage), or you can pick on up in store at LOVE Music.  Also if you give me a shout on Twitter or Facebook I'm sure I can get one to you.
Loads of thanks and stuff to lots of people, especially all the above who contributed, to Pulse 98.4 FM for letting me on air, to people who have done sessions, interviews, gigs, features, and so on.  There's genuinely far too many to mention, but you are all the lifeblood of Scottish music.  And to each of you for reading, listening and sharing.  Thanks for keeping things interesting for over two years.
Cheers, Neil x