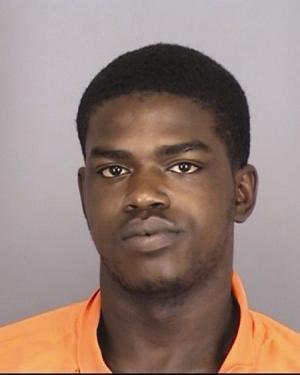 Stopped…for awhile.
NewsSun: (LAKE PLACID, FL) – A Lake Placid man is nursing two gunshot wounds and facing armed burglary and aggravated assault charges after he was confronted by an armed store owner last Wednesday night.
Deputies report that 23-year-old David Allan Curry was shot in the left foot and right thigh just after 11:15 p.m. when he allegedly pointed a gun at Jonathan T. Hawthorne, the owner of HHH Food and Beverage at 128 Crestmore Drive.
Hawthorne, acting on a call from the alarm company, had arrived at the store just before a deputy and was armed with a .40 caliber Glock handgun.
The metal grating on a front window had been pulled aside, and both Hawthorne and the deputy could hear noises inside the store. Hawthorne told the deputy he thought the burglar was trying to escape out the back, so he went around the store. The deputy then heard gunshots and saw a man flee from behind the building and across U.S. 27.
Hawthorne told deputies he confronted a man coming out the rear door of the store and yelled for him to "freeze." The man instead turned toward Hawthorne and pointed a gun, at which point Hawthorne shot twice in self defense. The suspect took off with Hawthorne, who fired another shot in the air, in pursuit.
At 12:07 a.m., deputies were notified that Curry was in the emergency room with two gunshot wounds — one to the inside of his left foot and one to the outside of his right thigh.
Curry denied breaking into the business and trying to gain access to the cashier's office. He said he was just walking behind the store when an armed man confronted him and then shot him as he ran away.
Curry was charged with armed burglary, aggravated assault with a deadly weapon and criminal mischief.
Good, one less criminal on the streets, for awhile at least.
DCG