Now that's school is in full swing, I can get back to blogging.
To kick things off, I thought I'd share with you my daughter's 6th birthday that was this past weekend.
She loves the Scooby Doo mysteries and even the spooky villains.  
So that's what she wanted for her 6th birthday party!
I designed the invitation for her party adding a bit of a girly twist to it.  We wanted to add more purple and focus a little more on the flowers (like on the Mystery Machine) to make things a tad more on the feminine side.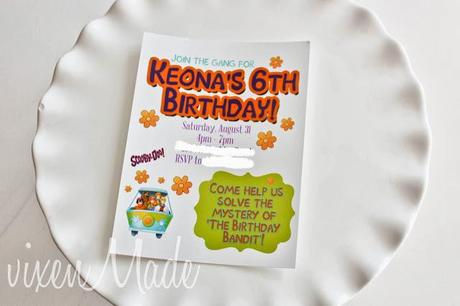 With the backdrop hinting toward the 70s feel of the Scooby Doo gang, we went with purple, orange, turquoise and lime green to tie it all together.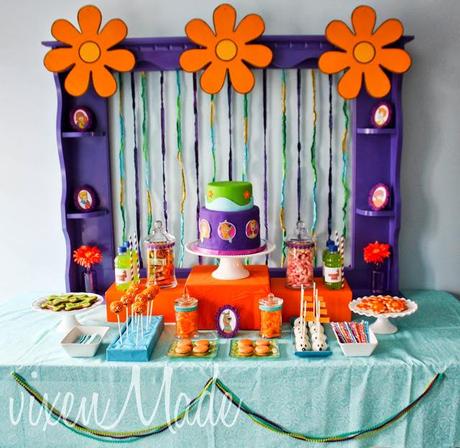 This awesome cake was created by my sister, from
Candy & Cake
, who always does a terrific job!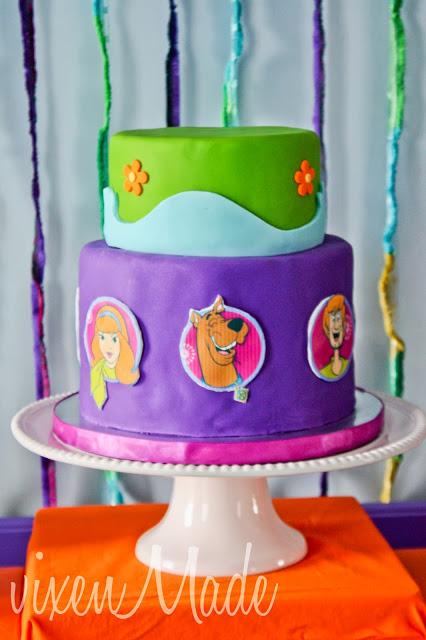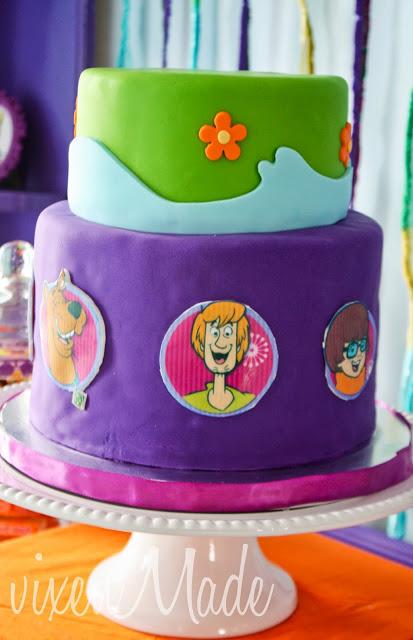 The birthday girl requested the pictures of the gang to surround the bottom layer.  I love the result!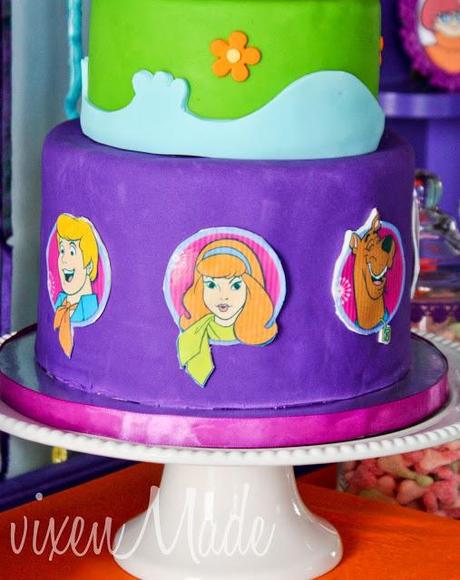 I came across some wooden flowers at the dollar store that snagged and painted.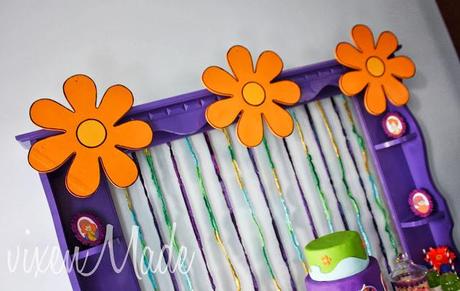 The purple frame in the back is actually a piece from our painted dresser that we had other ideas for.  It was already painted purple, so it was the perfect addition.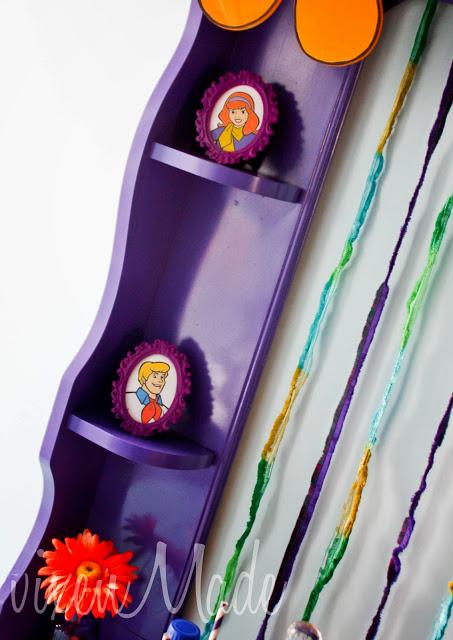 She also wanted the pictures of the Mystery Inc gang, so I added them in frames leftover from last years party.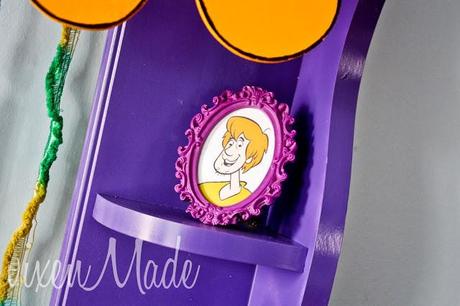 Another thing the birthday girl asked for, was some ghouls or ghosts.   So I tried to decorate the cake pops like some of the villains in the show.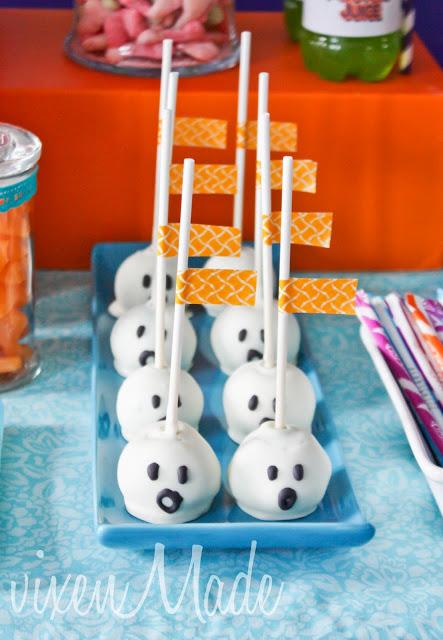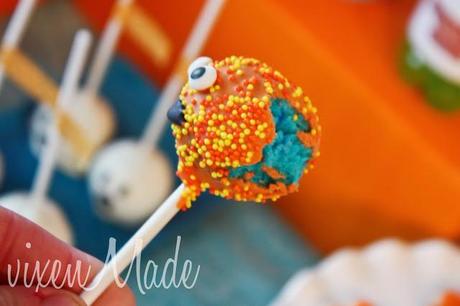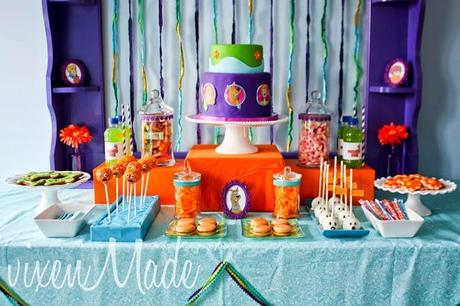 I also tried my hand at macarons.  No, they're not perfect.  But she loved the 'hamburger' idea we found online.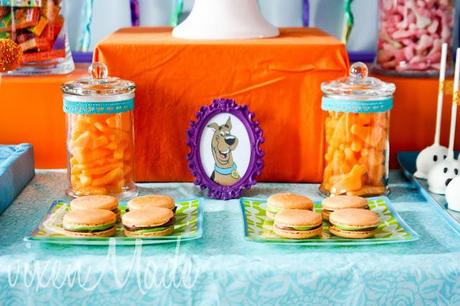 Can't have a Scooby Doo party without scooby snacks!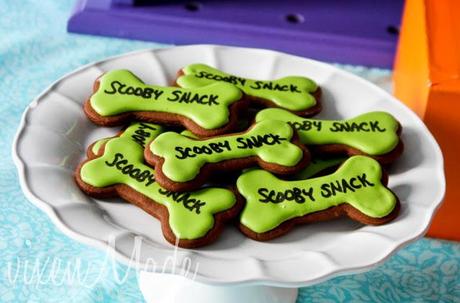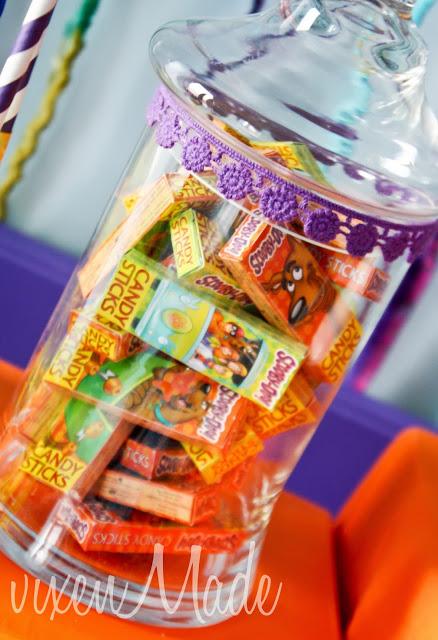 And, of course, the orange flower sugar cookies.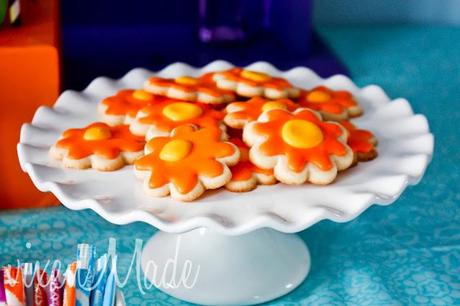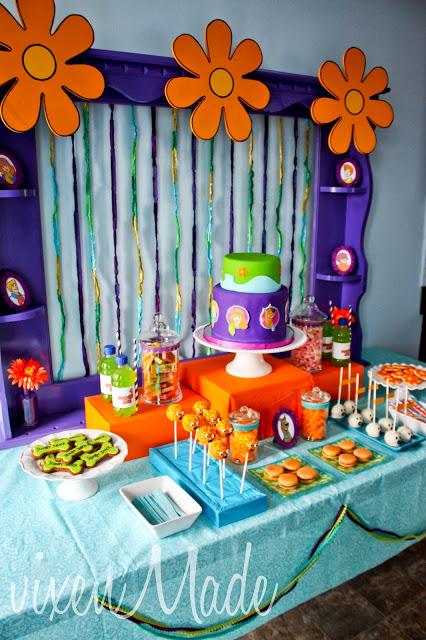 The kids had pizza for supper (another Shaggy and Scooby fave!).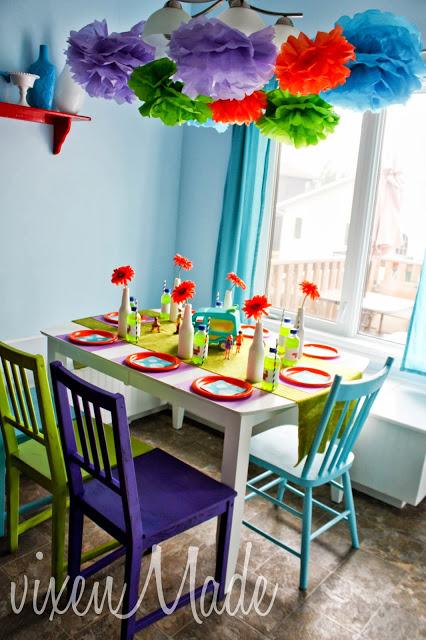 Lucky us, we happen to have chairs painted in the appropriate colors!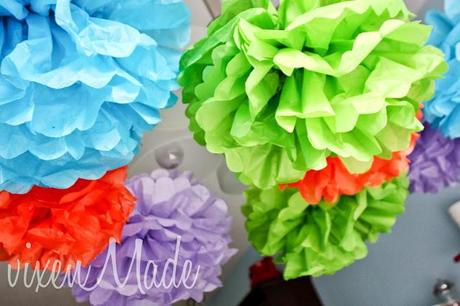 I used fake orange flowers and the Mystery Machine and figurines to decorate the table.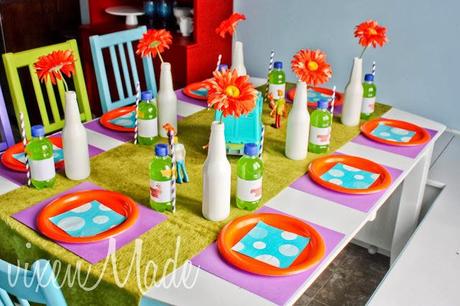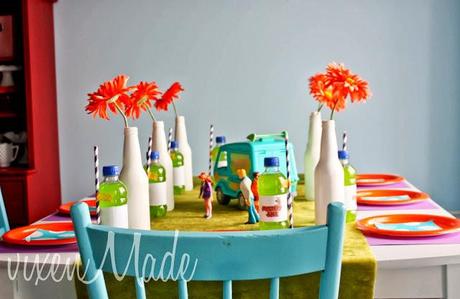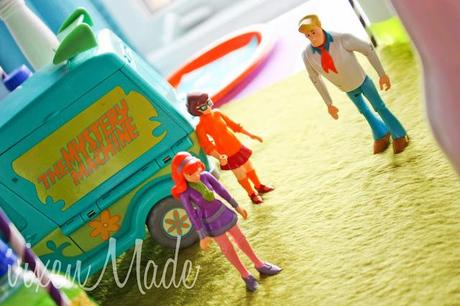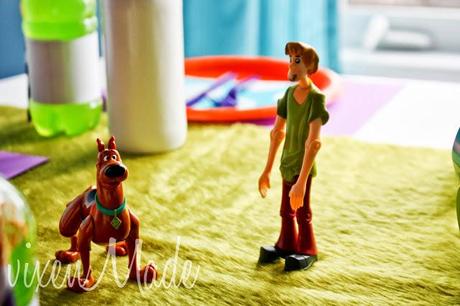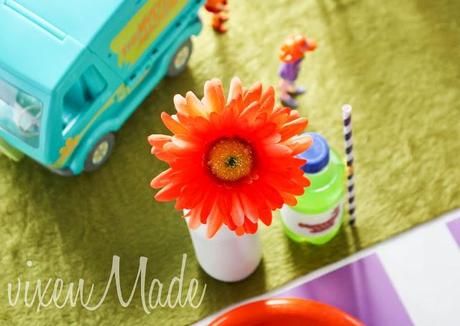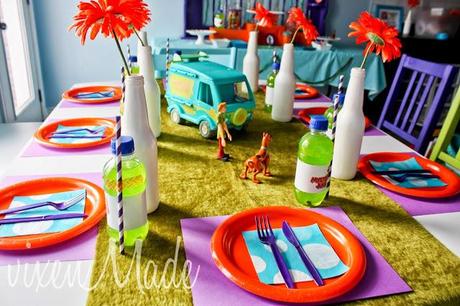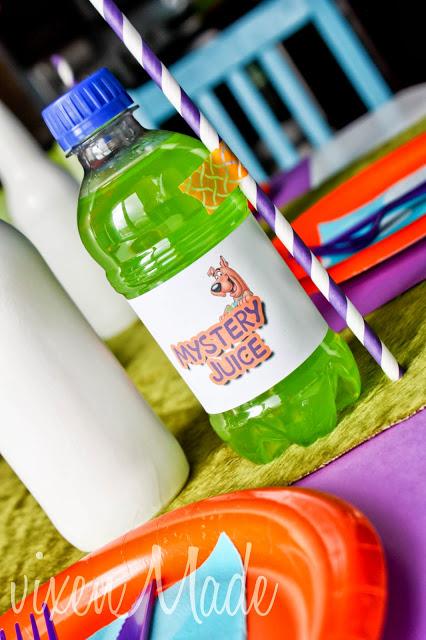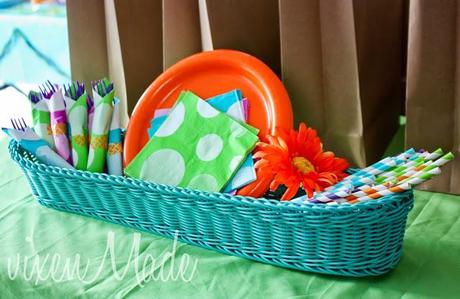 The kids all got to participate in a mystery solving game.   They all received a magnifying glass and a notepad with a pencil to discover their clues.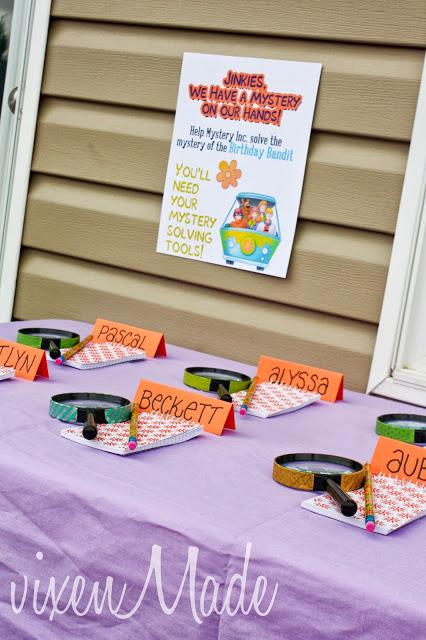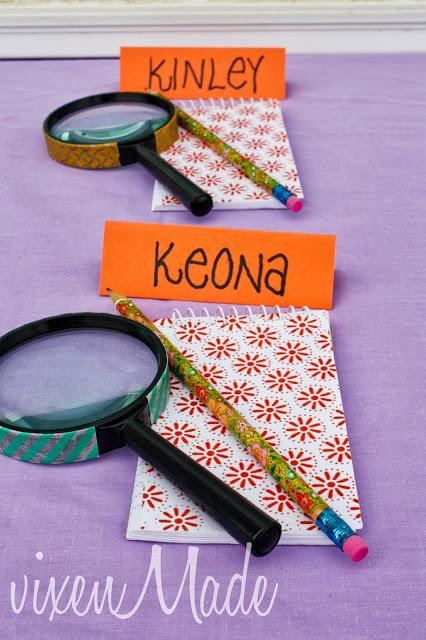 Since they're not all at reading/writing levels yet, they had to draw out their clues for each station.  It was such a hit!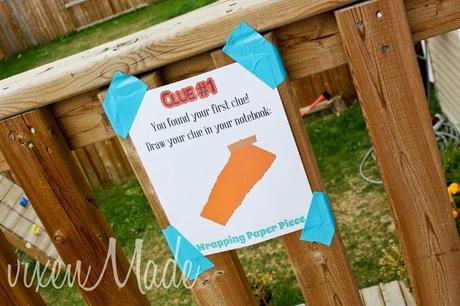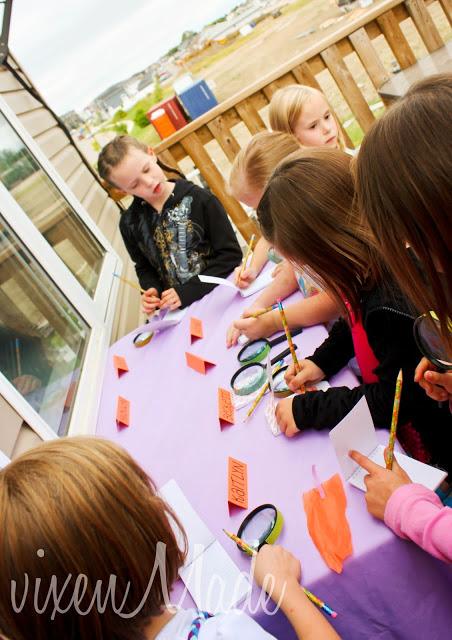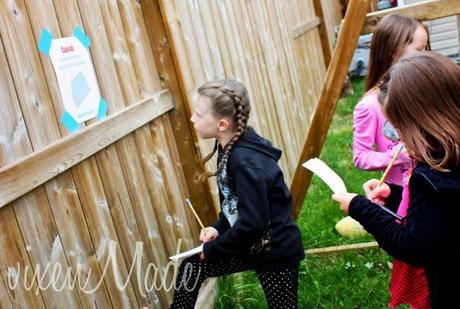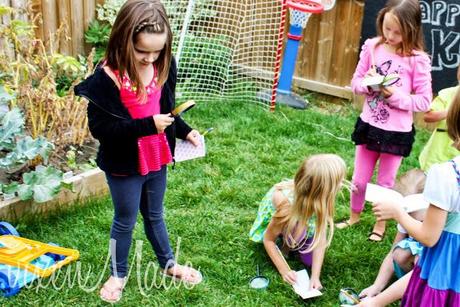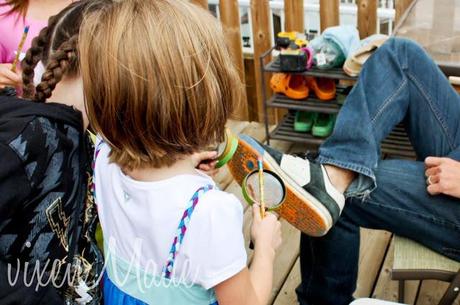 The kids also got to get their picture taken in The Mystery Machine prop, which my husband created for her party.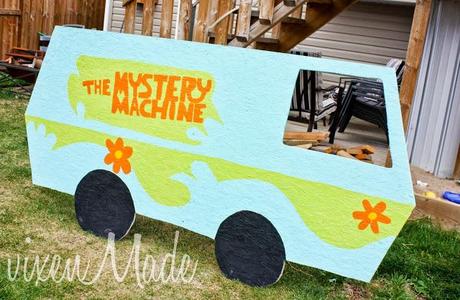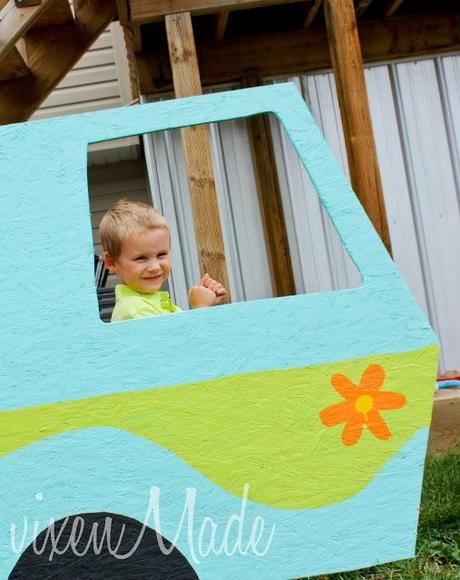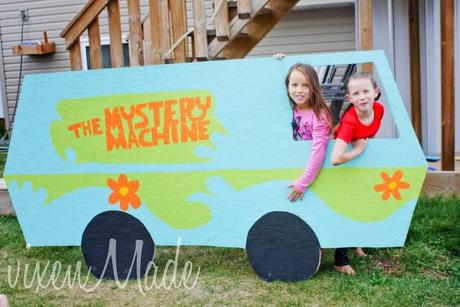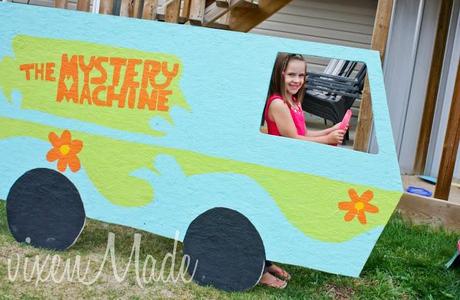 The kids loved it!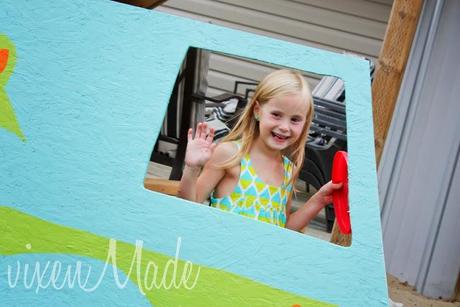 Next up, they all got to decorate their own "Daphne Headband".  The boys created a Scooby collar instead.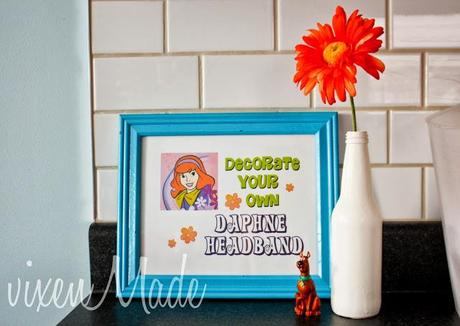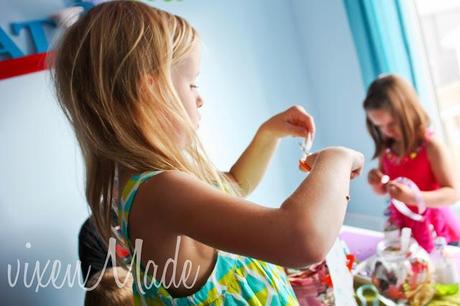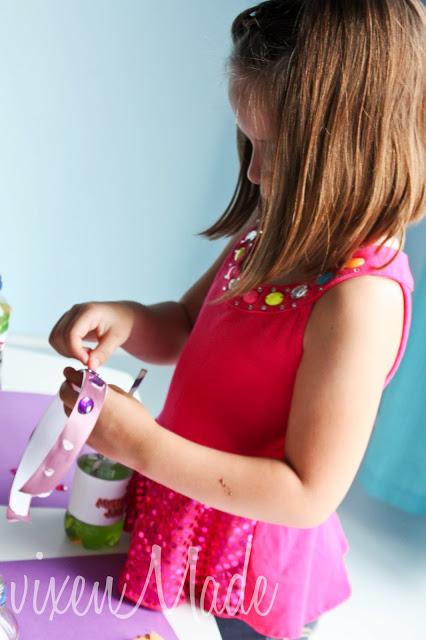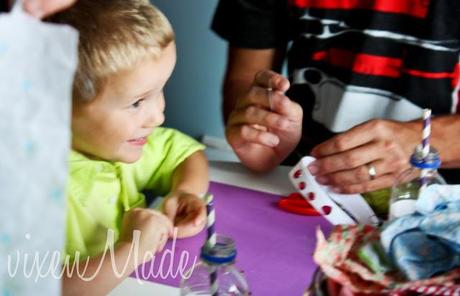 I think the my daughter enjoyed every bit of her day!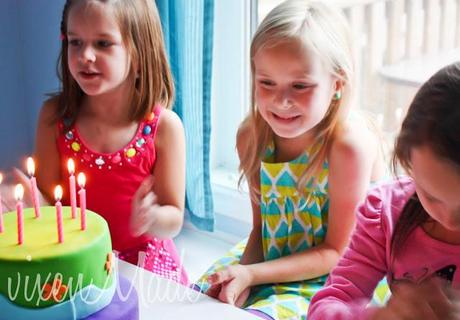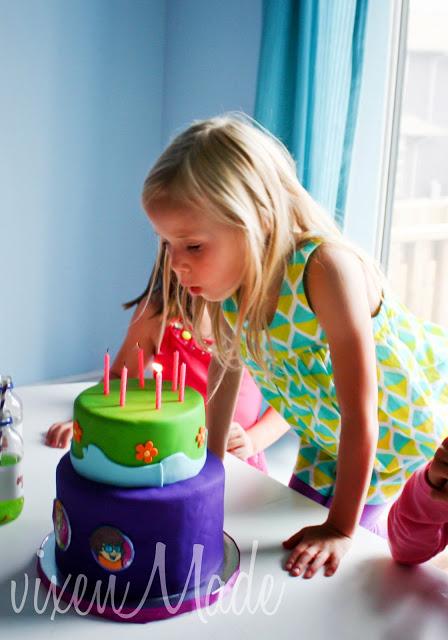 And the kids all went home with some goodies.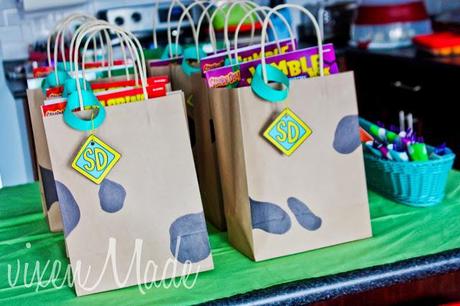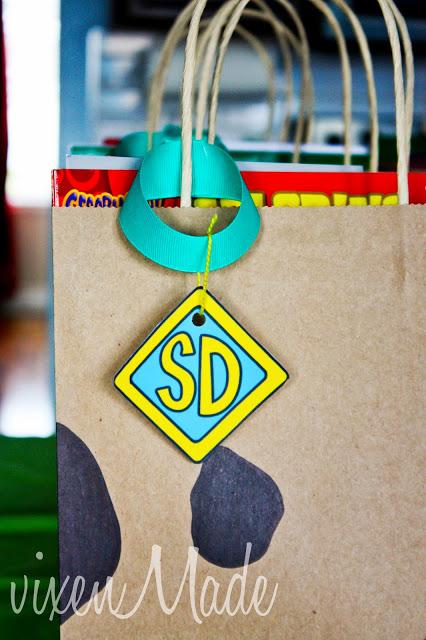 A Scooby Doo activity book, stickers, whoopie cushion and monster lollipop.  And, of course, they all took home their own magnifying glass, pad and pencil.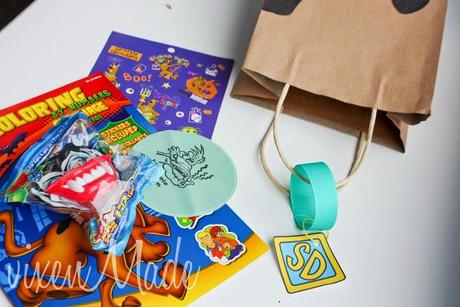 Happy Birthday to my sweet 6 year old!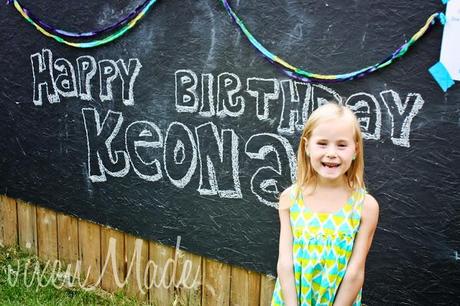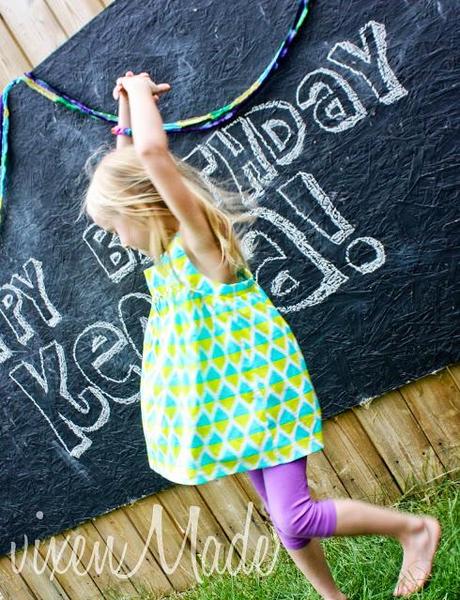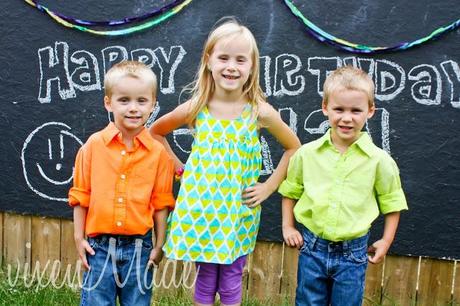 Thanks for visiting and sharing in her day!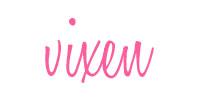 I link up here!