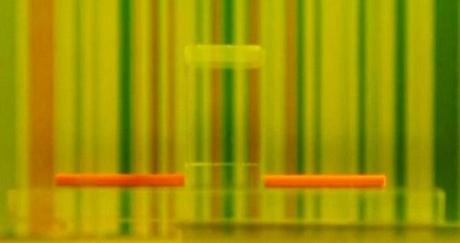 Have you ever dreamed of hiding under Harry Potter's Invisibility Cloak? Well, that dream could come true very soon,  because now a scientist named Dr. Baile Zhang has discovered a way to make objects disappear. He unveiled his amazing creation at the recent TED 2013 conference. Hit the jump for the video.
Dr. Baile Zhang works as an assistant physics professor at the Nanyang Technological University in Singapore. His latest creation that makes objects invisible or as he call it, the "invisibility cloak" uses optic crystals to bend light to make any object disappear in front of this box-like thingy.
It doesn't look as awesome as the  Invisibility Cloak in Harry Potter. But, it's surely a remarkable science discovery. Imagine what we can achieve with this kind of a technology. Imagine soldiers on rescue missions wearing invisible clothes, or invisible vehicles or something even better. Hopefully, these things will get real soon.
[Via: Dr. Baile Zhang Unveils Light-Bending 'Invisibility Cloak' at TED 2013 Inhabitat]
(All the images, trademarks, logo's shown on this post are the property of their respective owners)
Roshan Jerad Perera