From Brouwerij Het Uiltje in Haarlem Netherlands comes their "Schreeuwuil (Screech Owl) Double IPA". The beer pours a cloudy orange colour with a tan head. The aroma consists of huge juicy fruits including tropical and citrus, caramel, sweetness and some floral hops. The flavour is of tropical fruits, citrus and overall really fruity, resin, pine, caramel and bitterness but not as much as you would expect but it does have a dankness to it. This beer has a ton of body and comes in at 9% alcohol with an IBU of 90. This was a nice little find and I am glad that I had the chance to try it.
Commercial Description: This big-bird-couloured-blue-bastard is our IIPA. This beer will rock and F*ck up your taste buds for sure. A double IPA as a double IPA should be. A full bodied palate wrecker of a hop bomb. We dry hop this bad-boy in every tank to get all those tropical, fruity, piney and citrusy aromas and flavors in there. For this mofo we use 8 different American hop varieties! And it's the beer with the most hops in it and for that reason no beer to put away. IPA means drink fresh! Obviously unfiltered and unpasteurized.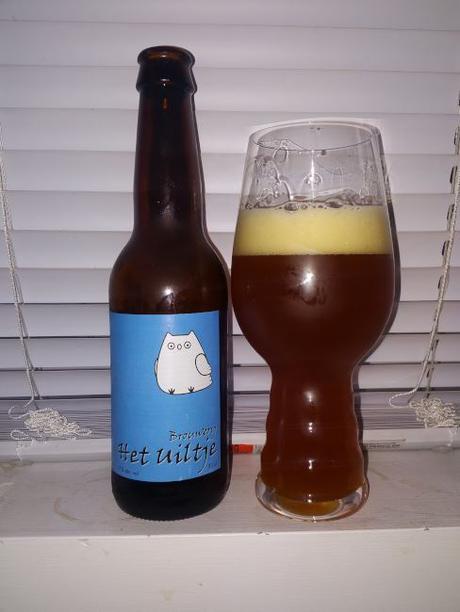 About Mike
I am an avid outdoors man and hobby photographer who loves to spend as much time as possible exploring the beautiful backcountry of the Province of British Columbia and everywhere else! When not exploring nature though I am exploring Craft and Micro Brew beer locally and from around the world. If you love beer like I do please come on a journey for your taste buds. Who knows you just might find your next favorite beer!
This entry was posted in Double IPA, Imperial and tagged bitter, bitterness, Brouwerij Het Uiltje, caramel, citrus, craft beer, dank, double india pale ale, double ipa, fruity, Haarlem, hops bitter, hops bitterness., imperial, netherlands, pine, resin, Schreeuwuil, Screech Owl, tropical fruits. Bookmark the permalink.