The end of the school year doesn't necessarily mean summer holidays for teenage ski racers. Sam and Honor Clissold, Chalets Direct's sponsored skiers, will be spending the summer training hard both on and off the snow. You might be unaware of the commitment and focus required for young athletes with lots of ambition, so as we've been given an insight into their training schedules over the next few months - we thought we'd like to share!
Fitness, Fitness and more Fitness
Firstly Sam: since ending the ski season he's had to get back to school and sit his GCSE exams. Like thousands of other 16 year olds he's still waiting for the results, but all being well he's hoping to start 'A' level courses in Maths, Chemistry, Biology and English when he returns to school in September.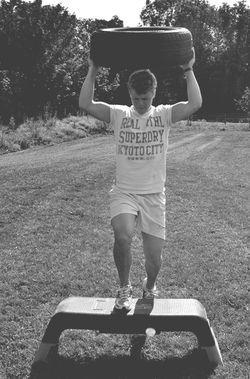 In the meantime Sam has a rigorous training schedule and has been doing loads of work on his fitness. His trainers at Team Evolution have fine-tuned his programme to fit his needs so his regular gym sessions can be more efficient. Three days after finishing GCSE's, Sam left for Landgraaf for a five day technical camp. This was quickly followed by more technical work and training in Austria at St Johann, and onto the Hintertux glacier for slalom training this week.
In August his summer training will be on snow in Chile for three weeks, again with Team Evolution, where much of the focus will be on GS and speed training. The selection for the 2012 Youth Olympic Winter Games will take place later this year. Sam represented Britain in this year's European Youth Olympic Games but he's not taking anything for granted and very much wants to be part of the squad for next year.
Honor, in the meantime has kept fit for skiing with a multitude of activities. She has taken up tetrathlon (riding, swimming, running, shooting) and qualified to represent Northern England in June. She attends five hours of gymnastics a week and is now competing at Novice level. She just passed her Grade 4 Modern Dance exam with Highly Commended.
Honor has also joined the Team Evolution stable of athletes and attended their 3 day camp in Hemel where she won the fitness test.
After school breaks up this week she will be going onto the Area Tetrathlon. Then she too goes to Chile which takes up the rest of her holiday.
Both Sam and Honor realise how lucky they are to have these opportunities - but these opportunities are only available because of the hard work they have put in over the past few years.
The level of fitness required for top skiers is possibly not widely recognised by the general public. However just take a look at the likes of Lindsey Vonn, Alain Baxter, Bode Miller (both of whom were champions of  Superstars in their respective countries), and it's obvious that going fast downhill can't just be left to gravity.
Team Evolution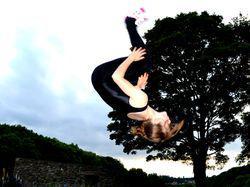 Great athletes can't be built without good training and mentorship - and Sam and Honor are both part of Team Evolution, a British-run training academy.
During the winter season the team are based in Austria and provide an excellent training set up for aspiring racers. They also provide an educational programme which runs alongside the athletic training with regular liaison with the student's school back in the UK to ensure that their time as an athlete does not impact on their education.
There's also a lot of emphasis on learning - wherever they are - in different environments and countries, both on and off snow. Team Evolution want to build not just great athletes but confident and passionate individuals.
You can follow Team Evolution's summer adventures on their blog.