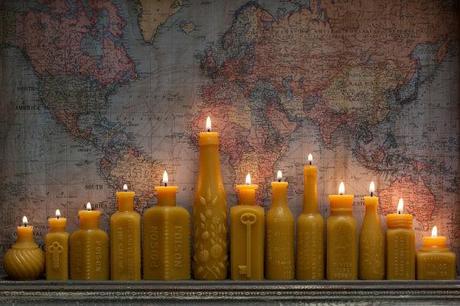 Pollen Arts Candles
When you walk into someone's home, there really isn't much that makes it feel more warm and welcoming than a burning candle. Freshly baked chocolate chip cookies are a close second, but the cozy comfort of a glowing flame gives a certain ambiance that nothing else compares to. So, I'm bringing you a few eco-friendly, natural candle companies that will transform your space into a delightful retreat from the world.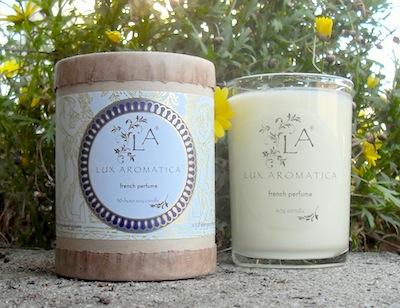 French Perfume from Lux Aromatica
Lux Aromatica Candles are all hand-crafted in Portsmouth, RI from naturally derived ingredients, such as soy wax, beeswax, and botanical essential oils. With a big focus on the benefits of scent, you can choose a fragrance based on your mood, or what you want your mood to be, with the handy aromatherapy chart. Thanks to Lux's incredible generosity, I'm currently enjoying French Perfume, which has miraculously transformed my humble Pennsylvania abode into a French chateau. I have also been able to enjoy Venus, which is a romantically floral scent with a hint of citrus. Sustainability is important to every aspect of their product, including the recycled, biodegradable packaging, which can also be used as a seed-starter. (p.s. the soaps are amazing, too).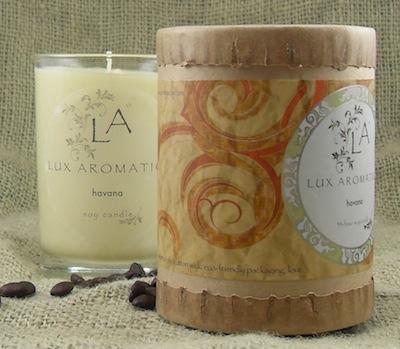 Havana from Lux Aromatica
---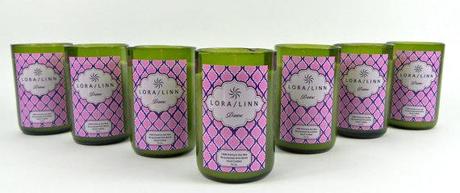 Divine Pure Paradise Candle from Lora Linn
Lora Linn makes good use of old wine bottles by turning them into beautiful holders for their Pure Luxury Soy Candles that are loaded with room-filling fragrance. The charming green glass can be recycled yet again once the candle is gone, by washing it out and using it as a drinking glass. May I recommend returning it to it's original purpose and filling it with a healthy dose of wine?
These candles are even better during the month of February. Why? Because you can save 15% on your order! Use code "youandme" do get your discount.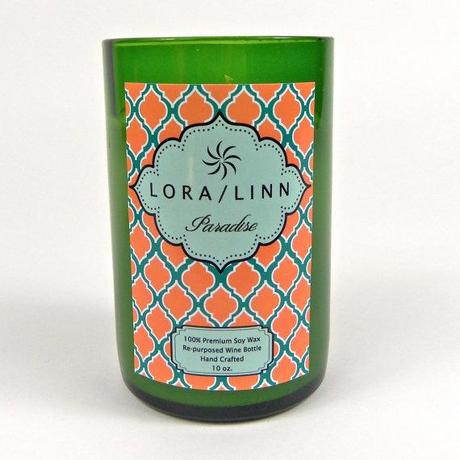 Paradise Pure Luxury Candle from Lora Linn
---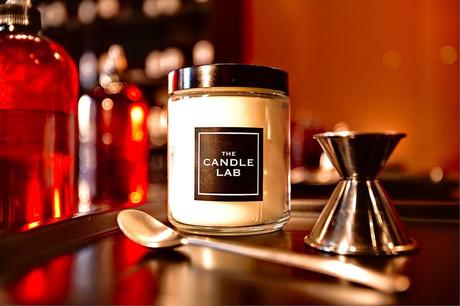 The Candle Lab Soy Candles
The Candle Lab isn't just a candle, it's an event. If you're fortunate enough to be near one of their Ohio candle-making stores, you can saunter up to the fragrance bar and pour your own custom natural soy candle. With over 120 pure fragrance oils to choose from, the possibilities are endless. Fortunately, for those of us not in the vicinity of Ohio, their website also offers hand-poured candles in any of their intriguing scents, such as Sweet Grass, Rain, or even Bacon!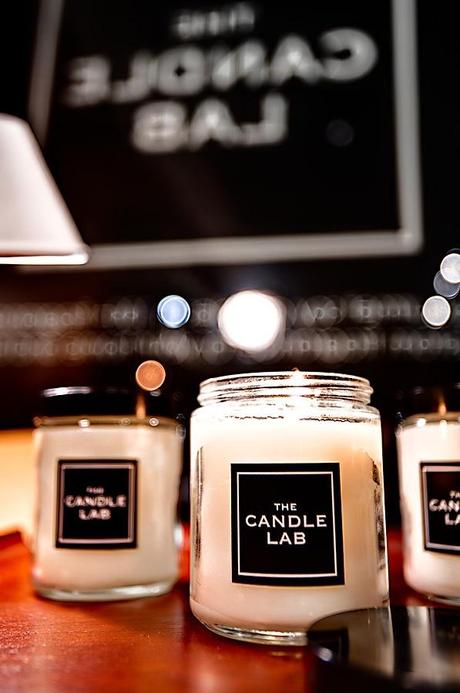 The Candle Lab Soy Candles
---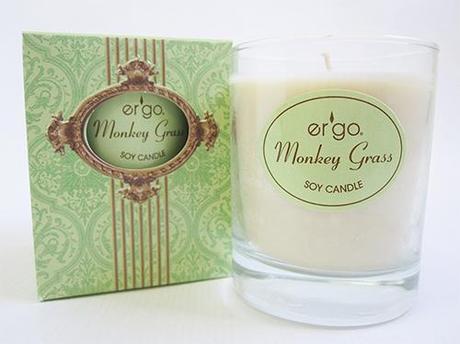 Paris Collection from Er'go Candles
I think, ergo I am. I breathe, ergo I want it to smell good. Er'go Candles are composed of all natural soy wax, derived from U.S. farmed soybeans. With no chemicals to interfere, their premium essential oil fragrance blends, which they design themselves, are able to be enjoyed in their purest form. Using a specialized 3-part blend, you are guaranteed a profound olfactory experience from beginning to end.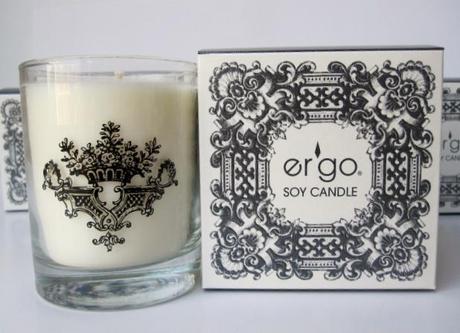 Enlighten Collection from Er'go Candles
---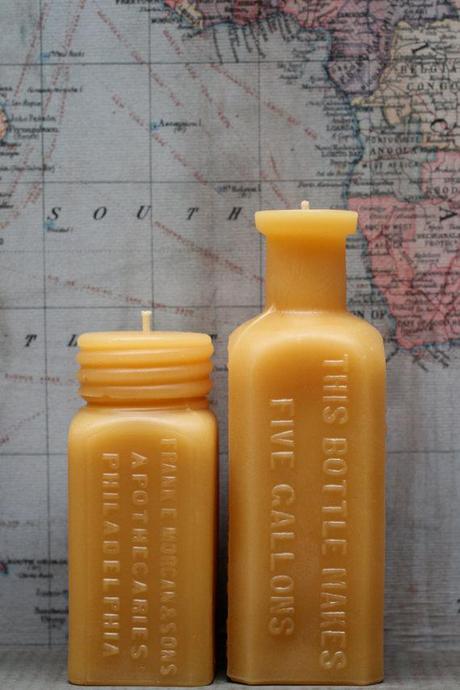 Apothecary Bottles from Pollen Arts
What do you do when you have an old bottle, a Winnebago, and the one you love next to you? Peter & Juwels did the only sensible thing… make candles! And by candles, I mean the coolest pieces of art you'll have on your mantle. Pollen Arts uses pure beeswax in their hand-poured candles, making them 100% natural – from the gorgeous golden color to the sweet scent of honey and flower nectar. Beeswax goes beyond being eco-friendly. Burning the beeswax actually cleanses the air, clearing it of dust and allergens, and utilizing the bees helps in the efforts to prevent their continuously declining population. Since flowers, vegetables, and other plants are pretty nice to have around, I'd say we should keep these bees buzzing as long as we can.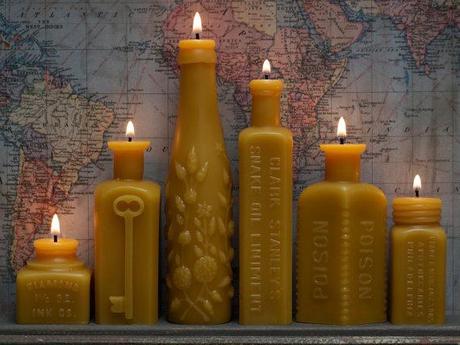 Six Stars, Glowing Bright Collection from Pollen Arts
---
---