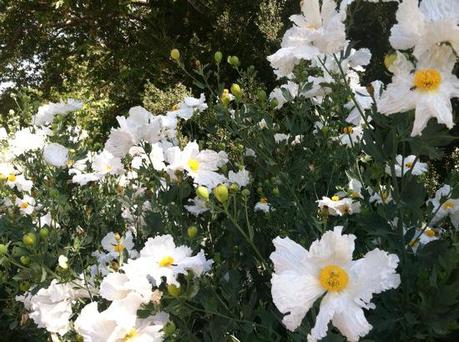 Whether you live here or are just visiting, California's Tree of Life Nursery is a true treat. I went there for the first time some three years ago and now make it a habit to visit at least once every season. I'm always amazed at how the nursery, by staying true to itself and its mission, has managed to only grow in relevance and resourcefulness over the years. On Saturday, my husband and I recruited my botanical enthusiast grandmother to join us on a behind-the-scenes of Tree of Life. It was her first time, which made it extra special.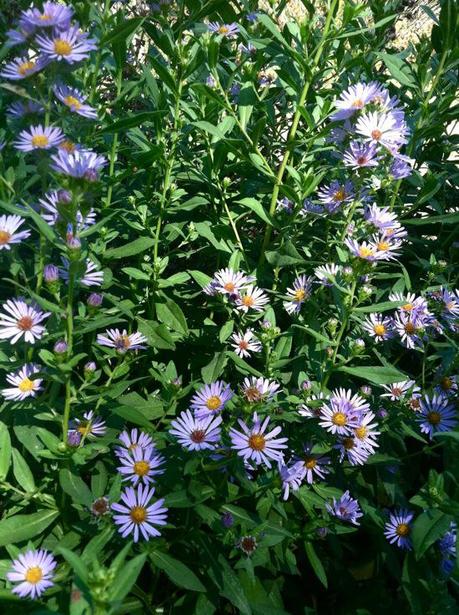 There were about ten people on the tour, which is just one of the many free events Tree of Life offers its visitors. From four-part courses in How to Kill Your Lawn to a new Twilight Speaker Series, the staff is always offering ways to engage the community in native plant celebration and education. Carne asada and chicken tacos at the Customer Appreciation BBQ, anyone? For a complete schedule of events, visit their event calendar.
Even on an event-less day, you can get schooled in California native plants. The staff is exceptionally knowledgeable and incredibly passionate. The manager of the retail store, Patty, caught me looking a little too long at the purple flower above and quickly offered up it's scientific and common name: Aster chilensis or California aster. This pretty purple bunch does best in full sun to part shade and is commonly found along the coast or on California islands. It has a nectar that butterflies go crazy for.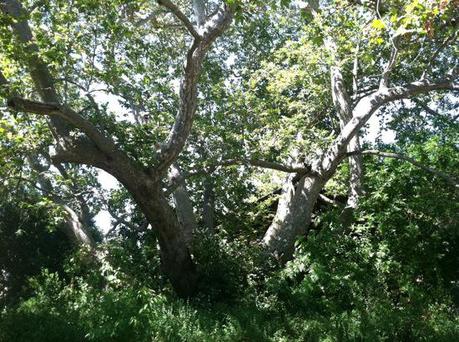 The photo above is of a California sycamore tree. It's huge, I mean sprawling. And at at least on hundred years old, it should be. What's even more special about this particular tree is, according to Tree of Life owner, Mike Evans, the trunks we can see now are offshoots of an original sycamore that has since died. If still alive, that tree would be three hundred years old, making it the oldest sycamore in California.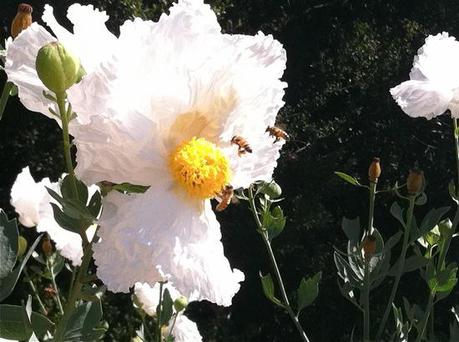 And this beauty? Mike tells the group this plant is known at the "princess of California natives". It's Romneya coulteri or Matilija poppy. The palm-sized white blooms are commanding and dainty at the same time and, as you can see, irresistible to pollinators such as bees. Despite the princess reputation, Matilija is comfortable in full or part sun and even full shade. It's a member of the coastal sage scrub community and can be found in southern California canyons and foothills below 4000 feet.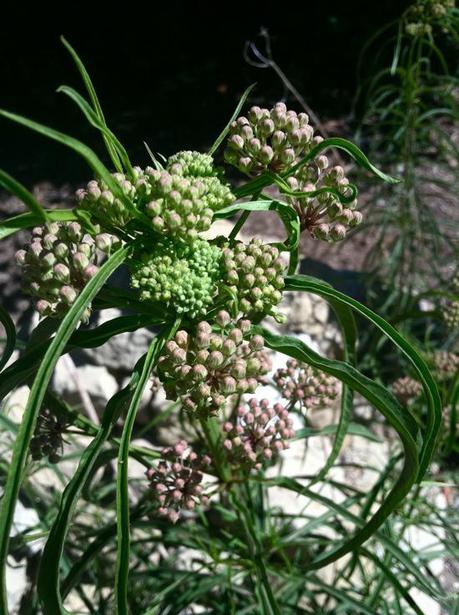 And this spacey wonder is Asclepias fascicularis or Narrowleaf milkweed. Milkweed is found all across the state and in many plant communities. It flowers in the summer, which attracts butterflies such as the Monarch. The butterflies deposit their eggs on the plant so that, once hatched, the larvae can feed on it. If you're planning a butterfly garden, this is one to include in it.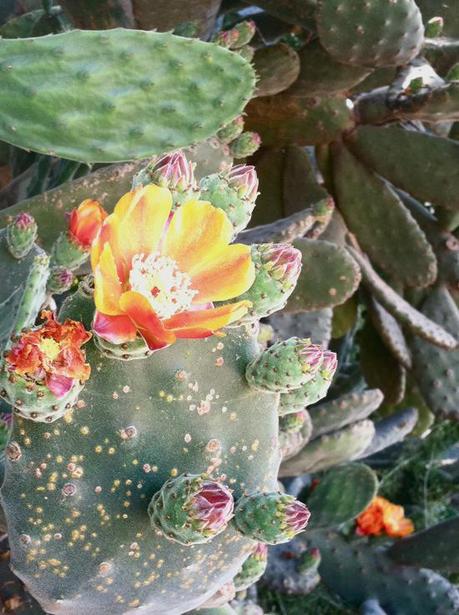 And, finally, we have one of my most favorite residents at Tree of Life: the prickly pear cactus. There are two prickly pear on site to be reckoned with, one in the Bobcat Marsh and another as you walk from the Tree of Life office toward Casa La Paz (the name for the retail store). They both are big and beautiful, especially now when they are in bloom. These flowers have California sunset written all over them.
These plants, in my opinion, were the stars of the June Tour. The great thing about Tree of Life is that it's always changing. On my previous visit, the wild iris and bush anemone could not be beat. On my next, some other species will be at its showy peak. If you're local, you've got to check it out. If you're visiting, you won't be disappointed with this 'out of the way' stop.
For more on Tree of Life, check out this special interview I scored with CFO Laura Camp. She's a wonderful person and expert on California natives. She's super busy, but always willing to tell the story of a plant.
Thanks, Linsi, as usual for the guest spot! Morgan.