The prompts this week for
Scavenger Hunt Sunday
were:
Food - Purple - In Disguise - Shapes - Photographer's Choice
There is so much to learn with a DSLR and looking at the wonderful and varied photographic blogs the shots on display are awesome and some of the most interesting are those that have been digitally "enhanced".    I thought this week I would play around with effects, I hope they are acceptable and that you like them. 
These are my contributions: 
FOOD
These were the last of my tomatoes for this year.  I showed this on my last post, I make no apologies for including it on Scavenger Hunt Sunday.  I softened the shot and added a red muted glow around the edge.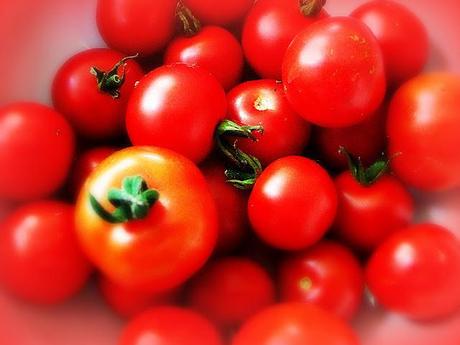 PURPLE
This was causing concern until a work colleague came to work dressed in purple, down to her diamond patterned tights.   Having added the purple vignette, the tights look blue, but I can assure you they were purple.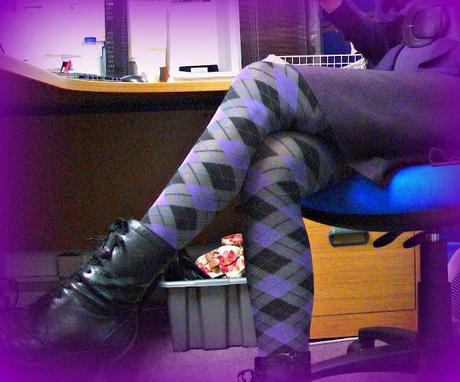 IN DISGUISE
I had to scratch around for this one, and as we are allowed to use one photo from our archives, I chose the one of my grandson, at his recent 5th birthday.  He had a fancy dress party, and dressed as a Ninja.  In view of the fact that Batman is in the photo, I chose to use a "1960's Polaroid" effect.
SHAPES
This shape is part of a canal lock gate.  I liked the different shapes and thought it would be fun to turn it into a black and white photo.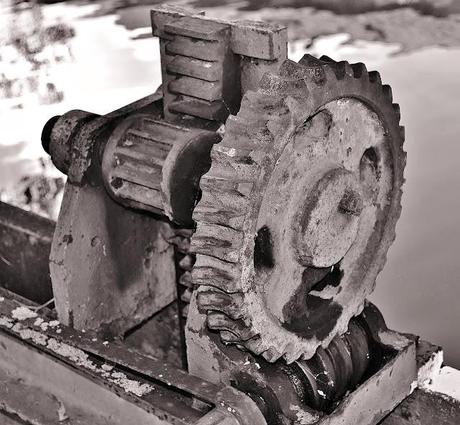 PHOTOGRAPHER'S CHOICE
I pondered on this for a long time, and had several to chose from.  This is a fabulous red Acer from Nymans Gardens in Sussex that I visited this afternoon.  So fresh off the camera and no editing, apart from a little sharpening.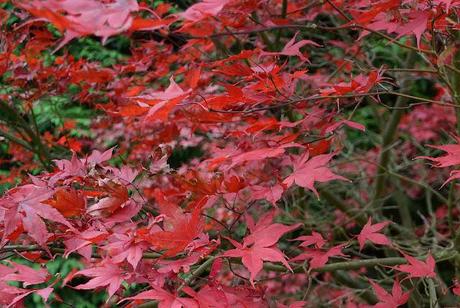 Click
HERE
  and check out some of the amazing Scavenger Hunt Sunday posts.