SAN BERNARDINO – The Board of Supervisors on Tuesday approved an ordinance that bolsters development guidelines for renewable energy generation facilities – effectively ending its countywide moratorium on approving new solar projects.
The ordinance passed 4-0, with Supervisor Janice Rutherford absent.
The ordinance is an amendment to the county's development code that compels developers to show the county Planning Commission that a commercial renewable energy project would be compatible with existing and planned land uses.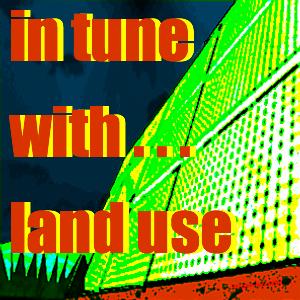 The county is confident that the ordinance provides the enforcement needed to prevent renewable energy projects that would adversely impact neighboring land use purposes.
"Developers of solar projects will be required to obtain a special use permit which allows for Code Enforcement to monitor the sites to make sure projects are in compliance," the county's Deputy Public Information Officer Felisa Cardona announced via email Tuesday. "The projects must be compatible with current and future land use and have minimal impact on the environment, ecosystem and scenic views."
Cardona said the Board is expected to adopt the ordinance on Dec. 17, making the guidelines effective 30 days later.
* * *
San Bernardino County officials said they are satisfied with their outreach efforts to High Desert residents and stakeholders, addressing public concerns over runaway solar projects that are not in tune with land use.
"Land Use Services held community meetings to address concerns about new solar energy projects, mostly from citizens throughout the High Desert," Cardona stated in the release. "After hearing those concerns, new guidelines that will protect natural resources and maintain compatibility with current neighborhood and future development needs were written into the ordinance."
The county highlighted its proposed revisions to Renewable Energy Generation Facilities for its development code in Chapter 84.29, chapter84-29.pdf.
The chapter's regulations are "intended to ensure that renewable energy generation facilities are designed and located in a manner that minimizes visual and safety impacts on the surrounding community."
The chapter's Required Findings for Approval of a Commercial Solar Energy Facility call for the Planning Commission to "determine that the location of the proposed commercial solar energy facility is appropriate in relation to the desirability and future development of communities, neighborhoods, and rural residential uses, and will not lead to loss of the scenic desert qualities that are key to maintaining a vibrant desert tourist economy by making each of the findings of fact in subdivision."
Among the 'findings of fact' outlined, the chapter states that the proposed commercial solar energy generation facility is "either (A) sufficiently separated from existing communities and existing/ developing rural residential areas so as to avoid adverse effects, or (B) of a sufficiently small size, provided with adequate setbacks, designed to be lower profile than otherwise permitted, and sufficiently screened from public view so as to not adversely affect the desirability and future development of communities, neighborhoods, and rural residential use."
Other considerations regarding a proposed project's location include avoiding or minimizing "impacts to the habitat of special status species" and ensuring that a proposed facility is consistent with zoning requirements when located within a city's sphere of influence.
* * *
Approving the ordinance lifts a temporary moratorium on new solar projects imposed in June.
According to a news release from the office of 1st District Supervisor Robert A. Lovingood, he and 3rd District Supervisor James Ramos advocated for a temporary moratorium on new solar projects to allow time for the ordinance to be drafted. "There were many solar projects that were in the wrong places at the wrong time," Lovingood said. "Overall, I think we are taking a balanced approach that is needed."
The ordinance is also a first step in incorporating the development guidelines into an amended general plan that will include a policy document on renewable energy and conservation. The updated general plan is expected to be in final draft form in early 2015. "It is a first step," Planning Director Terri Rahhal stated in the news release. "It doesn't answer every question or concern out there."
For more information on the county's Land Use Services Department, visit sbcounty.gov/landuseservices.