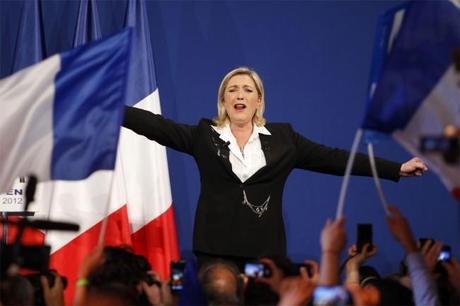 Marine Le Pen
This is going to be a very short yet succinct observation and article of my perceptions of Marine Le Pen, the National Front and saying NO to her and YES to France and aiding in its competitiveness in the Real World.
As a Canadian living in France, I am amazed at how short the French memory is. France was occupied by Hitler's Fascists for over 4 years during World War 2 and that they would even consider more of the same is mind boggling to say the least. Marine Le Pen is just wrapped up a bit differently.
What France and most other minor players must try to understand, is that it is no longer a National economy, but a global one and in order to compete on a global level, France like so many other countries, must adapt to the new rules of engagement or become a 3rd world economy very rapidly. Le Pen will only sink France further in to the hole by alienating her neighbours. France must become more competitive  in all areas and develop their hi tech infrastructure and at the same time, get the best Marketing people in the World to sell their products as well as their image. France could become the next Apple if they get their Marketing savvy together.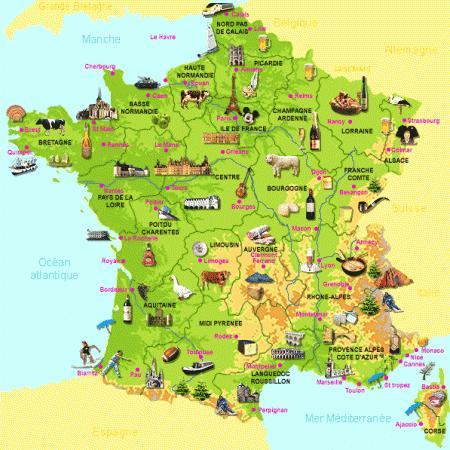 france-terroir
They do a great job in the Luxury Sector and are still on top of the game in that sector. (I do think Italy does a better job on the Fashion side of this sector. They are brilliant at marketing their products.)  But that is not enough. France must develop more profound futuristic R&D and establish new trends in Hi-tech allowing them to be slightly ahead of the wave. At the same time France could create a Major BUZZ about their products through marketing them intelligently and creatively for the long haul and of course on a world wide basis. Unfortunately, Marketing is  where the French are behind the curve.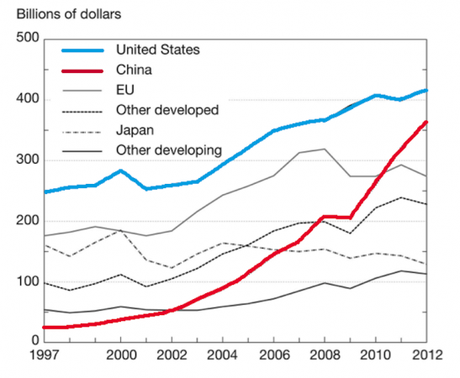 Hi Tech World
The French loose so many talented minds to other markets that have better opportunities for growth and development. This is so evident when you look at silicon valley near San Francisco or Hollywood in the film animation industry. I can cite several other sectors like micro chip technology and alternative energy  research and development to name a couple.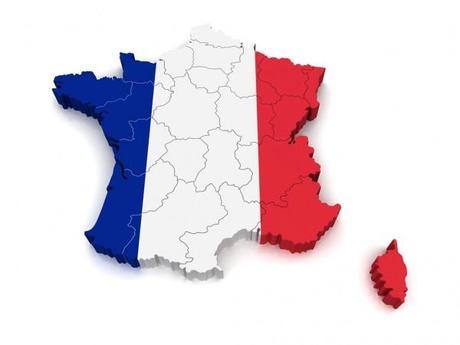 France
The other major  problem is that literally NONE of the French leadership including Marine Le Pen, Francois Hollande, etc. have REAL HAND ON executive business experience. They go directly in to politics after graduation, thus have little knowledge nor direct frontal experience in the Real Business world. They are blind to  business attitudes, rules if engagement and language. How can one expect to swim with the the sharks, when you don't know what the sharks rules of engagement are? Get rid of  the notion of politics as a life long career move  to being in politics for serving the people to accomplish very specific goals and France like so many other countries will start to thrive again.
PS…I will update as further thoughts emerge and I feel compelled to add them…
Would love to hear your comments.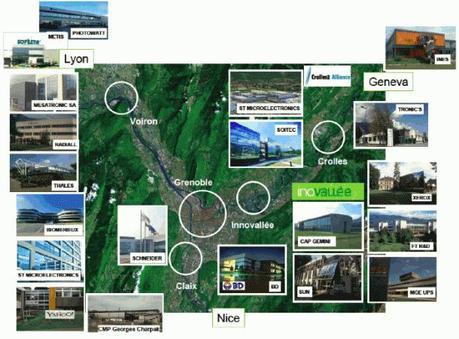 Grenoble Industry