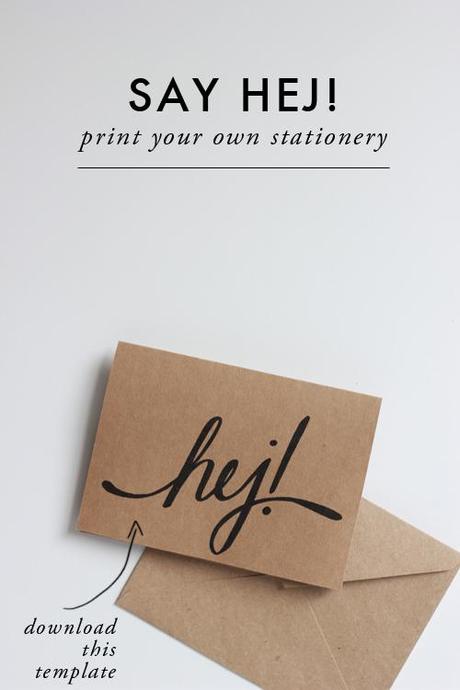 I wanted some stationery to send to some friends back in Denmark--something simple and to the point--so, I decided to make it myself. I drew up the word "hej" or "hello" in Danish and printed it on some kraft paper stationery that I bought here. Turns out, on wikitionary.com "hej" is also hello in Swedish, Hungarian, Polish, Slovak. I had no idea it was so widespread. I've also been wanting to use my new Lady Bird Johnson postage stamps that are so dainty and pretty so this was the perfect excuse to do so.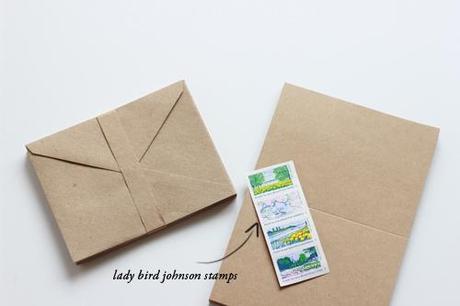 I wanted to add a bit of flare, so I started experimenting with my gold spray again (remember these gold notebooks?) and it turned out super subtle, which I think I like. Sometimes I can never tell if something is awful or awesome (it's a constant battle), so I'll let you decide.
Materials: kraft paper card and envelope set (I bought mine here), gold spray paint, template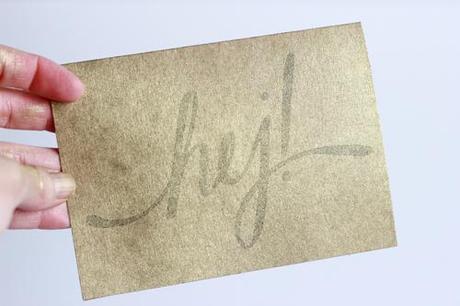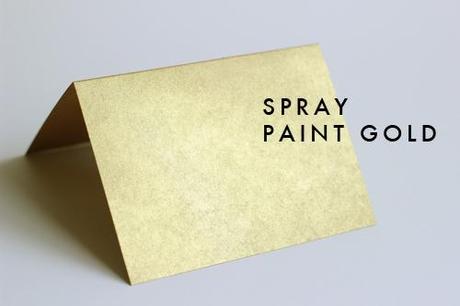 First, I painted my kraft paper letter gold on one side and waited for it to dry. 
Then, I adjusted the settings on my printer to make sure it printed my 8 x 5.5" card and then stuck it through my inkjet so the design is printed on top of the gold spray. You can download the design here. If you don't want to waste precious stationery test it out on scrap paper first before finalizing it.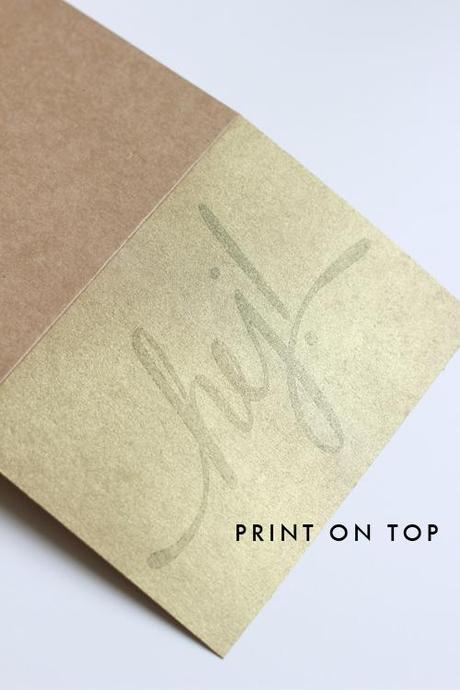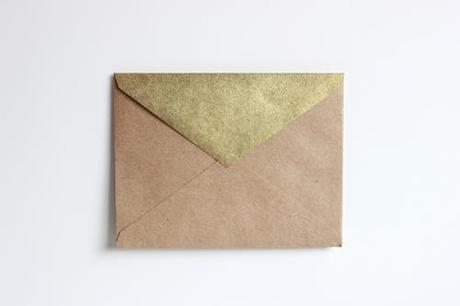 I also painted the top and flap of the envelope to give it a little extra flare.