If you haven't done your Christmas shopping yet or maybe because you were wondering how to buy the perfect gifts – you should definitely mark down 12 December on your calendar. As this sale bring some amazing deals and offers that make your shopping items on your bucket list at very low and reasonable prices. Make sure you make the most of this 12.12 Sale!
Recently Black Friday and Cyber Monday sale have ended with its all the amazing offers and discounts. So, those who thought that they have lost one of the biggest sales then to their rescue 12.12 Sale is here with some exciting offers.
Many online merchants participate in this sale from Lazada, Zalora, Althea to Hotels.com, AirAsiaGo and many more. So, all those who want to make their Christmas interesting either you are planning a vacation outside or you have to buy some gift items; in this Sale and merchants participating you will get a bundle of discounts for sure.
Things you should know about 12.12 Sale!
As when the sale occurs, people don't get time to add their favorite item in the cart, so to ensure that you purchase all the items you should fill up your shopping cart beforehand. Few things you should know about 12.12 Sale before you plan to shop your favorite item from the sale:
1. Shop Online without Queue!
Load up your favorite items now on the shopping cart and when the sale starts to look for the voucher codes for products already present in the cart. You can easily do your shopping online without feeling afraid of standing in the queue. This will help you in selecting better product and options for yourself.
2. You can Shop Fashion Products from this Sale
12.12 is going to be bigger than 11.11 Sale. So, this is the right time for all people to get excited and start prepping up for their fashion clothing and also what they will wear on Christmas. Yes, if you haven't yet started preparing for Christmas sale then you should start by now as this 12.12 sale has some amazing deals and offers in every fashion-related products.
3. Grab some exciting Electronic and Gadgets 
It's your last time of the year to grab multiple and best deals on electronics items and gadgets now to make the best of your money. With this sale, you mind end your year with a bang by buying best items and deals. From mobile phones, laptop, tablets to the refrigerator, LED television sets and much more; you can shop unlimited products for yourself on this big bumper sale.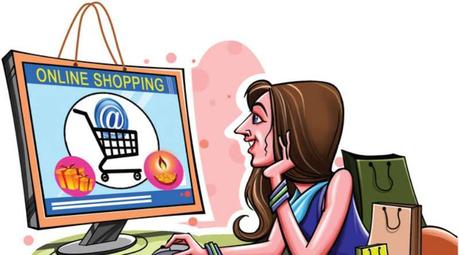 4. Travel with 12.12 Sale
For those who once in a while love to travel for them it is a great opportunity for 12.12 Sale for them to book vacations with a great 1212 coupon code. No matter where you are traveling and with whom (with friends or going solo), every place is easy to travel as long as you want to explore it more. No matter which partner merchant you choose, whether Expedia, AirAsiaGo or Hotels.com you will get discounts on top of the 12.12 promo codes you use.
5. Get extra cashback and discounts with Collect Offers
So now that you are ready to shop as many products for yourself, you must feel happy that with Collect Offers you will get all these products from fashion deals to electronics deals at very low budget prices.
By shopping through Collect Offers on this 12.12 sale, you are opening yourself up to even greater savings! The more you spend, the more you can actually save, because Collect Offers gives you amazing cashback whenever you shop through us with our partner merchants.
Some of the run-down of best deals of 12.12 SALE are below, check them out and also try to participate in this sale too to make the most of it.
Lazada – Online Revolution

Lazada online revolution sale is very popular, few weeks before it has 11.11 online revolution sale and now it is coming up with 12.12 online revolution sale. The sale is sure to make the stress of leaving your shopping until the last minute worth it.
Finishing off a month-long online mega-sale extravaganza that started with Single's Day, the e-commerce site Lazada is already advertising shopping discounts of up to 90% on selected products worldwide. We surely expect some more widespread price goes down once 12.12 Sale rolls around.
If you're planning to shop something on Christmas and thinking about what gift to buy for friends and family, Lazada has effectively raised their offers for all of us.
Why shop during this Sale?
Get S$5 off your total bill when you spend more than S$50; just use the code FREE5 at checkout.
You can get a discount on delivery fees, as Lazada has extended free delivery storewide for economy delivery.
Local merchants will fulfill your order within 5 working days.
Avail some interesting voucher codes and a discount code from Collect Offers of this sale.
Zalora – Online Fever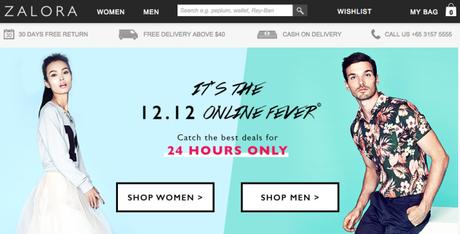 Zalora is again a very famous online e-commerce website offering fashionable apparels and beauty accessories of top brands. From dresses, jeans, shoes, makeup and health products of both men and women; it is quite a renowned brand now.
If you need a reason to buy new shoes or bags, or dresses, or sunglasses, or any other thing; then you'll want to check out Zalora's 12.12 Online Fever sale. This Christmas gift some best items to your friends and family at very reasonable and low prices on this bumper sale.
Why shop during this Sale?
Zalora offers free 30-day returns, free delivery above S$40 and cash on delivery.
With the scratch-and-win promotion, score some instant prizes and offers.
On this sale, you will get a chance to win S$1,000 in shopping vouchers.
With Citibank credit card you will get an extra 15% off a minimum spend of S$100.
Hope you will have the best experience while shopping online. Try, not to wait until the last time but avail all the offers now! No matter where you are this sale is available worldwide from countries such as India, Malaysia, Singapore, UK, HongKong, Indonesia, Philippines, Thailand, Australia, UAE, Vietnam, Taiwan and many more countries.