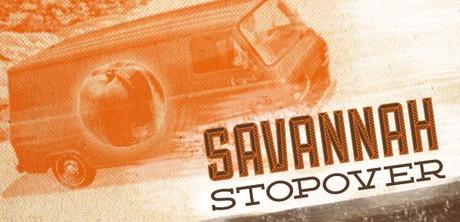 Savannah Stopover has a few things that no other festival has: access to about every band driving from the east coast to SXSW, a beautiful urban setting and liquor that you can take outdoors. The festival acts as a pit stop for the bands taking their yearly pilgrimage to Austin, which means that some of the most interesting and buzziest bands will play tiny bars in the heart of a college  town known for how awesome it parties and its truly mind-blowing beauty. Oh, and did we mention that you can do all this while ordering your whiskey ginger TO GO? So let's recap: amazing bands, amazing place, you can take booze outside. Obviously we should all be at Savannah Stop Over this year (and all years) because those three elements basically make it the most desirable festival of all time.

B+ Savannah Stopover does a great job of curating a list of artists that are well-known to the indie fan with ones that are about to take off or are flying just under the radar. Of course, the logistical proximity of the town to the highways that take artists to Austin helps, but they still manage to bring bands that would otherwise skip this relatively small music market. It's a wonderful mix of genres and bands, and is a real sampler of the "artists to watch" at SXSW '14.

This year has some of the most anticipated acts of Austin stepping into Savannah for a little pre-gaming. Future Islands, Wye Oak, Small Black and J. Roddy Walston and the Business all round out headlining acts — which is basically a who's who of indie artists you absolutely must see at some point.

Wye Oak
Civilianwas one of the best albums of 2011 and is easily one of our most played records still. This year, Wye Oak is traveling behind new music, the first new music from the Baltimore duo since that amazing record, and that alone is one of the most compelling reasons to see them. The fact that they put on a fantastic show that oozes with energy and emotional rawness is just the icing on top of the really, really delicious cake.
Future Islands
It's a well known fact that Future Islands put on one of the most captivating shows in indie rock. With their growing popularity and newly signed deal with indie juggernaut 4AD, these could be the last times to see them play in the intimate venues that fit their emotive and unique brand of performance so well.
Small Black
Our love affair with Small Black is well-documented, and we have no doubt that their brand of lo-fi synthy delights will translate beautifully to the Savannah landscapes.
Oberhofer
The indie pop of Oberhofer is gigantic while still being intimate and rambling. It's the perfect soundtrack for a night of popping in and out of bars (with your beers to go — did we mention you can do that here?). Oberhofer, like most of the bands on this list, are used to playing much larger venues than the ones in Savannah and are only getting bigger. It's the perfect opportunity to see the band in a space that fits their wonderful, quirky bedroom pop.
Speedy Ortiz
With all that lovely, melodic music floating around this picturesque town, you'll probably need to take some time to enjoy some good old fashioned jangly noise rock. Speedy Ortiz is about to absolutely explode with their particular sound, and they are 100% capable of blowing the ears off everyone in a venue.

Ski Lodge
With their dream pop and luscious melodies, Ski Lodge has been captivating us for a long time. They have a way of making even the most languid tracks absolutely burst forward with energy and vivacity.
Starlight Girls
Infusing surf rock with modern indie sensibilities, these guys are the best of the past and the now. Like the soundtrack to a modern day Laugh-In, the spacey-psychadelia of this BK band has something that's completely new but still a spectacular blast from the past.
Caitlin Rose
One of the many amazing alternative country-twinged singer-songwriters out right now, Caitlin Rose offers something that's completely her own. Her stark, lovely country vocals and melodies absolutely shine. It's American music at it's very best.
Torres
Last year's self-titled was easily one of our favorite records of the year. Writing boldly confessional and emotionally raw lyrics with the power of her electric guitar and incredible voice carrying them, Torres is an artist who is absolutely captivating. She's easily going to be one of the biggest stories out of SXSW this year, so see her somewhere intimate before it's too late.
Spires
As one of our bands to watch from CMJ, these rockers are sure to come out to SXSW with even more buzz. Their loud, lush rock fits perfectly into the throwback 60s psych pop trend that's been flooding music lately, yet they still manage to sound fresh and unique.