Saturday 18th June 2016
So, I've now led three walks so far this year, with the most recent one having been in the southern half of the Quantock Hills, four-days ago.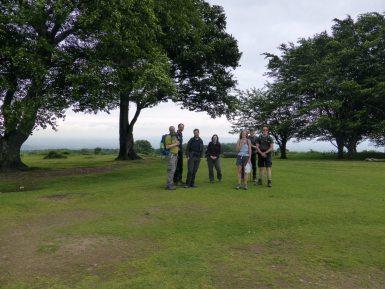 On Cothelstone Hill.
I'd like to point out that any photos featuring other people are not my own – they were taken by Jo, who happened to take them during the walk and uploaded them to the group's Facebook page… From which, I stole them!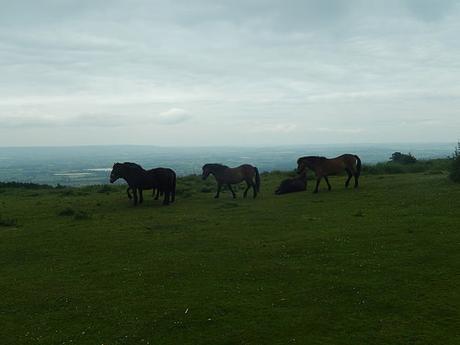 A day before Father's Day, I was clueless as to how many would turn up. Plus, we'd had rain in the previous week and I'd made a forewarning of the potential for mud on Facebook.
Five people had texted me last week, with an intention to join the walk. I rarely get more than three 'questions' from people prior to a walk and so, I headed for Bristol, part-prepared for as many as twenty others to arrive… Maybe.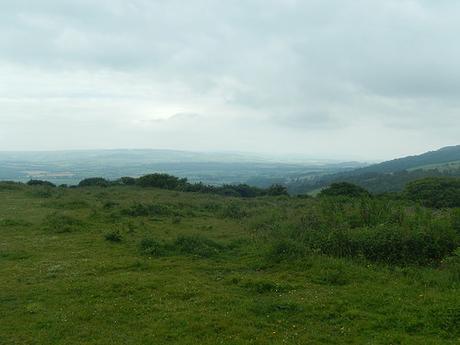 In the end, we were eight (plus one dog – the first to join one of my walks). After a delayed start, following the need for a series of toilet trips at Fyne Court, we were off and reached the summit of Cothelstone Hill in about an hour.
Like the majority of my walks, this one was advertised as containing a number of ups and downs… I'm also known as a fast walker/non-existant talker and so, the morning after a busy week of work, I can imagine why others may not have felt up for it.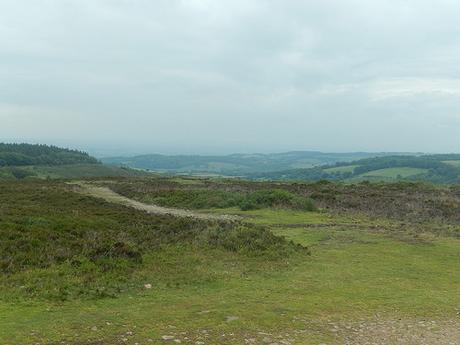 There were two cancellations within the hour before we were arranged to meet in Bristol. Sometimes, a smaller group can work in one's favour – the group will spend less time negotiating stiles and kissing gates, while you can generally maintain a good pace.
I'd intended to stop on Cothelstone Hill but the conditions were quite autumnal with the wind. So, we headed down, along the road and then slumped on the side of Lydeard Hill, as the sun tried to sneak through.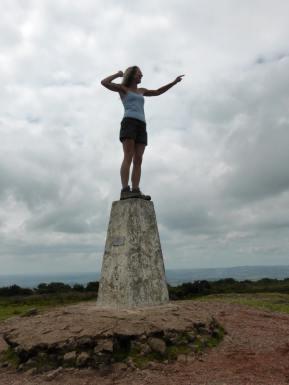 Local girl Tanya on the trig at Wills Neck – the highest point.
That previous night, I'd baked a box-full of shortbread in two batches. Both of which, I felt, were a little soft compared to my own preference but it went down well, regardless. With my new backpack (more on that in a future post), I had room for the box of treats and further space to spare.
There was no chance of an early lunch beside the trig pillar as we arrived at Wills Neck. From the highest point on the Quantocks, we continued north – as I had intended – towards Great Wood. From here, I knew they're be a steep drop ahead of a harsh ascent that may not go down well…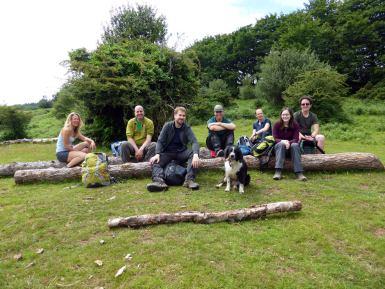 To the east of Aisholt Common, we found our seats in a surprisingly warm pocket of motionless air.
After lunch, we dropped down to Aisholt and then fought our way back up the other side of the valley…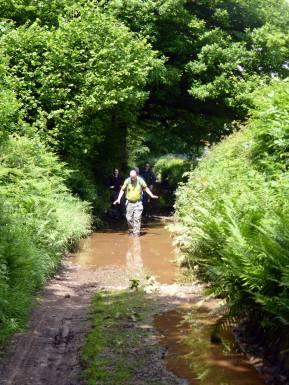 Having climbed so far, we then met with a succession of deep and unavoidable puddles, east of Lydeard Hill. On all but the last one, we were able to follow worn tracks up in to the woods and above the flooded track. Ahead of this, we'd encounter ankle-deep thicknesses of mud near Merridge – to my surprise, that section was no worse than on my pre-walk seven-days earlier; in spite of the rain.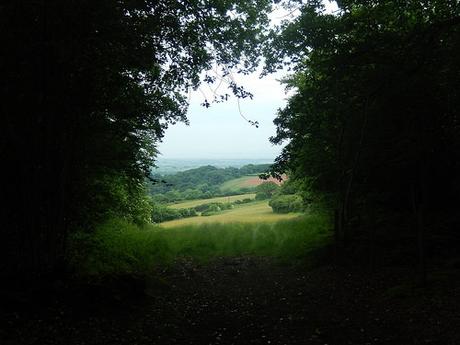 We made one last climb up and over Broomfield Hill before returning to Fyne Court. Escha (the dog) bathed in every body of water she could find; few streams were deep enough for her, after an heroic 12.5 miles (actually, according to Dave's smartphone app, we did 12.9 miles).
It went pretty much as I had planned it and not one of us had to reach for a waterproof coat. I don't remember anyone falling over, either. Which was fortunate, given that I decided not to attempt a diversion around any of the known muddy sections.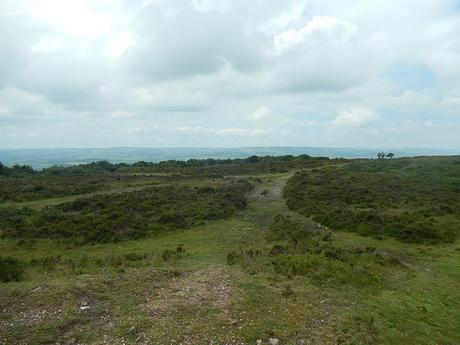 I'm aiming to lead two more walks this year and, depending on where I choose to go, I may then lead a sixth, which would make for another person record. This was a great walk that everyone seemed to enjoy. It was possibly more intense that I could've appreciated in advance. With an hour's drive each way, I'm reluctant to consider leading anything further from Bristol – after hiking for 12.5 miles, that hour's drive on the motorway a challenge on its own!
Thanks for reading.