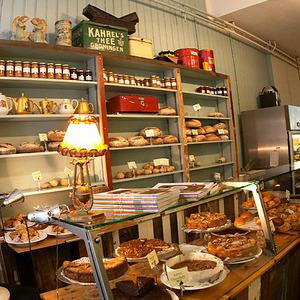 Any visitor to Amsterdam knows there is no shortage of sights to see and things to do in the Dutch capital.
As the busy traveller bustles from one landmark to the other, they can forget the most important thing about a holiday – taking time to relax and enjoy yourself.
In Amsterdam, de Bakkerswinkel cafe is doing its part to be sure this motto is remembered. The bakery serves up some of the most decadent and delicious baked goods and a renouwned high tea menu – all in a mellow and cosy atmosphere.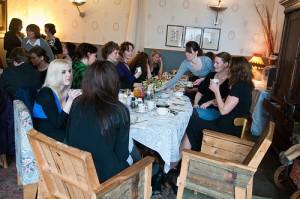 Fans of famous New York cheesecake, death by chocolate cake, cupcakes or fruit-filled tarts will be in sweet tooth heaven at de Bakkerswinkel.
English natives, or anyone who relaxes best with a hot cup of tea is especially in luck with the cafe's extraordinary selection of fine teas. Ordered with a side of scones and clotted cream and jam, it's the perfect combination for a quiet high tea break.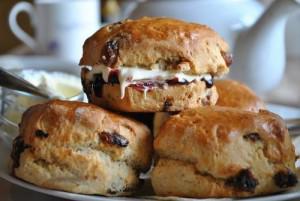 Housed on the Warmoestraat, the cafe is in the crush of the city's busy centre, de Bakkerswinkel is a perfect escape from the chaos. Inside, the modern, bright decor is welcoming. Those lucky enough to get prime tables in the back are treated to the extra ambiance of canal-side seating.
Don't let your travels keep you from enjoying a well earned – and tasty break! Indulge your sweet senses and re-energise yourself for the rest of your Amsterdam adventure!