More than 3 years ago, I asked in a post whether a door to Hell was opened when Barack Hussein Obama was elected and inaugurated as the 44th president of the United States of America.
I truly believe that something in the spirit world stirred. A portal to the yawning abyss was opened, from which an army of demonic powers and principalities is unleashed.
Just look at these photos of Obama, taken in 2010, especially the third one. Can't you almost see a swarm of locusts flying out of that mouth?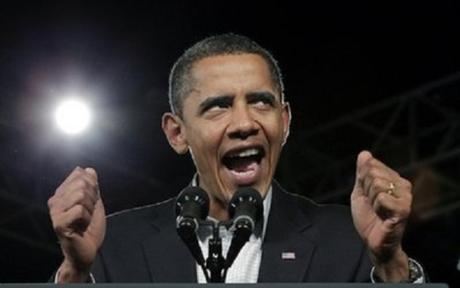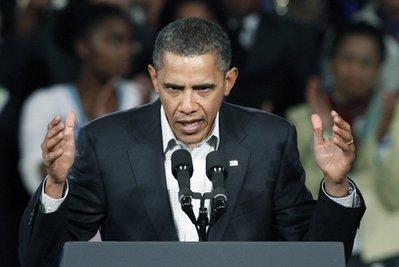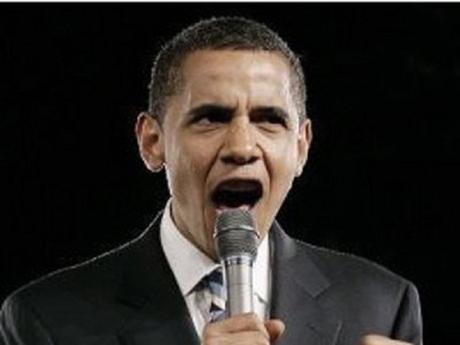 The extraordinary pics have not been photoshopped. They were taken at a rally in Boston for Massachusetts governor Deval Patrick on October 16, 2010, when Obama and the Democrats were not polling well. The pics of an enraged, demonic Obama were so alarming that both Drudge Report and Rush Limbaugh took notice. That in turn prompted the White House to censor media photos of Obama ever since.
Since Obama became president, evil no longer hides in the shadows but has become in-your-face emboldened. See:
Satanists endorse Bernie Sanders for President

Detroit goes to the devil

'Minion of Satan' asks to give devil invocation at Florida county commission meeting

Planned Parenthood supporter yells "Hail Satan" at California city council meeting

Florida city council summons Satan

Florida State capitol approves Satanic 'holiday' display

Harvard goes satanic with Black Mass

Satanists want to build a 7-ft tall statue of Satan next to 10 Commandments

Satanic Temple wants prayer in school to the Devil
In Florida in 2015, a satanist was a candidate for the state Senate who made no secret of drinking goat's blood in a satanic ritual. Now, California also has a satanist running for the state Senate.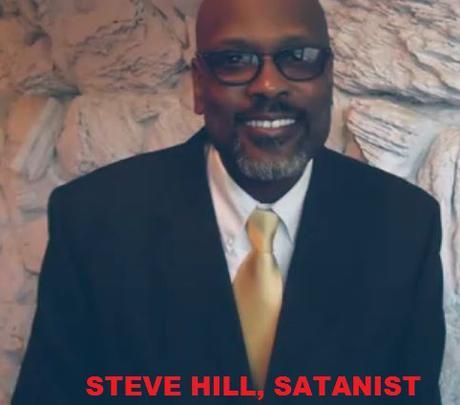 Josh Sanburn reports for Time, May 12, 2016, that Steve Hill is a Democrat running for the state Senate in California's 21st district to replace Sharon Runner, the Republican incumbent who is not seeking reelection. A former U.S. Marine, Hill is an avowed atheist and Satanic Temple organizer.
Hill ran unsuccessfully as a write-in candidate last year during a special election. He said this year he's getting shunned by the Democratic establishment largely because of his views. He said:
"I'm a Satanist as far as trying to get people to understand that I don't believe in the devil any more than I believe in God. All of it is stupid. But if I have to tell people I'm the devil to get them to listen, then, OK, I'm the devil. I don't go worship Satan and pour milk on me. But [Satanism] would influence me greatly because I could deal from a different perspective, as a regular human being"– whatever that means.
Hill, who also works as a stand-up comedian in Los Angeles, is helping organize an L.A. chapter for the Satanic Temple, a nationwide Satanic activist organization. Hill said he identifies with the temple's mission, which he described as a "humanist approach that raises levels of consciousness." He said he reconciles his atheism with Satanism by not believing in any sort of deity or otherworldly presence and instead adheres to the Satanic Temple's goals like keeping church and state separate.
The Satanic Temple is the group that pledged to erect a Satanic monument on the grounds of the Oklahoma State Capitol alongside one displaying the Ten Commandments. (The Ten Commandments monument has since been removed after it was smashed to pieces when a man drove a car into it.)
Doug Mesner, a Satanic Temple leader and spokesman who also often goes by the name Lucien Greaves, said he doesn't know of any members who are elected officials in the U.S., but that "every day, we're being told of new plans for credible people within our membership to make a run for various public offices."
See "Satanism as a new political movement in America".
Hill said he had roughly $100 in his campaign account and that he's essentially been abandoned by the Democratic Party and plans to file as an independent. And it's not just the party that's left him behind. He said many of his friends have kept their distance since it's come out that he's an atheist running for office.
Ever the optimist, Hill said, "But I think more people are climbing out from under these rocks and saying, we exist. We're human"– whatever that means.
H/t FOTM's Gretchen and MomOfIV
~Eowyn